SAULT STE. MARIE — On paper, Myles McLellan seems qualified — maybe even overqualified — to teach in the Law and Justice department of a Canadian post-secondary institution. But the decades of experience he brought to his job at Algoma University also included something else: a criminal fraud conviction and a ban on practicing law in Ontario.
McLellan is no longer affiliated with Algoma and was most recently teaching in the continuing education department of Osgoode Hall, one of Canada's oldest and most prestigious law schools. But when he was hired in 2013 as a part-time lecturer in Algoma's law department, McLellan was only three years removed from a criminal fraud conviction that included serious time in prison.
Although his teaching stint at the university came to an end in 2021, a recent fight to have his licence reinstated by the Law Society of Ontario — a process that included letters of reference and the testimony of two former Algoma colleagues — has shone a fresh spotlight on McLellan's checkered past.
Practicing law in Ontario requires more than simply acquiring certifications or acing tests; one must also prove themselves to be of good moral character. McLellan lost the confidence of the Law Society when it stripped his licence in 2010, and he has so far been unsuccessful in lobbying to have it reinstated.
In a ruling released over the summer, a Law Society tribunal decided not to reinstate McLellan's licence, concluding he "still has not demonstrated the moral fibre to do that which is right, no matter how uncomfortable."
Which begs the question: How did a disbarred lawyer and admitted fraudster find himself teaching impressionable students, for eight years, at Algoma University before moving on to teach at one of the country's most prestigious law schools? And at what point could someone who was found to lack the moral character to be a lawyer ever hope to return to the profession they love?
After numerous requests for comment, Algoma University will only confirm that McLellan was a part-time lecturer at the university between 2013 and 2021. The university will not say whether the administration knew about his criminal past or the fact he had been stripped of his law licence. The school also remains mum on the circumstances surrounding McLellan's departure in 2021.
But Sault Ste. Marie lawyer Jeffrey Broadbent says the university was well-aware of McLellan's history because he and others raised alarm bells. In fact, Broadbent resigned in 2014 as an adjunct professor in the school's Law and Justice program after learning that his colleague was a convicted criminal and disbarred lawyer.
"The optics of an individual — despite the vast array of prosecutions and convictions by the Law Society and the courts for offences of dishonesty — teaching a course on the wrongfully convicted was of deep concern to me," Broadbent told SooToday. "My concerns were widely shared with faculty and others but Mr. McLellan continued to teach and so I discontinued my association with the university."
In a recent interview, current Algoma university president Asima Vezina told SooToday she could not comment directly on McLellan's time employed at the university, but noted he was hired before her time as president and it is not likely that someone else with a criminal fraud conviction would receive a job teaching students if hired today.
"What I can share with you is we have put a lot of policy in place around criminal background checks and we make sure who we are hiring are solid citizens without criminal records," said Vezina. "Having said that, there are always things that can happen within an organization of our size and if they do happen we take them very seriously."
His early career
Now 68 years old, McLellan was first called to the bar in 1980 and primarily practiced real estate, wills and estate law in Simcoe County, with offices in Barrie and neighbouring Innisfil, Ont.
While practicing in the 1980s, McLellan appeared to be a pillar of the community, serving for a time as councillor with the Town of Innisfil, chairing its General Government and Finance committee. He also once served as director of the Innisfil Chamber of Commerce and president of the Alcona Business Association, among a long list of community, civic and volunteer activities on his C.V.
By 2006, McLellan was experiencing financial difficulties with his home, cottage, an inherited residential property, his business premises and an investment retirement home subject to multiple collateral mortgages and principal debts.
Through a mortgage consultant, McLellan indicated his employee Janet Laurin wished to place a first mortgage on her property and advised she needed the money quickly. In actuality, Laurin already had such a mortgage registered on her property.
The consultant introduced McLellan to 85-year-old Sam Klaiman, who owned Homark Real Estate Ltd., a Toronto-based company that invested by providing loans secured by mortgages on real property. Based on the information given by McLellan, $150,400 was deposited into a trust account in return for a first mortgage on Laurin's property.
McLellan eventually produced a document showing a mortgage had been registered in Homark's name on Ms. Laurin's property. That document was found to be a forgery and McLellan was arrested.
In 2009, he was disbarred by the Law Society of Ontario in light of serious criminal charges against him. He later served jail time after a 2010 Superior Court conviction for criminal charges of fraud over $5,000, forgery, as well as two counts of uttering forged documents.
Then, in 2010, he was sentenced to 22 month incarceration, minus time served, for a total balance of 14 months. McLellan further received a suspended sentence and probation of 12 months after he was found guilty of one count of breach of recognizance when he communicated by email with an individual he was not supposed to be in contact with.
While McLellan was awaiting criminal trial for the fraud charges, he signed an Undertaking Not to Practise as a lawyer. His licence to practice law was entirely revoked in 2009 after findings of misappropriation, failing to ensure his clients' interests were protected and misleading the Law Society — allegations not related to the criminal proceeding.
McLellan admitted to six particulars of misconduct during a conduct hearing held in 2009, including misappropriation of over $420,000 from four different trust funds, had misled the Law Society, as well as failing to ensure clients who invested $20,000 in a company McLellan had a substantial interest in were fully protected or obtained independent legal representation.
The Law Society accepted McLellan's evidence of a mental illness between the years 2000 and 2004 that he said primarily led to the misappropriation. The panel also found McLellan was not always compliant with his medication and posed a threat of relapse.
The appeal and application for reinstatement
In 2011, McLellan unsuccessfully appealed the decision to revoke his licence and in 2018 he formally applied to Law Society be reinstated as a lawyer.
In his corner were two fellow Algoma University professors: Don Jackson and Tony Fabiano.
Fabiano and McLellan shared an office in the university for a time. Although McLellan taught in the Law and Justice program and Fabiano in the Philosophy department, the two shared more than an office in common. The pair would often converse about the connections between law and philosophy and both became involved in the faculty union. McLellan is the past president, a position currently held by Fabiano.
In his letter of support, Fabiano said McLellan makes a genuine effort to be accountable for his choices and take responsibility for his mistakes. But during a subsequent oral examination, Fabiano admitted he was not aware of his former office mate's dishonesty at the time he wrote the letter.
"He advises that he wrote the letter in context of [McLellan's] association with union work and admitted he had grave concerns as [a] member of the public when he read the agreed statement of facts," reads the recent Law Society ruling.
When McLellan was hired by Algoma as a sabbatical replacement in 2013, he met Jackson and the two became close friends, according to a letter of support by the latter. Jackson knew about McLellan's challenges, including his incarceration, so there were no surprises when he read the agreed statement of facts regarding McLellan's disbarment.
When Jackson retired in 2015, McLellan took over the slate of Indigenous courses he had developed over a span of 30 years.
"A reissuance of his licence to practice law on behalf of Indigenous People will not only provide a much needed service to that community, but will engage him in such a manner that will serve his students, academia, the legal community and the justice system well," Jackson wrote in his letter.
Jackson was later interviewed during the Law Society's conduct hearing.
"He stated he had no concerns regarding the character of the Applicant and made the distinction that he would find violent conduct more egregious than stealing," the decision reads. "Although debts were a concern, he did not know the specifics."
The Law Society ultimately ruled against McLellan on July 25. The written decision points that McLellan has only recently begun to repay money fraudulently taken from Ontario Works in 2009, noting it was coincident to his application for reinstatement.
"We conclude that [McLellan] has not met the burden of satisfying us on the balance of probabilities that he is presently of good character," the ruling reads. "The Applicant continues to evince a pattern of choosing self-interest over public interest in a profession dedicated to the public interest. He presently does not demonstrate the 'moral or ethical strength' and/or insight to appreciate the impact of his conduct on others, to make ethical decisions contrary to his own self-interest, nor to demonstrate through action to compensate those the Applicant has harmed."
"In short, we find [McLellan] still has not demonstrated the moral fibre to do that which is right, no matter how uncomfortable."
When asked about the decision, Law Society senior communications advisor Jennifer Wing said simply, "regarding further comment, the reasons speak for themselves."
In an email, McLellan told SooToday he is "saddened and very disappointed" in the decision and intends to file an appeal.
"I have not practiced law since 2006, when I was in a very difficult period suffering with mental illness which significantly affected my judgment. I made poor and shameful decisions for which I am solely responsible," McLellan said. "Over the past fifteen years I have dedicated myself to sustaining good mental health and making worthwhile contributions to my students, criminal justice reform and the public good."
According to his C.V., McLellan received an advanced postgraduate academic degree from Osgoode Hall Law School in 2010 and a Ph.D. In Criminology from the University of Ottawa in 2016.
He has gone on to publish papers for the Canadian Bar Review dealing with the wrongfully accused and penned a book titled Compensation for Wrongful Convictions in Canada.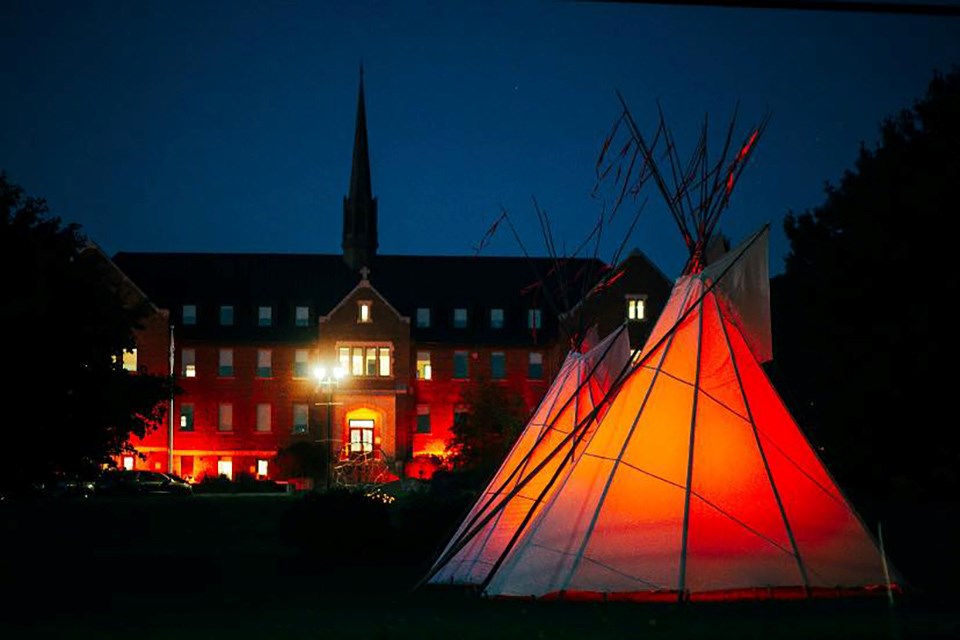 Algoma University
When reached for comment about his employment status, Algoma University initially distanced itself from McLellan. "Myles McLellan is not employed by, nor affiliated with Algoma University," said Roberta Horst, the university's manager of marketing and communications.
The university was further asked if it was aware of McLellan's fraud convictions, or that he was not licenced to practice law, when he was hired to teach in the Department of Law and Politics.
"From 2013 to 2021 McLennan was a part-time lecturer at Algoma University, but no longer has any association or involvement with the school," said Erin Morrison, Algoma U's director of Strategic Marketing and Communications. "Ontario's Freedom of Information and Protection of Privacy Act prevents us from sharing further details."
McLellan told SooToday the university was aware of his criminal record and even if it wasn't, the details and news accounts of his conviction were only a Google search away.
Asked about the qualifications for instructors in Algoma University's Law and Justice program, Morrison said a PhD in Law is required.
Broadbent said hiring a convicted fraudster and disbarred lawyer to teach law to impressionable students is not a good look for the university. He sent an email to Algoma U administration on Sept. 22, 2014 laying out his concerns.
"In my email to the administration, I resigned from accepting any further teaching assignments as I would not be associated with this individual," Broadbent said of McLellan. "My concerns were widely shared with faculty and others by me but Mr. McLellan continued to teach and so I discontinued my association with the university."
Broadbent was particularly concerned after he alleges a student informed him McLellan had used his own legal matters as a case study in his course on the wrongfully convicted.
"If this was so, it was very concerning for a number of obvious reasons," said Broadbent. "I specifically informed Algoma University Administration about this, asserting the information came to me from a former student and so I was in no position to personally validate this but that it ought to be investigated. I never received a response to that concern."
McLellan disputes that allegation.
"I never used my conviction in any way for teaching purposes," he said.
McLellan's most recently published book is titled The Prison Prof - Saving Henry. The description for the book on Amazon.ca says it is based on true events.

In the novel, McLellan casts himself the hero as the story weaves together a procedural courtroom drama where he defends himself against allegations of a shady real estate deal alongside an effort to save the life of his prison bunk mate who was fighting a death penalty extradition to the United States. McLellan's self-titled protagonist in the novel is eventually found not guilty and saves his friend from execution.
He told SooToday the case depicted in the book is based on additional charges that were laid against him but never proven in court.
"The charge of fraud and the preliminary hearing described in The Prison Prof were actual events," said McLellan. "The charge was laid in 2007 and was withdrawn at the preliminary hearing in May 2010."
Having moved on from Algoma University in 2021, McLellan was most recently listed as a lecturer at the Osgoode Professional Development, the continuing education division of Osgoode Hall Law School.