Shkagamik Kwe Health Centre
---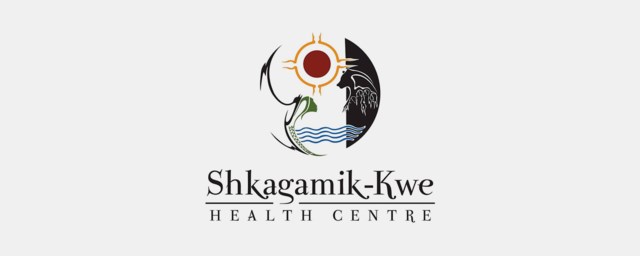 SKHC's Mission
The Shkagamik-Kwe Health Centre is an Aboriginal Health Access Centre that;
Is dedicated to balanced and healthy lifestyles through quality, holistic, culturally-relevant health services to the First Nations, Métis and Inuit individuals and their families in the Greater City of Sudbury and partnering First Nation Communities.
Engages in clinical, social, economic and cultural initiatives that will promote the health of all Aboriginal people.
Promotes community building through partnerships, education and advocacy.
SKHC's Vision
The Shkagamik-Kwe Health Centre envisions a world in which all First Nations, Métis and Inuit people have:
Achieved full and equitable access to the conditions of health, including: pride in ancestry, cultural reclamation, peace, shelter, education, food, income, a stable environment, resources, and social justice.
Where the gifts and wisdom of the First Nations, Metis and Inuit cultures are recognized as valuable, distinctive and beautiful.
SKHC's Mandate
The Shkagamik-Kwe Health Centre's main purpose is to create and deliver services that will prevent ill health, treat illness and provide ongoing support and aftercare. Services will be offered in a culturally safe way that welcomes, accepts and represents all Aboriginal peoples, utilizing an approach that combines Western and Traditional practices.