PizzaForno is a revolutionary automated pizza oven serving up fresh, artisanal pizzas in under three minutes.
Accessible 24/7 at the tap of a digital screen, the pizza oven will offer a selection of six menu options, each made fresh by hand, with an authentic Italian approach.
The menu options available include: BBQ Chicken, Pepperoni, Honey Chèvre, Chicken Pesto, Four Cheese Blend, and Vegetarian.
Each PizzaForno oven holds 70 12-inch pizzas with hand-stretched crusts made of 100 per cent Italian Caputo flour, fresh, all-natural, locally sourced ingredients and delicious, quality cream and tomato sauces. Prices range from $11 to $14 each and include HST. Once a customer orders from the interactive screen, a robotic arm takes their selection from the refrigerated section, conveys it into a patented oven where it is baked, placed in a box and emerges from a slot for the customer to grab and enjoy!
How it works: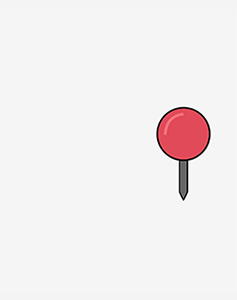 LOCATE
a PizzaForno machine near you.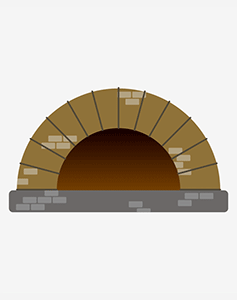 HAND MADE
fresh by us, delivered straight to the machines and ready to bake in our state-of-the-art ovens.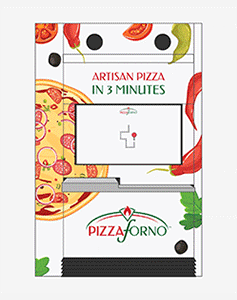 ORDER
your pizza by touchscreen on the PizzaForno. It will be ready to eat in 3 minutes flat. We promise.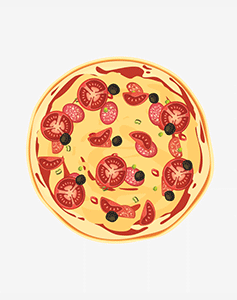 ENJOY
your delicious artisan pizza!