Cousin Vinny's Restaurant & Bar
---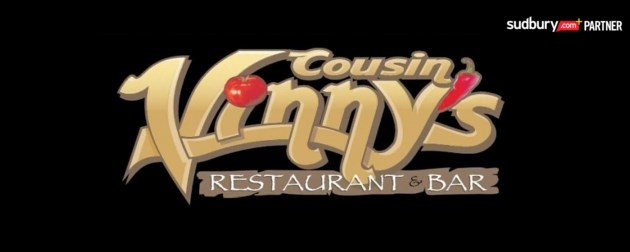 Cousin Vinny's Restaurant & Bar is located in the heart of Hanmer, Ontario in the Hanmer Shopping Centre. We have ample parking and are open for dinner, takeout and delivery 7 days a week.
Even though Cousin Vinny's Restaurant & Bar always provides great food served in a relaxing and comfortable setting, sometimes you simply don't feel like going out. That's okay, Cousin Vinny's will come to you! Our full menu is available for takeout or delivery every day of the week from 4:00 PM - 10:00 PM. Now accepting debit cards for payment; the delivery driver brings all of the necessary equipment to your door!
Planning a party, gathering or special event? Cousin Vinny's Restaurant & Bar is your source for top quality catering services in Hanmer and surrounding areas.
---
Our People