-Devin Arthur, EV Society Sudbury
In the early 1900s, electric cars accounted for over one-third of all vehicles in the United States, New York City had fleet of electric taxis, and the first cross-country road trip in an electric wagon took place. There were electric charging stations in city centres and people were installing new 120v charging stations in their homes.
The discovery of Texas crude oil lead to rock-bottom gasoline prices. With higher costs and limited technological innovation of batteries, along with the invention of the mass-produced Ford Model T, electric cars all but disappeared by 1935.
Now in the 2020s, electric cars have made a big comeback and gasoline for personal transportation is on its way out. Cities around Canada and the world, including Greater Sudbury, have committed to becoming net-zero by 2050 in an effort to mitigate climate change.
Most major auto manufacturers have responded by committing to electrify their model lineups by the 2030s and various levels of government are implementing policies to increase electric vehicle adoption. In Greater Sudbury, the Community Energy and Emissions Plan (CEEP) has a goal to have 100 per cent of new vehicle sales be electric by 2030.
What's holding up adoption today? Well, there are a lot of misconceptions and myths surrounding electric vehicles (EVs) which lead to purchase hesitation.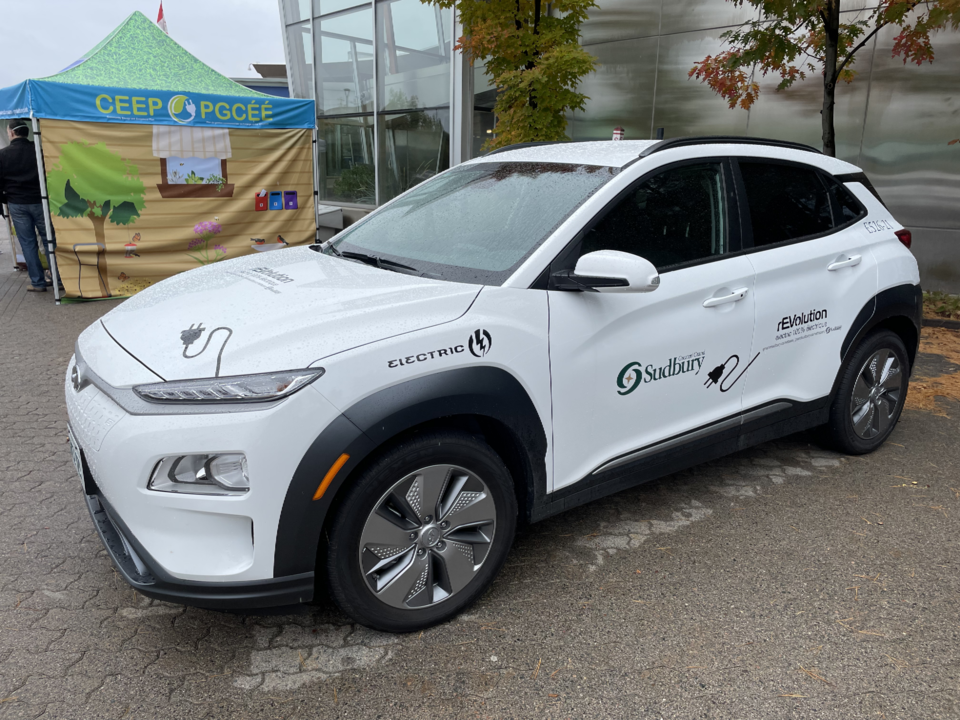 Cost
Purchase price is one of the largest barriers in EV adoption today with most EVs costing 10 to 15 per cent higher than an equivalent gasoline model. However, purchase price does not tell the whole story.
While an EV may cost more upfront, over the lifespan of the vehicle you can save significant amounts of money on decreased service and fuel costs.
EVs don't require oil changes and combined with regulated electricity prices, drivers can save $2,000 or more per year when you factor in the additional costs associated with a gas-powered vehicle.
These cost savings, over the lifetime, may equate to an overall cost lower than a comparable gasoline model. Plus, when you charge your EV overnight using cheaper time-of-use electricity rates, you can save even more. Depending on how much you drive.
Your charging cost may not be much more than plugging in a block heater in the winter. The EV Society uses a rough calculation that shows driving 100 km in a gasoline vehicle costs $10 but only $2 in an EV. That is a significant cost difference.
Range and charging
While it's true that early EVs had limited range, this has improved greatly over the past few years. With most models now having a minimum range of 300 km or more, you don't need to worry about running out of power even if you're driving from Sudbury to Timmins.
Range anxiety should soon be considered a thing of the past. Over the past two years we have seen a massive expansion of EV charging infrastructure across the country.
With a cross-Canada network of charging stations on the Trans Canada Highway from Petro-Canada to a deployment of stations in northern Ontario from IVY Charge (OPG/HydroOne), it's never been easier to drive and charge an EV.
Winter
Picture this: it's minus thirty outside and you need to drive to work. You start your car and let it run for 20 to 30 minutes to warm up. With an EV, that's not necessary. You can still pre-heat your vehicle but because it's using electric heat, it's instantly warm and will melt any ice or snow for you. If you keep the vehicle plugged in and charging overnight, that instant heat won't reduce your battery charge, which means you can still drive the same distance during cold months.
As for driving EV in the icy and snowy conditions of winter, they are very similar to gas vehicles. With newer models coming out every year, if you need 4-wheel drive, you can expect increased performance due to multiple electric motors increasing torque to the wheels, reducing the chance of getting stuck.
Environment
One of the criticisms of electric vehicles is the environmental impact of manufacturing, especially the batteries. It's true that all manufacturing does have an environmental impact; mining and battery production have been put under a microscope. Fortunately, great efforts have been made in the mining and manufacturing industry to offset this, including switching from coal and increasing efficiency. Greater Sudbury mining companies, for example, use a significant amount of hydroelectric power when mining for battery metals such as nickel, copper and cobalt.
Recent studies have shown that comparing the lifecycle emissions of an electric vehicle, including battery production, is significantly lower overall compared to a gasoline powered vehicle, which continually emit greenhouse gas (GHG) emissions and become more inefficient over their lifespan.
Mining technology has also come a long way. The introduction of battery electric mining equipment, more efficient processing techniques, energy efficient power generation and optimized processing equipment have led to a reduction of production emissions which will continue to decrease as technology advances.
Here in Greater Sudbury, an example can be found at Vale's surface processing facilities where the smelter Atmospheric Emissions Reduction (AER) project was recently completed, allowing the decommissioning of the iconic Superstack and reducing GHG emissions from Vale's Copper Cliff Smelter by 40 per cent. There is also a growing fleet of green vehicles in Vale's underground mines and Glencore's Onaping Depth Project, located at Craig Mine.
Who's on board?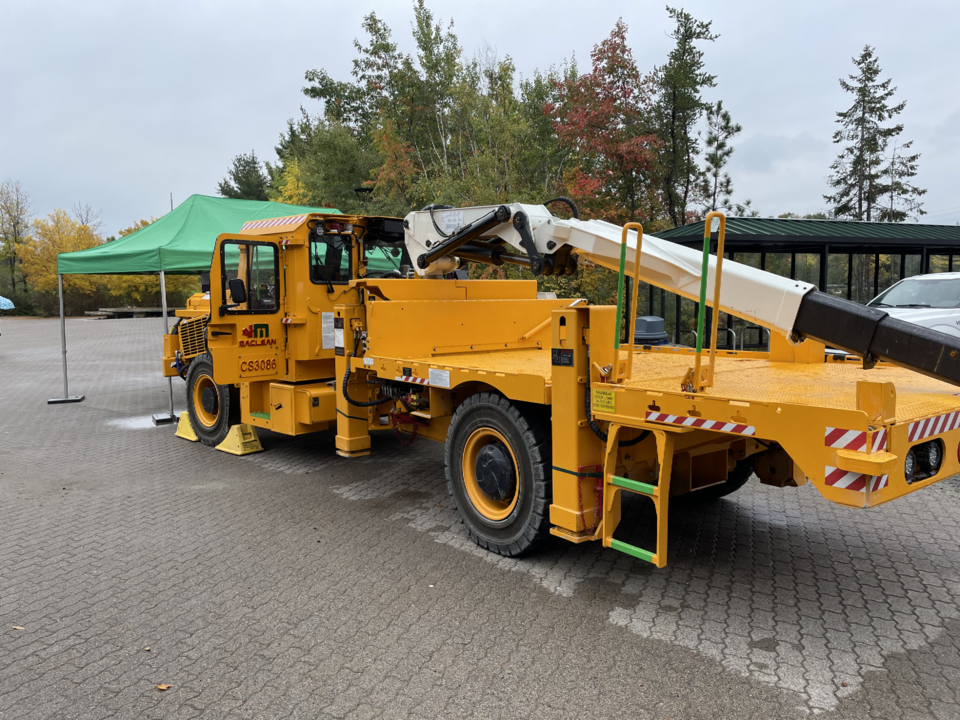 Image - "A Maclean EV Cassette Truck on display at the 2021 National Drive Electric Week event in Greater Sudbury. Local mining companies are currently operating these battery electric mining vehicles underground. )
Electric vehicles are being used throughout our community and we are moving forward as leaders in the battery electric vehicle industry. The following are companies and organizations that are proudly supporting electric vehicle adoption. If you would like to share your electric vehicle initiatives with us, please email earthcare@greatersudbury.ca.