Source water refers to water originating from rivers, streams, lakes, reservoirs, springs, and groundwater that serves as a public drinking water source.
The local Source Protection Committee, administered by Conservation Sudbury, is a group of appointed multi-stakeholder representatives from the municipality, environmental non-government organizations, industry and the public. It was responsible for the development of a local Terms of Reference, Drinking Water Assessment Report and the Greater Sudbury Source Protection Plan.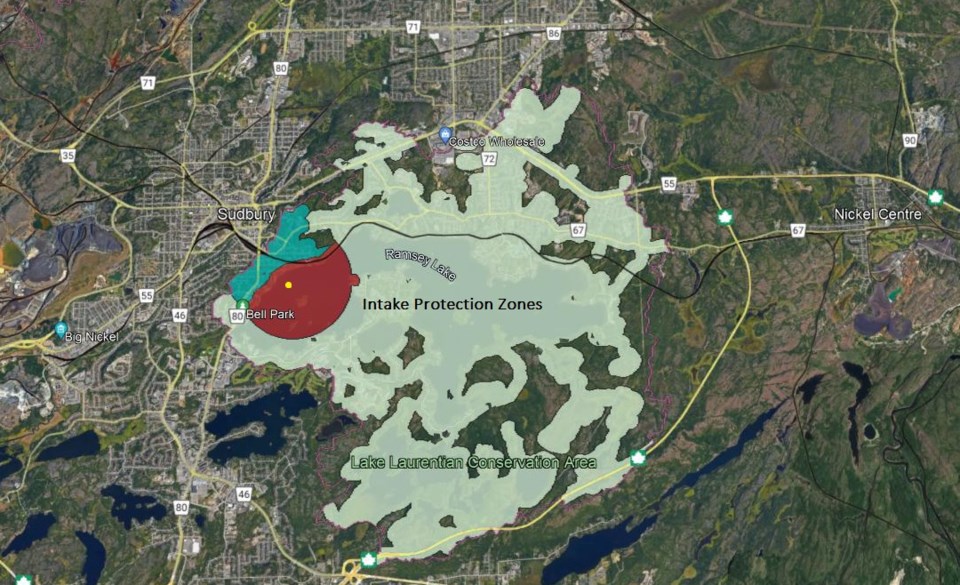 The Source Protection Plan, which came into effect in April 2015, contains policies that address potential drinking water threat activities occurring in sensitive areas such as Wellhead Protection Areas (WHPA), Intake Protection Zones (IPZ), and Issue Contributing Areas (ICA). Greater Sudbury's Drinking Water Source Protection Program works to prevent the contamination of our municipal drinking water sources, namely Ramsey Lake, the Vermilion River, the Wanapitei River and 24 municipal wells located throughout Onaping, Dowling, Garson, Falconbridge and the Valley. It details policies for activities such as the keeping of farm animals, agriculture, the use and storage of various chemicals, salt and snow storage, sewage storage, treatment and disposal, solid waste and landfilling, and water quantity. The policies for these activities range from education and outreach to prohibition. They are administered and enforced by various implementing bodies depending on the policy type. The City of Greater Sudbury (including the Risk Management Official), the Municipality of Markstay-Warren, Public Health Sudbury and Districts, and the Ministry of the Environment, Conservation and Parks are implementing bodies for the Greater Sudbury Source Protection Plan policies.
What are Risk Management Plans?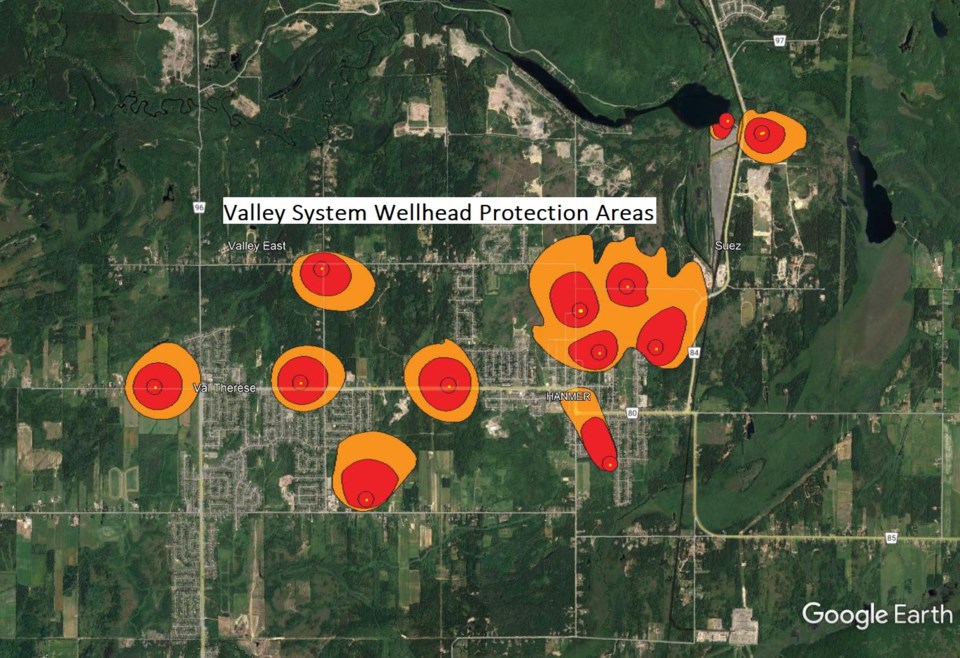 Risk Management Plans are one of the ways we can protect our drinking water sources. Plans are negotiated between the Risk Management Official and a person (landowner or tenant) who is engaged in an activity that causes a significant threat to source water. In the Greater Sudbury Source Protection Areas, 49 individual files have been established to date, either resulting in Risk Management Plans, Provincial Environmental Compliance Approvals or the determination that the activity is not a significant threat. For example, properties with parking/walking surfaces greater than 1 hectare in size are subject to a Risk Management Plan for how they handle the snow and salt on the property. Several risk management measures and best practices are included in these plans and are routinely monitored by an inspector to ensure compliance.
Over the past six years, several bylaws, regulations and outreach programs have been created to address these topics. More information on Source Water Protection can be found on the City's website here and at Conservation Sudbury.
Road Salt – Did you know?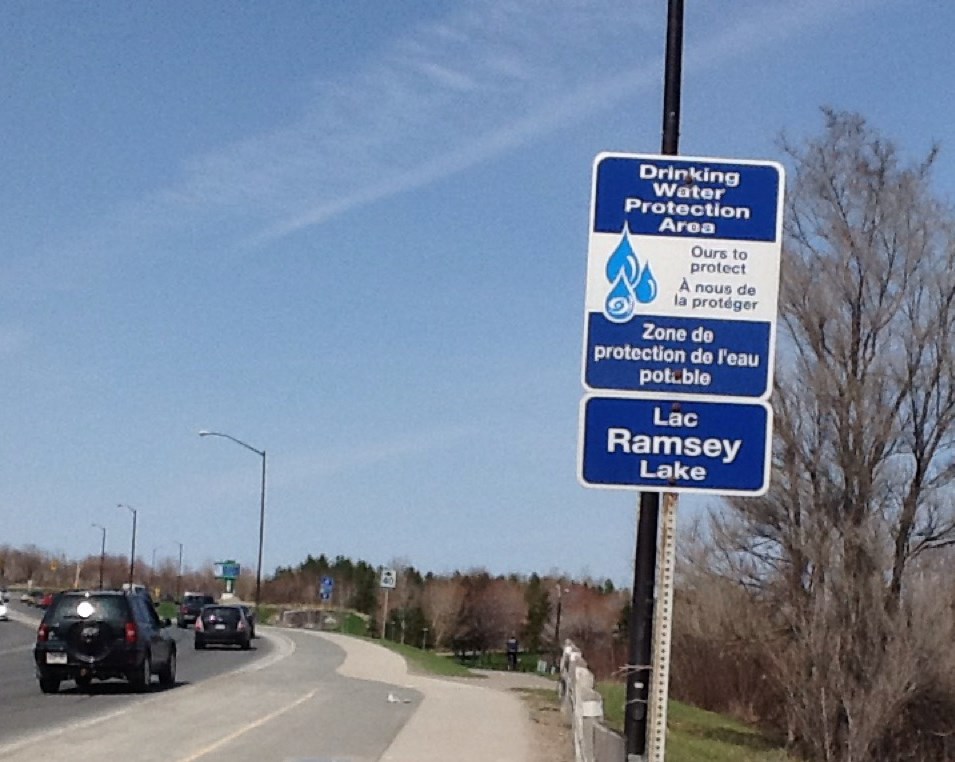 Did you know that only 25 per cent of our local roads are salted, and that the City pre-wets road salt with brine to help it adhere to the surface of the road and not bounce off? This is an example of a best management practice.
The City has both a Salt Management Plan and Salt Optimization Plan, which help guide decisions around effective and environmentally sound salt use. City salt trucks also have computerized controllers to control and monitor application rates and ambient air and road temperatures. This ensures that the right amount of salt is applied, in the right places at the right time.
When the temperature drops below minus 12 degrees Celsius, salt is not effective, and therefore not applied. Road salt (or rock salt) is the mineral form of sodium chloride (NaCl). While important for safety and liability in Northern Ontario, it cannot be removed once dissolved in water, whether by sanitation, filtration or treatment. Therefore, preventing it from entering water bodies is the primary goal.
The City further mitigates the impact of road salt on the environment through many additional efforts such as:
Periodic review of industry best practices;
Continuous education and training of City and contract personnel;
Periodic updating of the City's Salt Management Plan;
Optimizing responses to winter weather events;
Reducing the number of roads that receive salt in accordance with the City's winter maintenance policy;
Updating salt application equipment; and
Increasing public awareness of how road salt is used in the city.
With the abundance of businesses and parking areas in the protected areas, salt management on commercial property is equally important and overseen by the Risk Management Official who helps business owners apply similar best management practices.
Property managers should consider requiring Salt Certification and proof of training from their snow removal contractors. One example is Smart About Salt, a Canadian organization dedicated to providing education and training on winter maintenance through the adoption of leading practices to protect Canada's water resources.
For private at home use, there are several eco-friendly de-icers on the market. No matter which you use, be sure to read the label; many de-icers, including salt, work only at certain temperatures. Many salt alternatives may not include sodium but do still include chloride. Consider using pickled sand to provide traction over other de-icing products. To achieve best results and environmental protection, it's important to avoid improper and over-use.