Decked out in their finest traditional dress, Sudburians of Indian origin danced the night away at the Sudbury Community Arena Saturday, Sept. 23 during the Canadian Gujju Cultural Association of Northern Ontario's "Garba Night" dance.
The dance is held in honour of the annual Hindu festival Navaratri.
Event organizer Suketu Patel said this nine-day-long festival is an especially big deal in the western part of India, in the state of Gujurat. The Garba dance is done in a circle, representing the womb, or the cycle of life.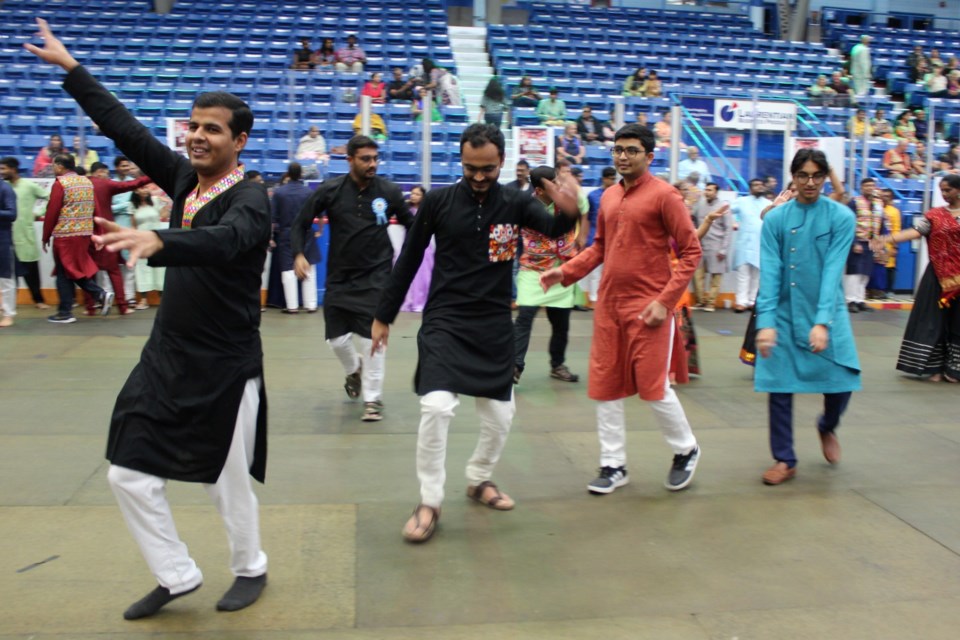 The event featured live music by renowned artist Bhumik Shah and his band, who travelled to Canada from India to perform.
"We are connecting back to our culture, and then, we see today we're going to have a blast," said Patel.
Before 2012, Navaratri was celebrated in Sudbury on a much smaller scale at the Hindu temple. But with the city's increasing Indian population, the event has been growing, booking ever-larger venues. Patel said about 1,000 people were in attendance at the 2023 event.
Greater Sudbury has a fast-growing population of residents who come from India or are of Indian descent, now numbering about 2,000 people. There are also many international students from India here to attend one of our local post-secondary institutions.
There were also people who are not of Indian origin at Saturday's event, including several Sudbury politicians - Sudbury MP VIviane Lapointe, Sudbury MPP Jamie West and Mayor Paul Lefebvre.
"We reached out to the non-Indian people to come and explore the culture," Patel said.
Local dentist Dr. Parth Virani, who came to Canada from India two decades ago, attended the event with his family, including four-year-old twins Arroush and Maahira. Given the kids were born in Sudbury, he said he loves that the event is exposing them to Indian culture.
"It makes a big difference, because then I can teach them a lot about our culture, and they can participate, and they can dress up," said Virani. "My daughter loves to dress up like that. So it's fun. She's very excited about that."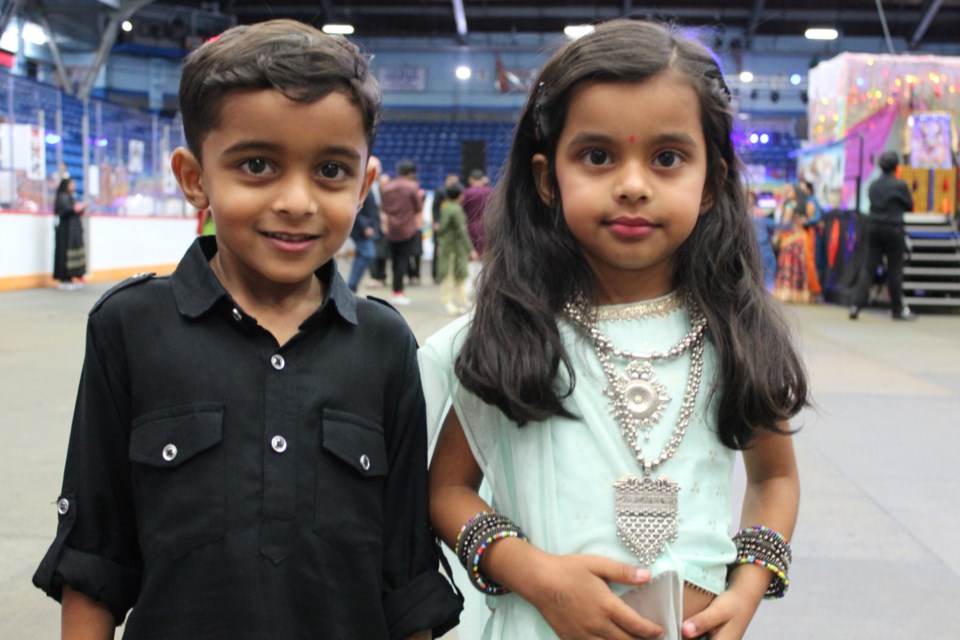 A couple of Virani's coworkers with Sudbury Dental Group were also at the arena Saturday night to take part in the Navaratri fun.
Sisters and Sudbury Dental Group employees Sara Beeson and Marissa Beeson were wearing lovely outfits made by a friend's mom for the Islam celebration of Eid. They said they were looking forward to dancing the Garba and watching other people dance.
Heidi Ulrichsen is Sudbury.com's assistant editor. She also covers education and the arts scene.