It was a bit early to hear "Merry Christmas," but it was a common refrain during the Nov. 19 launch of the Festival of Lights at Science North.
Children posed for photos with Santa Claus, hot chocolate was abundant and the grounds' eclectic collection of lights flashed on for the season at 6 p.m.
Joining the collection of lights were the flashers from a Greater Sudbury fire truck, which children raced toward to learn more about firefighting from local firefighters.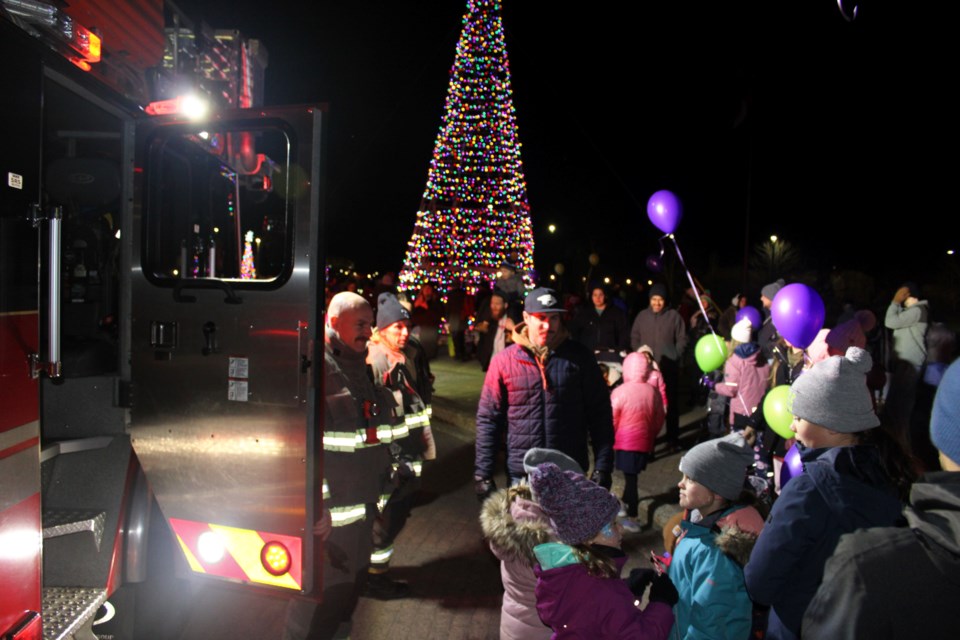 The Science North ground lights are slated to be turned on from 5 p.m. until approximately 10 p.m. nightly until Jan. 6.
"I bet our traffic count has to be over 35,000 people," former Sudbury Charities Foundation chair John Querney told Sudbury.com of the annual display.
"They're even all the way down to the waterfront, so it's a drive-by if they want, or if it's a nice night they can get out of their cars and walk as well."
The grounds' collection of lights is put together by the Sudbury Charities Foundation, whose board proudly touts an administrative cost of zero dollars.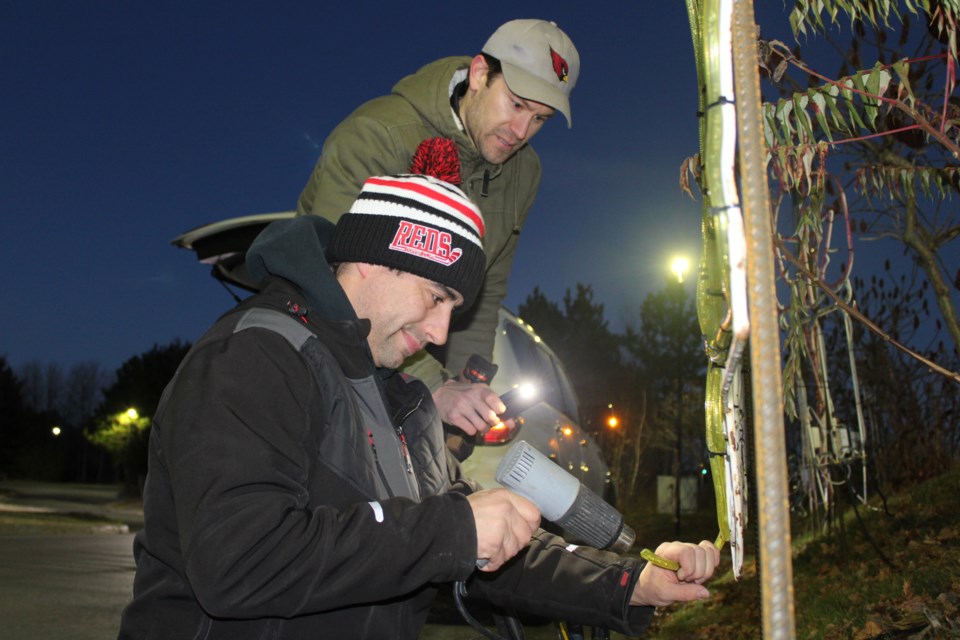 Admission is by donation, with people able to donate cash or tap a debit or credit card.
"We donate it all," Querney said. "That's one of the reasons our charity does really, really well in our fundraising initiatives, because we have no administrative costs."
Everything is set up and operated by volunteers.
On Sunday through Wednesday, members of Sudbury Manitoulin Children's Foundation collect money, and from Thursday to Saturday, members of Ten Rainbows Children's Foundation attend to things.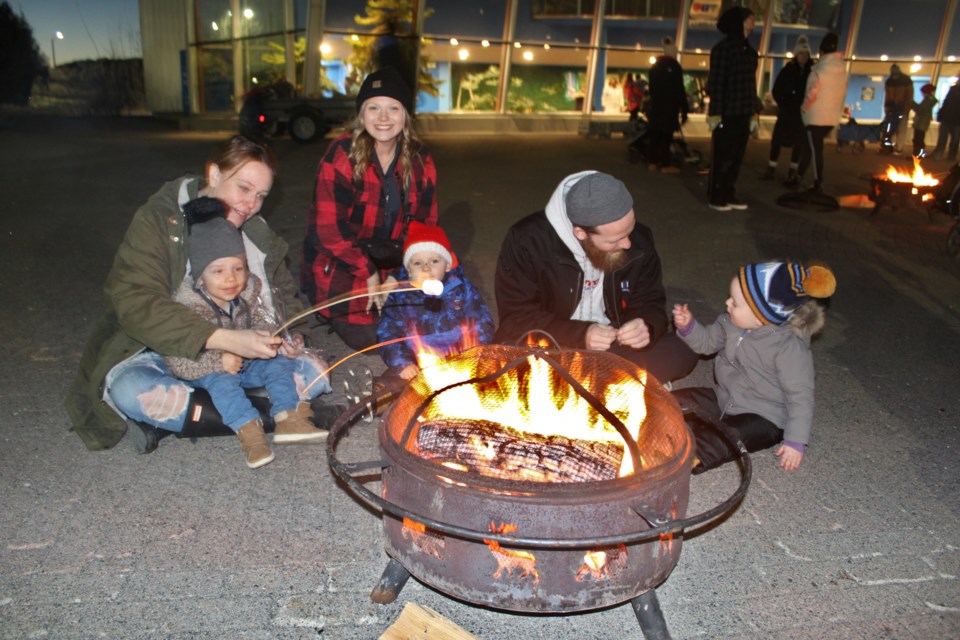 The Sudbury Manitoulin group sends children aged five to 14 to summer camp, while the Ten Rainbows group is "committed to improving the lives of children by assisting them and their families to cope with economic, physical or medical challenges," according to their website.
Through donations to the Festival of Lights, more than $25,000 is raised per year toward these and other charities aimed at helping local children.
"It all goes to underprivileged youth," board member Claude Charbonneau told Sudbury.com. "We're very proud the money stays here."
Tyler Clarke covers city hall and political affairs for Sudbury.com.