Lynda Presse Martin says she always makes an effort to embarrass her 15-year-old son Josh, but she never expected it would make them both "TikTok famous."
After posting a video of her lovingly taunting Josh while he was in the penalty box to TikTok (a video-sharing app) on Jan. 22, the clip went viral overnight.
"I had 21 followers on TikTok at that point and most of them were (Josh's) friends," Lynda told Sudbury.com. "But I saw the views go up to 3,500 which I thought was amazing."
"All of a sudden it jumped to 17,000 and I couldn't go to bed because I kept checking."
By the next morning, Lynda had a thousand new followers and the video was viewed 170,000 times.
Lynda and Josh's phones were blowing up with messages from friends that a couple big sports telecasts were sharing the video on social media.
The video was shared by Hockey Night in Canada and currently has 67,000 views on Facebook.
TSN also shared the clip on Instagram and is sitting at 216,000 views and climbing.
"I think it's amazing," Josh said. "I don't have words to describe how amazing this is."
Hockey came naturally to Josh, who started playing when he was just four years old, as his uncle Neil Martin was a defenseman for the Sudbury Wolves from 1993 to 1996.
Josh followed in his footsteps and currently plays defense for the Nickel Centre Midget Blast Black.
While his mom mostly teases him about his wicked slap shot, he knows that it comes from a place of love.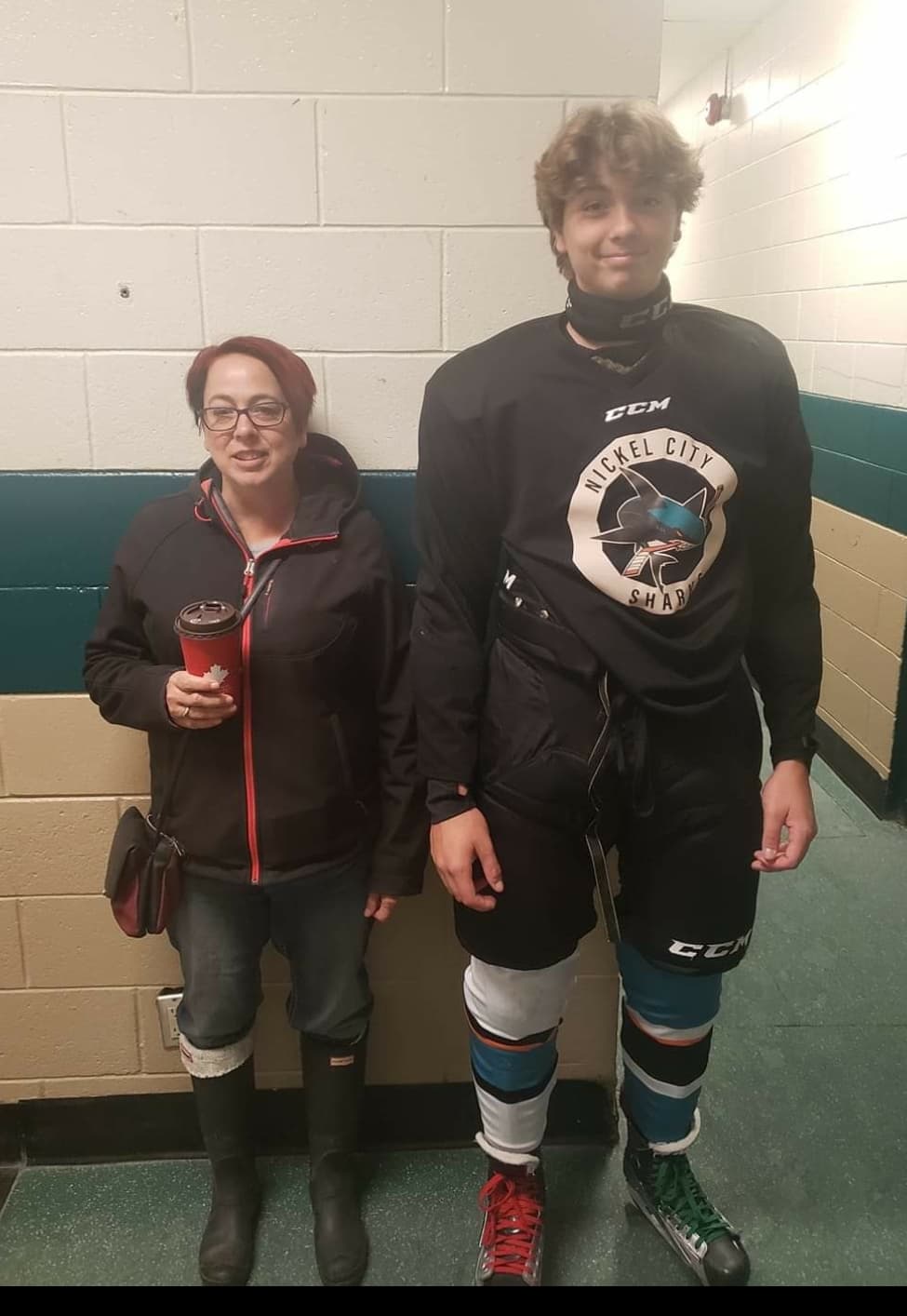 "At school they were saying things like 'Mama loves you Josh' and stuff like that," Josh said. "But it doesn't really embarrass me. She loves me."
So what got Josh in the penalty box in the first place to call for such ridicule from his Mama?
"There were too many men on the ice," Josh said.
"That's what makes it even funnier," Lynda added.
You can watch Josh, and his mom, in action at the 2020 Winter Blast Tournament taking place at the Garson Arena Jan. 24-26.
Josh's team will take to the ice tonight (Jan. 24) at 6 p.m.
For more on the tournament, visit the Nickel Centre Minor Hockey Association website here.