A tenant who said he lives in the Hanmer apartment building where a 50-year-old man was fatally shot Sunday evening showed Sudbury.com what appears to be bullet holes in a barbecue and the building's brick wall, and said he heard what sounded like firecrackers at around 7 p.m. July 12.
The building where the man said the shooting took place is located at the corner of Oscar and Rita streets.
The tenant, who did not wish to be identified, said people were gathered in the patio area located in the back of the building Sunday evening.
A 51-year-old man has been charged with first-degree murder following the July 12 shooting.
Greater Sudbury Police said a 50-year-old man was shot multiple times after an altercation erupted during a social gathering on Rita Street.
The tenant said he did not recognize either of the men.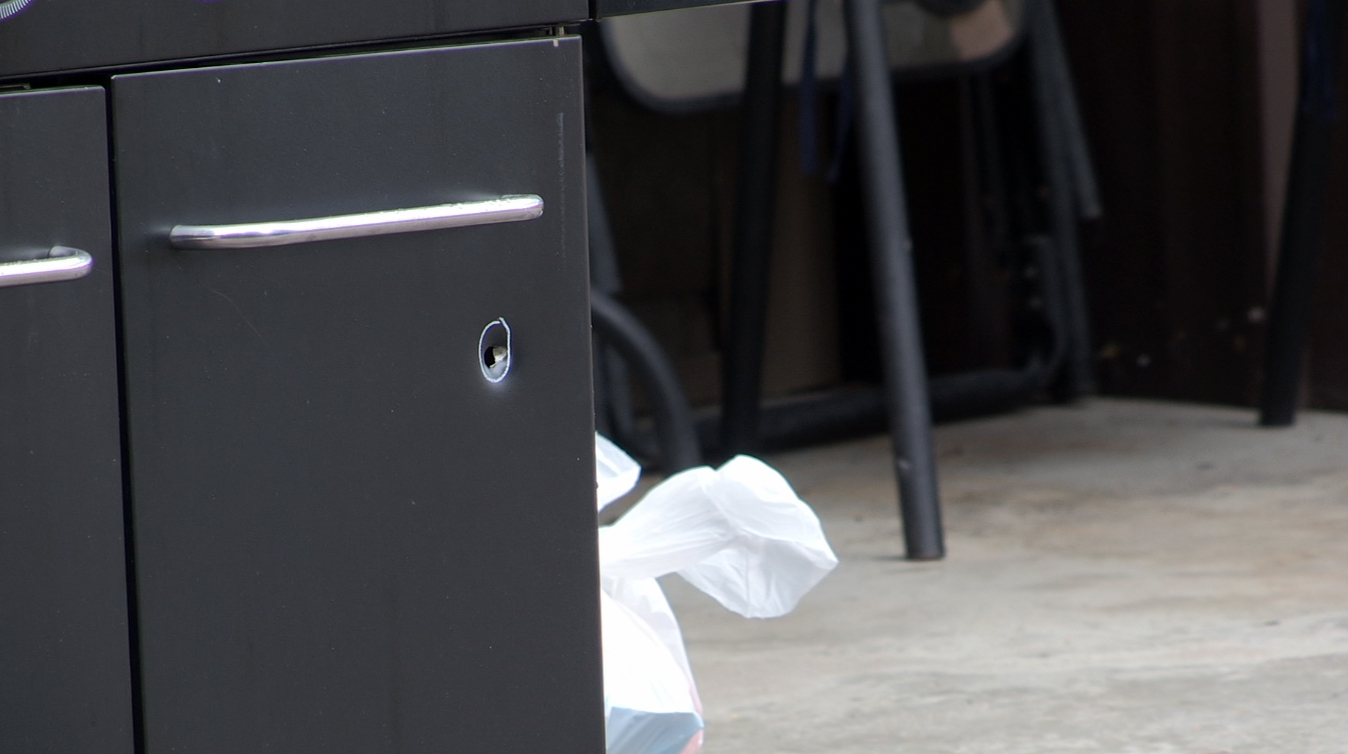 Bullet hole in barbecue outside apartment building at the corner of Rita and Oscar streets. (Heather Green-Oliver/Sudbury.com)
Greater Sudbury Police said when they arrived at the scene, the weapon had already been taken from the suspect.
The victim was transported to hospital where he succumbed to his injuries.
The suspect was also transported to hospital with self-inflicted injuries. He has been charged with:
First-Degree murder
Possession of a Weapon for a Dangerous Purpose (x3)
Careless Use of a Firearm (x2)
Firearm - Use While Committing an Offence
Pointing a Firearm (x2)
Discharge Firearm with Intent
Police believe this was an isolated and targeted incident and there is no threat public safety.