There's nothing like winning and getting a big ribbon for the privilege.
At the Sudbury and District Kennel Club dog show, held at Toe Blake Arena in Coniston, on Sept. 15-17, Bowie, a shih tzu bred at a kennel in Azilda, won the coveted best-in-show ribbon at the event.
His owner, Sarah Petrie, couldn't have been more proud when Sudbury.com spoke with her on Saturday.
"Of all the dogs in the show, Bowie was No. 1," a beaming Petrie said.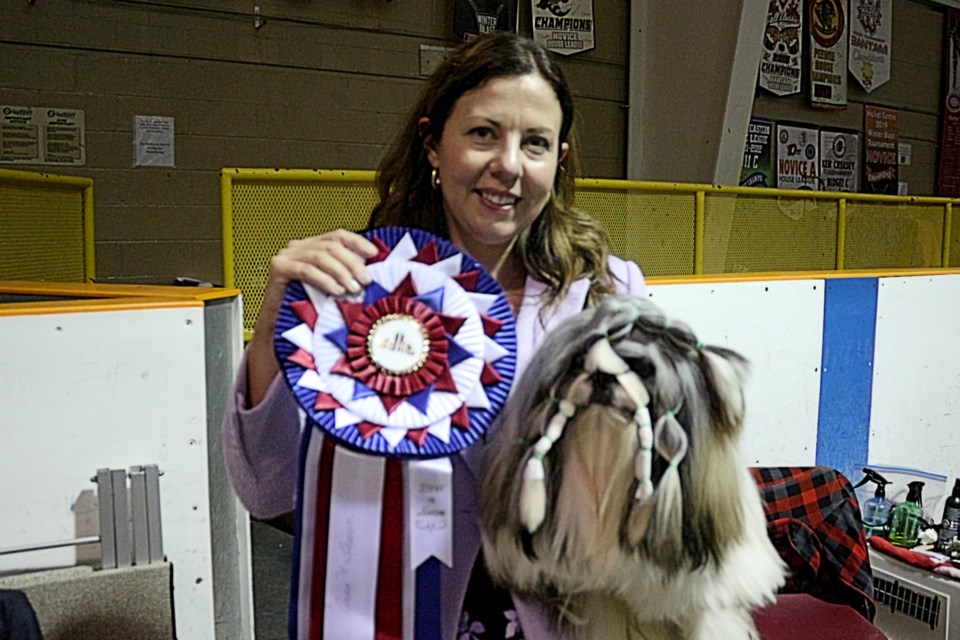 She said Bowie (whose registered name is "Souyen's Ziggy Stardust") has finished at shows in the United States and in Canada, but this was the pooch's first best-in-show ribbon.
Petrie's mother, Patti Paquette, who has been breeding dogs in Azilda for close to 50 years, was equally proud.
"This is what you strive for as a breeder-owner," she said. "They all want that ribbon."
Richard Paquette, who is the show chair with Sudbury and District Kennel Club and also Sarah Petrie's uncle, said there were about 140 different dogs competing in Coniston on the weekend, representing between 70 and 80 breeds.
The city has two kennel clubs that hold two different dog shows every year. The Nickel District Kennel Club holds its shows in the spring at Toe Blake Arena, while Sudbury and District holds theirs in the fall.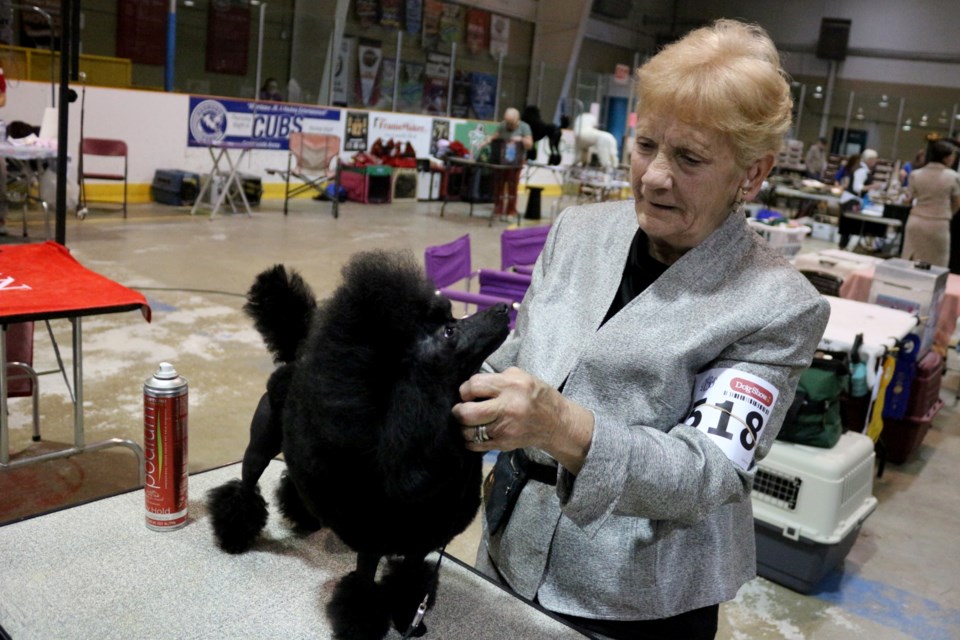 The competition was fierce this weekend, Paquette.
"We have lots of dogs here that are No. 1 in their breeds, and we have lots of local breeders who have stepped up to the plate and are breeding quality dogs, ranking them among Canada's best," said Paquette.
Paquette himself has been breeding purebreds since 1971. He is also an experienced handler. Although now retired, he spent 15 years as a dog handler at shows, finishing more than 500 champions in 80 different breeds and winning more than 150 All Breed Best in Shows on 16 different breeds.
And while the competition is fierce, "it's still very sporstmanlike," Paquette said.
While you missed your chance for this dog show, as stated earlier, the Nickel District show is coming up in the spring, and spectators are welcome, he said.
"Dog people are happy to talk about their breeds," he said. "And you can ask any question you want, even about your own dog: how to raise them, how to train them, nutrition, all those things."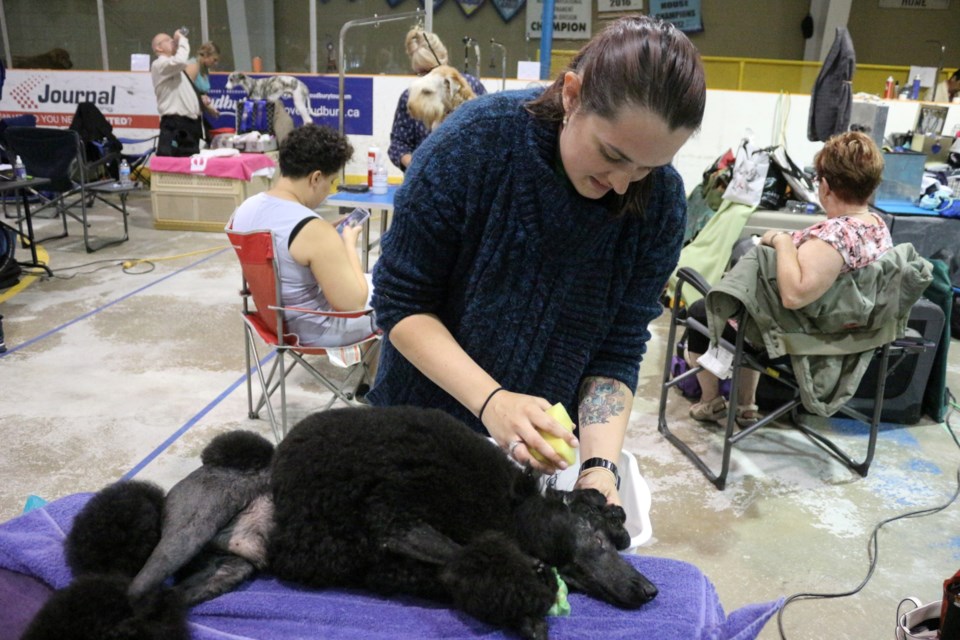 This past weekend, Paquette said exhibitors travelled from all over Ontario, with a large contingent from Quebec, some from Manitoba and even a few U.S. exhibitors.
One of those visitors was Liz Lewis, who came from Mindemoya on Manitoulin Island for the show with her purebred Scottish terrier, Wilbur.
"We always come to Coniston," she said. "It's our home club and we like to support local."
The dog show ran Sept. 15-17 and featured a host of different competitions for various breeds of dog. The event also featured vendors selling food, apparel and gear for dogs, and even pet portraits.
Mark Gentili is the editor of Sudbury.com.