During the pandemic, many people turned to health and wellness to help deal with all the uncertainty.
Ryan Bell, owner of AKFIT Fitness Specialty Store since January 2021, said along with people being bored and uncertain, those who were active suddenly had no outlet to do so.
"You couldn't go out and play any sports because of social distancing and all the gyms and facilities were closed, so people who were normally working out daily in facilities were forced in-home, trying to make the most with what they had," Bell said. "Or, they sought out stores like ours to purchase the equipment to outfit their home just to get them through the next lockdown."
Today, Bell said after going through the pandemic, many people realized they enjoyed the convenience of having a home gym and transitioned well into working out at home, and that trend is going to continue.
"Home gyms are now a staple feature in many households. Going forward, homeowners will continue to invest in recreational home amenities," he said.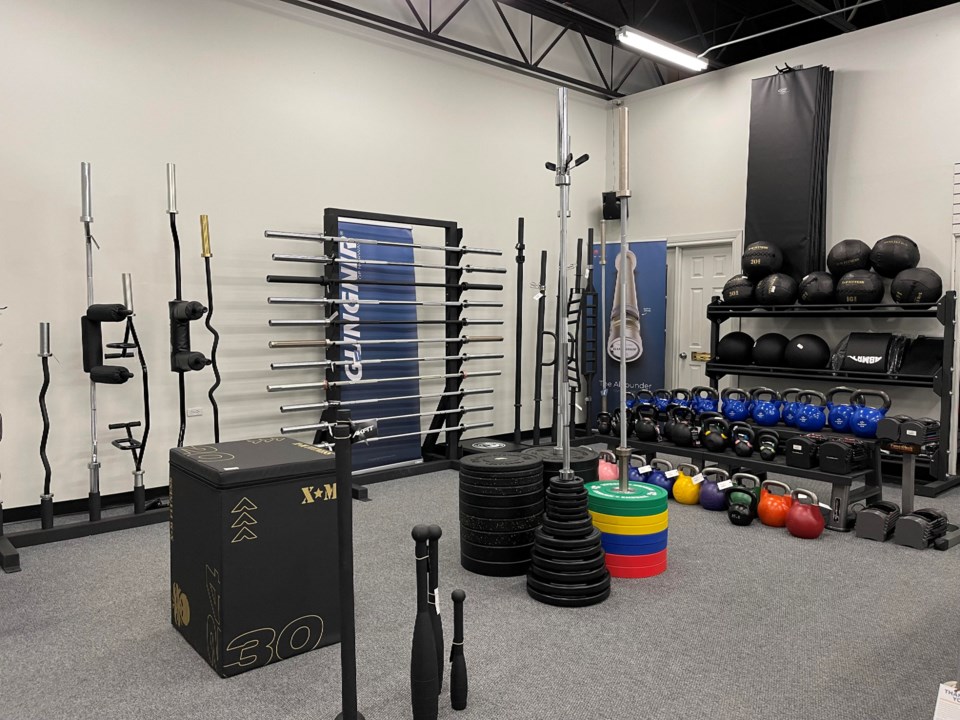 New department: AK Outdoors
After 2 years of rigorous upgrades to the business infrastructure and introduction of many new products and services, Bell is pleased to be announcing Akfit's latest department: AK Outdoors.
"The pandemic has emphasized to homeowners that your house is not just a place to eat and sleep. It's a place to work, exercise, and entertain full-time." Bell stated.
Akfit is anchoring this department by becoming Sudbury's authorized dealer for NyDock Floating Dock Systems - a high end dock manufacturer based out of Huntsville, ON.
The addition of AK Outdoors is aimed at optimizing life at home with additional recreational products and home amenities to entertain and unwind with friends and family.
"It's all a part of enjoying the most of what the North has to offer by maximizing what you can do with your property," Bell said. "Being able to relax and enjoy being at your own house is what makes it a home. We're extremely excited to be able to offer these new products with the same great service. Lakeside living is one of Sudbury's number one benefits with all of the waterfront we enjoy. Our docking solutions are a key part of that enjoyment by making lakeside living more accessible."
Be sure to keep up with Akfit and see what they'll be offering next with this new department in the coming months.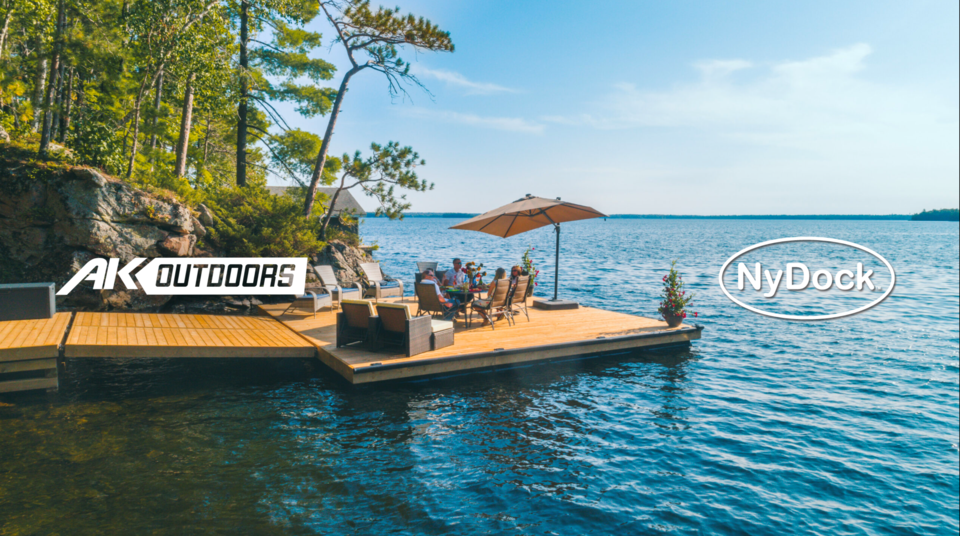 New Solutions for the Post-Pandemic Landscape
AKFIT Fitness Specialty Store has been a mainstay in Sudbury, selling fitness equipment and providing services for commercial and residential clients across the North for over 30 years.
They offer commercial and residential equipment sales across all categories of fitness to hundreds of clients including supplying corporate offices, commercial gyms and facilities, schools, hospitals, hotels and condos, to name a few.
Bell purchased the business in January 2021, and while taking over a business during the peak of Covid presented some unique challenges, he said doing so allowed him to combine his passion for business and fitness, while updating the store from a 90s brick and mortar to modern enterprise.
This included upgrading their website – three times to be exact in the past year alone – to ensure their products and services remain as accessible through e-commerce as they were during the pandemic.
While Bell said they encourage 'Try before you buy,' it's important for them to be able to accommodate those who are unable to come into the store, either because of distance or circumstance, and offer options like virtual consultations to figure out the best equipment for each individual home or commercial space.
"Our whole business model is built around educating people with the best resources and information and then providing a tailored service to find the best fit for them and their home or business," he said.
Akfit has optimized the operation of all departments across the board including delivery and service, which is invaluable to businesses and residential clients as the pandemic left some with either outdated equipment they can't afford to replace, or equipment in need of repair.
One challenge they're facing currently is the supply shortages due to shipping backlogs. Bell said these supply constraints means the wait times are lengthy, and can be 12 to 16 weeks for unique pieces.
"With all the supply issues, we've now transitioned to Canadian-based suppliers where we can get more prompt goods and services which make things easier for Canadians," he said. "This means investing in local jobs and communities, so that's a positive note, looking more to our own backyard for suppliers of goods and services."
A Highly Tailored Fitness Shopping Experience
For those who do come into the store, they'll be welcomed by friendly and knowledgeable staff that will help customers choose the equipment that best suits their needs. Bell said they always begin the customer experience by asking questions, such as your experience level, your fitness goals, and your budget.
"We definitely want to focus on that customized, tailored service, and to find what works for people no matter what their experience level, and then figure out solutions that align with their budget and physical needs," he said.
Bell said fitness and being active is something that applies to all ages and for individual reasons. Whether you are a millennial who likes to stay in shape, an active family, a senior or someone who is in physiotherapy, Akfit knows what equipment to suggest to align customer's physical needs with their expectations to achieve the desired results.
To learn more about AKFIT Fitness and how they can help you achieve all your fitness goals, call 705-560-1550, e-mail sales@akfit.com or visit their Facebook page for the latest information.