Known as one of Ontario's best adventure towns, Sault Ste. Marie is fast becoming a must-visit destination for summer travellers looking for safe, unique and unforgettable experiences.
The Soo is home to kilometres of Lake Superior coastline, countless pristine sandy beaches, world-class mountain biking trail networks and hikes that will leave you speechless.
To top it off, Sault Ste. Marie is safe.
The City has been awarded a Safe Travels Stamp by the World Travel & Tourism Council for adopting health and hygiene protocols so travellers can feel safe while experiencing the region.
Just spend the weekend and see why more and more adventure-seekers are drawn to Sault Ste. Marie. Here's a glimpse of what they're doing.
Scenic views at top speeds with Sail Superior
Enjoy breathtaking waterfront views at adrenaline-inducing speeds. Hop on Sail Superior's 500 horsepower Hurricane Zodiac "Superior Rocket" and experience the St. Mary's River, Lake Huron and Lake Superior at speeds reaching 90 km/h.
This one-of-a-kind adventure departs from downtown Sault Ste. Marie and offers multiple destination options.
Choose to head west through the historic lock at the Sault Ste. Marie, Parks Canada Canal toward the turquoise waters of Goulais Bay. Enjoy a lake swim at Sandy Beach and explore the lighthouse on Ilse Parisienne before thundering back toward the City.
Or, travel east on the St. Mary's River and cruise past massive Great Lakes Freighters toward St. Joseph Island to explore Fort St. Joseph and vibrant artisan communities famous for their charm, wildlife and maple syrup.
Sail Superior's limited-run tour runs from August 7th to August 15th, 2021. Tickets are available on a first-come-first-served basis. Visit the Sault Tourism website to learn more.
Experience some of the best mountain biking in Ontario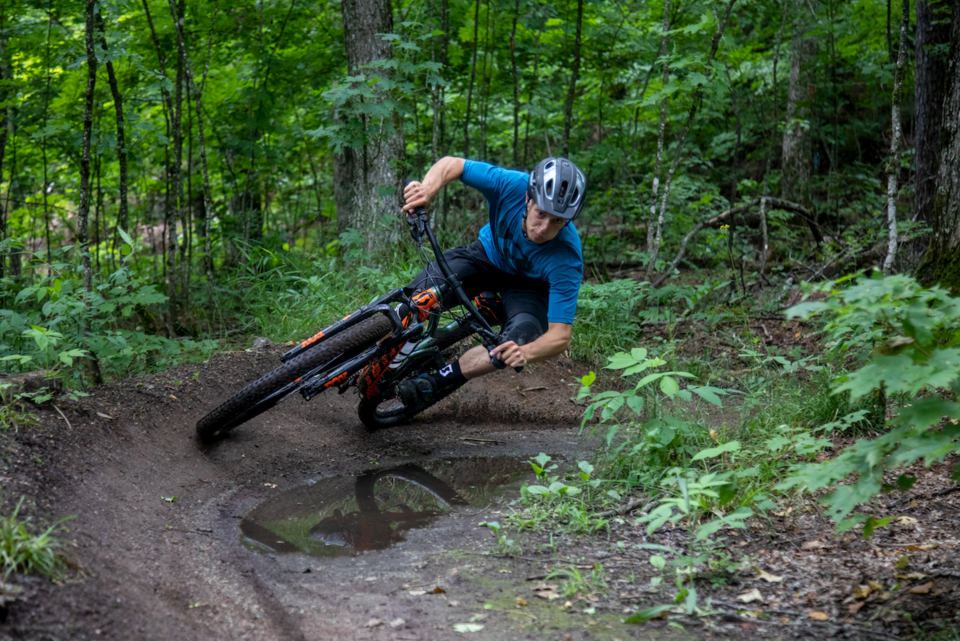 Sault Ste. Marie is quickly becoming the top destination for mountain biking in Ontario.
Home to the expanding Hiawatha Highlands trail network, the Soo offers up over 31 kilometres of singletrack just 10 minutes from downtown.
With tree-lined beginner trails and scenic lookouts to flowing and technical singletrack, Hiawatha's terrain accommodates riders of all skill levels.
And it keeps getting better.
The existing trail network is currently growing by an additional 15 kilometres of professionally built singletrack. It's all part of the Soo's long-term plan to develop its premiere trail network to 100 kilometres.
During your visit, take a self-guided tour or enlist local adventure-by-bike specialists, Red Pine Tours for a personalized experience. Bike rentals and trail recommendations can be found locally at Velorution, Algoma Bicycle and the Duke of Windsor.
Discover more about mountain biking in the Soo here.
Unwind at world-class beaches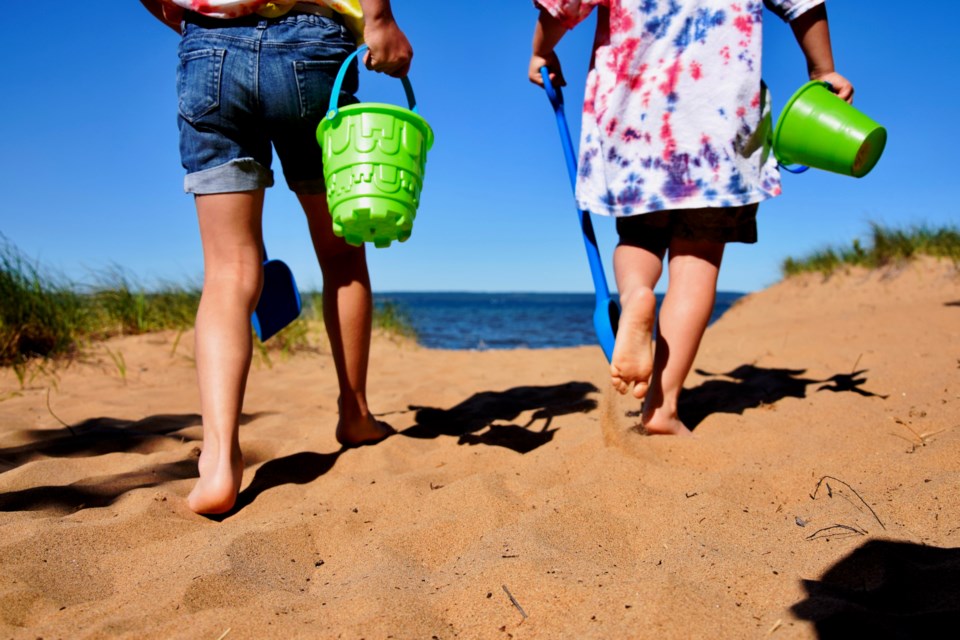 With so many beaches in Sault Ste. Marie, 72 hours wouldn't be enough time to sample them all. Luckily, each sandy destination offers up its own unique beauty making a wrong choice impossible. Here are a few local favourites that are easily accessible and a perfect choice for those looking for a relaxing getaway.
Pancake Bay
With over 3 kilometres of golden sand and crystal clear blue water, Pancake Bay Provincial Park Beach is a popular destination for visitors and locals. The calm, sheltered bay makes this a perfect spot for SUP enthusiasts and kayakers.
Batchawana Bay
Spanning over 5 kilometres of Lake Superior's scenic coastline, Batchawana Bay Provincial Park has no shortage of space for a private getaway. Pick a secluded spot to spend the day with family or friends. Play games, picnic or enjoy frequent dips in the warm, shallow waters.
Pointe Des Chenes Park
Located within the Soo's city limits, Pointe Des Chenes Beach is ideal for those on a tight schedule. Take a short drive and find a private oasis at the mouth of St. Mary's River to cool off in the lake and watch Great Lakes Freighters pass by.
Lace up your hiking boots and explore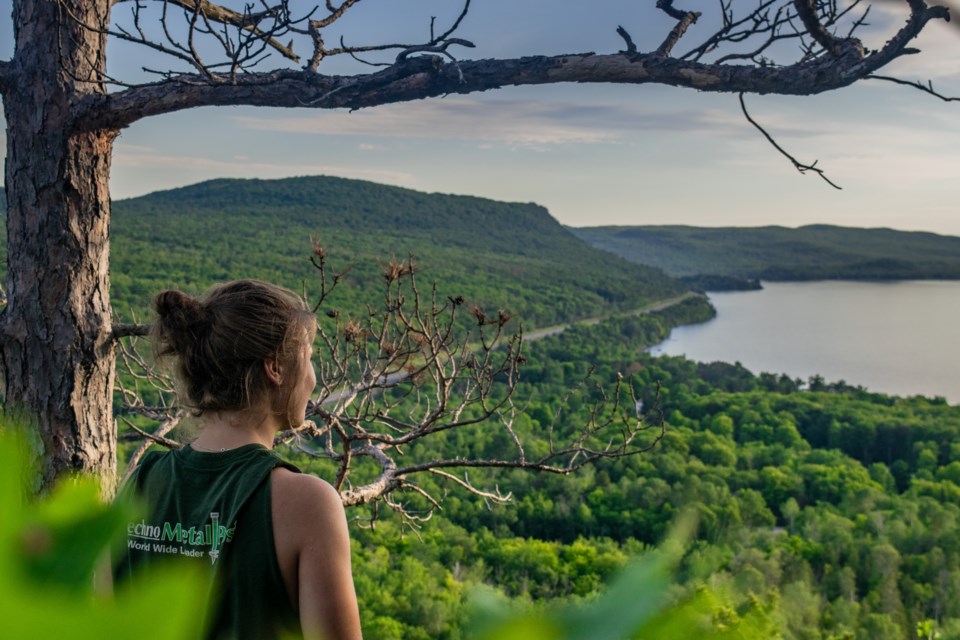 Experience the area's raw beauty and discover Instagram-worthy views on one of the many hiking trails in Sault Ste. Marie.
Embark on Robertson Cliff Trail for dramatic views of Lake Superior and the rolling hills of Algoma country. This family-friendly five-kilometre trek carries you by tumbling waterfalls to a natural lookout 150 metres above lush Boreal Forest.
Travel a further west, and tackle the Harmony Beach Lookout trail. At just over 8 kilometres long, a panoramic view of Havilland Bay waits at the top. After working up a sweat, cool off in the waters at Harmony Beach just steps from the trailhead.
Plan on sticking a little closer to downtown? Take a 15-minute drive to Hiawatha Highlands and hike along the rushing waters of Crystal Falls. Cruise the elevated boardwalk, relax to the sounds of the falls and take in the views from the viewing platforms throughout the trail.
Start planning your next adventure
What can one weekend adventure in Sault Ste. Marie hold? This is just a tiny glimpse into what's waiting for you. From high-powered tours, pristine beaches and world-class trail networks, there's much to be discovered in our own backyards.
Find inspiration for your weekend getaway and start planning your next adventure by visiting Saulttourism.com.