Unfortunately, due to the pandemic, École secondaire Hanmer was unable to celebrate its 50th Anniversary in 2020. The organization committee has been working tirelessly to organize and host the upcoming event and it is almost showtime!
Currently, not all alumni reside in the Greater Sudbury area. Many have moved on to another city, province or even another country. We are pleased and excited to confirm that we will have alumni from all over attending this special event. This list includes, but is not limited to, Nova Scotia, Alberta, Saskatchewan and the USA.
There are still tickets available - gather your friends and reconnect you're your fellow Sabres alumni!
On June 9th and 10th, École secondaire Hanmer will celebrate its 50th Anniversary. Festivities will begin on the Friday evening with an alumni staff dinner at Cousin Vinny's. Following the supper, there will be a wine and cheese at the high school. The evening will be hosted by Stef Paquette and featuring music by Stillwell.
Celebrations on Saturday will kick off with a golf tournament at 9 a.m. at the Monte Vista Golf Club in Val Caron. The golf tournament will be followed by a barbecue and performance by Arquenciel at the school. The evening events will begin at 7 p.m. and feature hors d'oeuvres and a show by Nacho Jam with special guest Dayv Poulin.
If you attended École secondaire Hanmer, please join the celebration and meet up with old friends and faculty and staff.
Tickets ranging from 10$-70$ are now on sale. There is an option to purchase tickets for individual festivities. The variety of tickets options are detailed on the website below.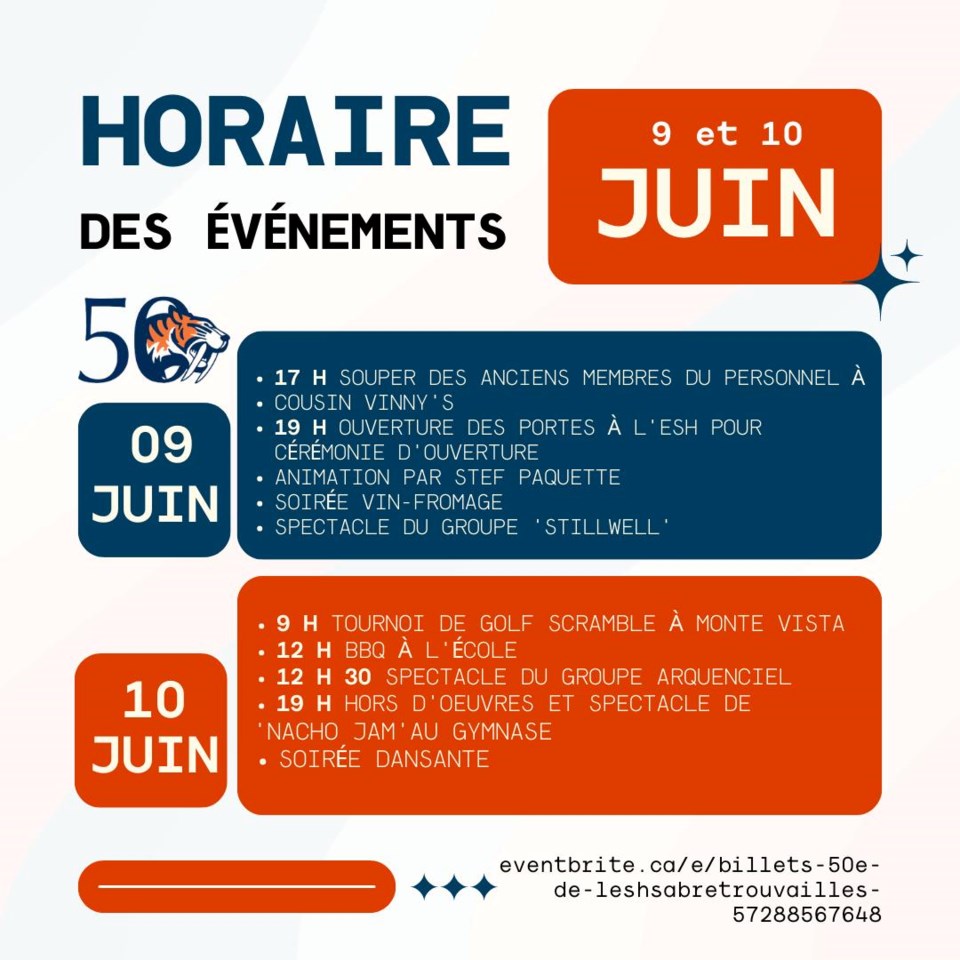 To buy your tickets, click HERE.
For more information, visit the event page on Facebook.
Come on out and join us to celebrate this amazing accomplishment!