Golfers are creatures of habit. Once they find a place they like — whether it's because of the course layout, the staff, or the location — players enjoy familiarity.
On that same token, golfers are also nomadic, which leads them all over to try new courses and find their new favourite track. One of those hidden gems in the greater Sudbury area is Forest Ridge Golf & Country Club.
Nestled in Chelmsford, this 6,217 yard 18-hole course is a welcoming place for golfers of all skill levels. Opened in 1995, Forest Ridge aims to improve their golfing experience every season for their members and the public.
Alice Aupin is the manager of Forest Ridge Golf & Country Club and says that folks often find out about the course through word of mouth from other golfers.
"Forest Ridge is a hidden gem," Aupin said. "People who don't know about it and come out and play it say: 'This is a beautiful course.'"
One of their specialities is their ability to host golf tournaments, and 2023 has been one of their busiest years on record. With plenty of tourneys and mini-tournaments taking place well into October, the tee sheet is quite full.
Forest Ridge hosts three league nights throughout the season, with men's night on Mondays with 140 to 170 players, ladies' night on Wednesdays with around 130 weekly players, and a mixed night on Thursdays with around 50 to 65 couples taking part.
Next July, they're hosting their first ever 2-man tournament, the Belanger Ford 2-Man Scramble. This two-day tournament features a $10,000 purse and champ flights for the top golfers at the event. Forest Ridge reminds golfers to save the date for this event happening July 27 and 28, 2024.
Weather permitting, Aupin hopes the course will remain open into mid-October, but that all depends on mother nature. Even when the course shuts down their 18 holes for the season, Forest Ridge is open every Sunday for their popular breakfast menu.
It's a popular wedding venue as well, with Forest Ridge hosting upwards of 15 weddings every year. Brides and grooms are already planning well in advance and booking weddings into 2026 at the golf course.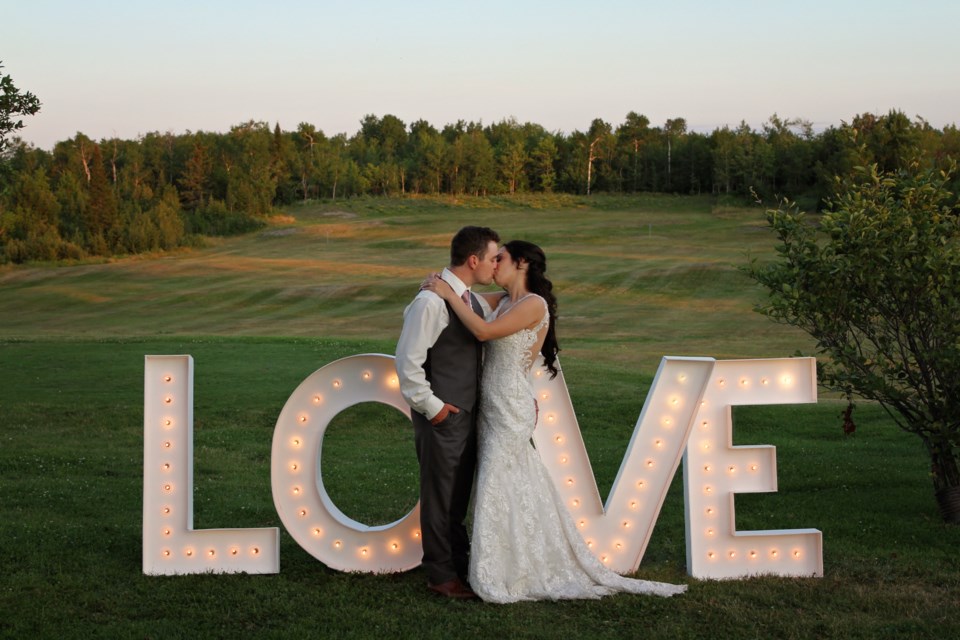 Before the pandemic, interest and participation in the sport of golf was waning, but ever since 2020, there's been a huge resurgence in the popularity of golf. That's evidenced by Forest Ridge's robust tee sheet, ranging from young golfers to senior golfers.
"It brought out a whole bunch of new people to the game of golf," Aupin said. "The game was in decline before COVID. It was mostly seniors that were playing and we didn't have many young ones playing."
Now, there's a wide demographic of golfers on the fairways. Earlier this year, a nine-year-old golfer sunk a hole-in-one on hole number 17 at Forest Ridge Golf & Country Club. Those cherished memories will last a lifetime and go a long way toward cultivating the next generation of golfers.
The best way to experience Forest Ridge Golf & Country Club is to play a round for yourself.
Book a tee time online, or contact the pro shop at 705-855-8558. Forest Ridge is also available for weddings and event booking, and their breakfast menu runs every Sunday throughout the year.