We are very fortunate to live in a city surrounded by so many stunning water features, such as our lakes, wetlands and creeks. The City of Greater Sudbury and property owners can work together to protect the important water system that surrounds us, including making sure our municipal water system and households are using water efficiently.
By developing the Community Energy and Emissions Plan (CEEP) and committing to Net-Zero by 2050, the City of Greater Sudbury is doing its part to ensure that our community and our water are protected for generations to come. Processing water and wastewater at the treatment plants and lift stations (which push water through the underground pipe system) uses the most electricity of any Greater Sudbury municipal operations and although we need to reduce the energy we use, the treatment plants are some of the most critical pieces of infrastructure to ensure that we have clean drinking water and safe waterways.

Therefore, the City does not want to treat water unnecessarily or waste – every drop counts. There is one major way that local households directly impact the energy used by the City's Water and Wastewater Treatment Facilities and it's not what you expect:
---
"Inflow" – this is the addition of stormwater into the sanitary sewer system from illegally connected downspouts, sump pumps, weeping tiles.
---
What property owners can do
Disconnect your downspout
Many homes in Greater Sudbury have downspouts and/or sump pumps illegally connected to the City's sanitary sewer system. This means that safe rainwater is flowing into treatment plants instead of seeping into our soils naturally. This extra inflow of water creates additional pressure on our sanitary sewer system and additional work for the treatment facilities, sometimes causing overflow situations.
It's very easy to determine if you have an illegal connection - simply check where your sump pump and downspouts are discharging. If the pipes lead underground, you could have an illegal connection. While disconnecting your sump pump may require the assistance of a professional, disconnecting your downspouts is relatively simple.
Benefits to disconnecting your downspout:
Keeps clean water out of our Wastewater Treatment Facilities;
Reduces the risk of basement flooding and sewer backup;
Reduces the risk of wastewater spills into the municipal water system;
Keeps clean water out of the sanitary sewer;
Reduces the cost of water treatment; and
Creates the opportunity to install rain barrels or a rain garden.
Install a rain barrel
Installing a rain barrel when you disconnect your downspout adds another level of savings and protection!
Benefits of using a Rain Barrel:
Helps reduce your water bill by using water from the rain barrel to water your garden, your lawn, or even wash your car;
Helps protect your home by redirecting rainwater away from your foundation;
Reduces the stress on our Wastewater Treatment Facilities by reducing the inflow to the sanitary sewer system; and
Provides rainwater to help you grow your best lawn and garden ever! (Plants often prefer rainwater).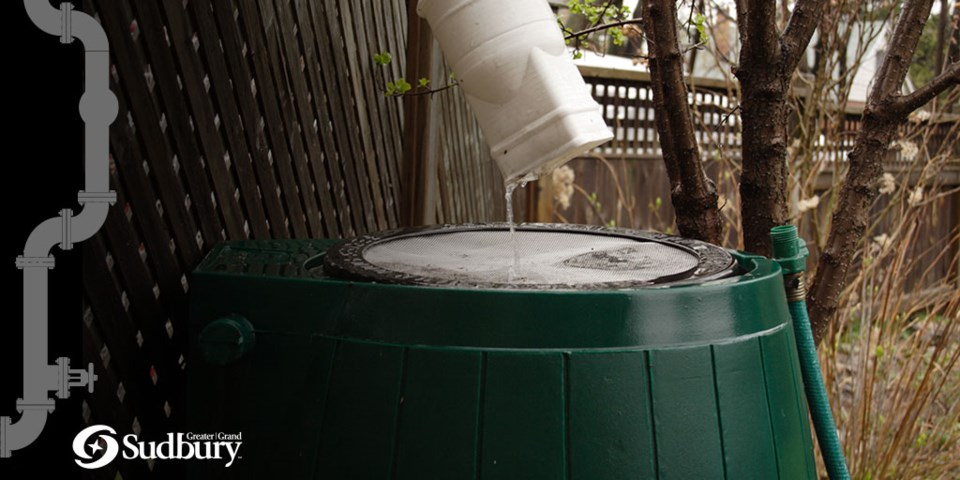 How the City can help you get started
The City of Greater Sudbury has created the Residential Inflow and Infiltration Subsidy Program to help get you started. Property owners can apply for subsidies for items such as downspout extenders, rain barrels, backwater valves, a sump pit/pump and these subsidies include:
$60 subsidy for up to two rain barrels
$10 subsidy for up to four downspout extenders per household.
For more information and eligibility requirements, please go to: https://www.greatersudbury.ca/live/water-and-wastewater-services/basement-flooding-and-preventative-plumbing/how-to-apply-for-riisp/
Fun Facts:
The City of Greater Sudbury has 10 Wastewater Treatment Plants and 21 Water Treatment Facilities in Greater Sudbury,
The City processes 20 million m3 (cubic metres) of water every year. That's almost twice the volume of Lake Ontario!
The City operates and maintains over 1,000 kilometers of watermains for the water system and over 800 km for the sewer system.
The City often offers free group tours of both Wastewater and Water Treatment Facilities, but you can also learn about both processes through these videos: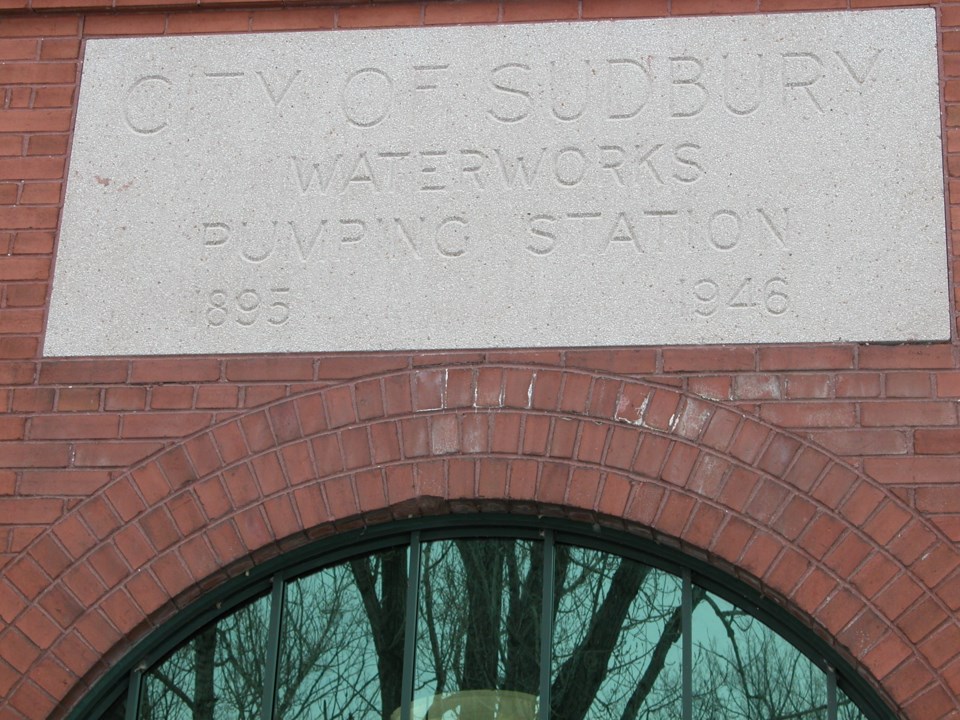 Coming up, our calendar is full with educational social media campaigns and City initiatives.
Check out the City of Greater Sudbury's social media platforms every Wednesday for helpful information from the Water and Wastewater Task Force - #CGSWaterWednesdays.
March 14-20, 2022 is Fix A Leak Week – Pick up a FREE Toilet Tank Leak Test Kit from City of Greater Sudbury Citizen Service Centres and Libraries in early March, along with information on how you can save water and money in your home.