Spring is a welcome time in northern Ontario, after our long and often dark winters. Most folks are eager to get outside, putter in their yards and enjoy the sunshine. One caveat for many during this season of renewal is the arrival of insects once the weather warms up.
But don't be too critical or hasty to shoo away insects and small critters. Many of these creatures are pollinators and play a small but mighty role in maintaining biodiversity.
Helping Pollinators Thrive
Worldwide, bees and native pollinators are experiencing population decline. This is due to habitat loss, pesticide use, climate change and other factors. Yet these pollinators are essential for a healthy ecosystem and our food system.
Many municipalities across Canada are showing support for pollinators by protecting their natural habitat. The City of Greater Sudbury recently updated the Clearing of Yards bylaw to permit residents to allow grass or vegetation on their property to be taller than 20 cm in height until June 1 of each year.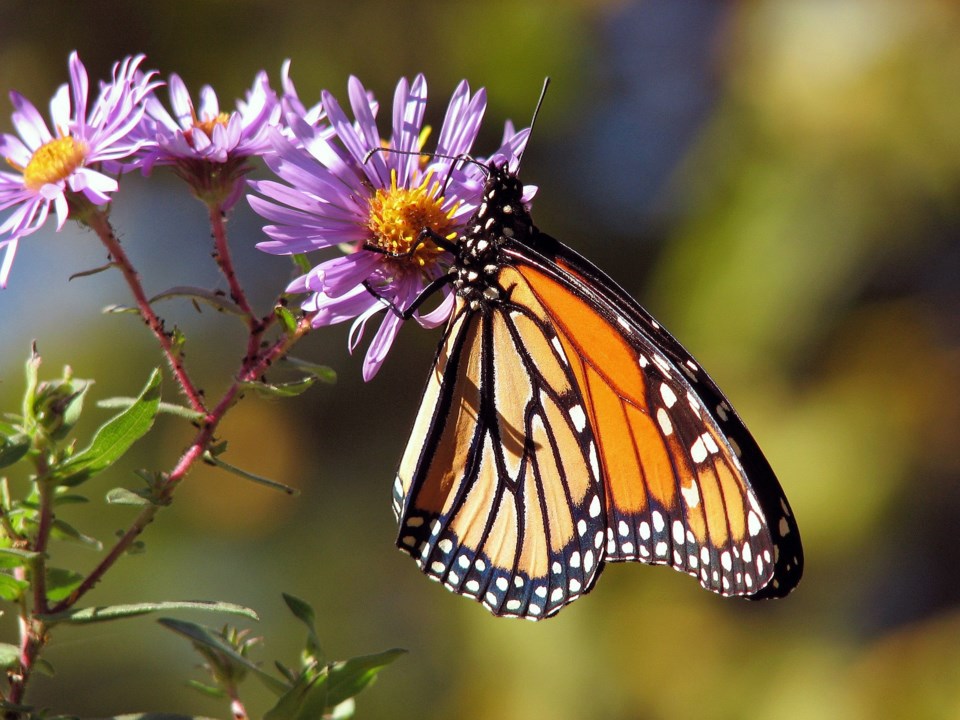 Between June 1 to December 1, residents must maintain grass, weeds or vegetation on their property, so it is no taller than 20 cm in height. Residents aren't prohibited from cutting their lawns earlier than June, but they now have the option to let them grow.
When grass grows a little longer, it allows more time for early spring flowers to bloom and vegetation to grow, which helps early season pollinators.
Allowing flowers to bloom in your lawn serves as a source of nectar and pollen, helping pollinators thrive. Several studies have illustrated that reducing the frequency of mowing to every two- or three-weeks benefits not only bees, but butterflies, grasshoppers, dragonflies and other insects.
If you're inspired to help our native pollinators, you can plant a bee-friendly "flowering lawn" and include white clover; it is not only drought resistant but helps bring more nitrogen to your yard.
Naturalized Areas
A naturalized area is a space in your yard that has been set aside to grow naturally.
There are several creative ways you can provide food and habitat for pollinators. Try these tips for creating your own pollinator garden and making your home a habitat or visit Pollinate Sudbury for more ideas
Of course, once the month of June arrives, the Clearing of Yards bylaw is in effect. As per the bylaw, your yard must be maintained; however, creating a designated space for wildflowers is still permitted.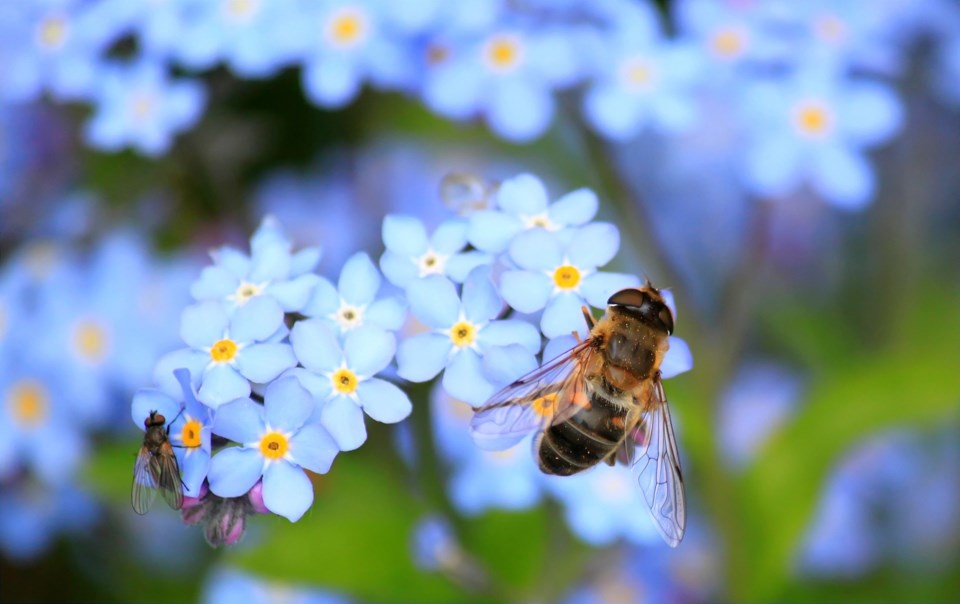 Put Down the Rake
Are you diligent about raking up leaves and grass trimmings? You might instead want to try grass recycling or "grasscycling"— which means leaving your grass clippings on the lawn.
There are many benefits:
Clippings help to grow healthy lawns by decomposing quickly, retaining moisture, and releasing nutrients back into the soil.
It saves money by reducing the need for paper bags, chemical fertilizers and watering.
It saves time by eliminating the need to collect and dispose of clippings.
Finally, grasscycling helps the environment by acting as a natural fertilizer.
Grasscycling tips:
A good rule of thumb to remember is "high and dry"
Mow when grass is dry to avoid clumping
Remove only 1/3 of grass length or 1 inch maximum per mowing
If the grass is overgrown, mow twice, first at a higher blade setting, then a lower setting
Sharpen your mower blades twice a year
If you do choose to rake, be sure to compost your leaf and yard trimmings in a backyard composter or use a paper bag for municipal pick-up.
Electric Lawn Equipment
As the community continues to reduce our greenhouse gas emissions, purchasing electric landscaping equipment is becoming a great alternative.
The City is also replacing small tools with battery-powered versions. So far, these include cut-off saws, chainsaws and drills. Staff are enjoying them as they are fume-free and much lighter to use than a gas or corded tool.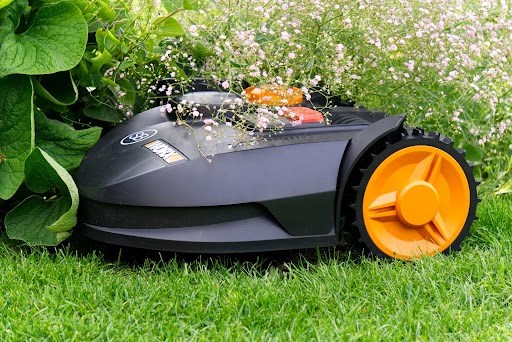 Climate Change Adaptation in Spring Spruce-ups
In the past few decades, our climate has changed in Greater Sudbury. When you consider the hot weather advisories, windstorms and high precipitation, it makes sense to become better prepared, a concept known as climate change resilience or adaptation.
When you are setting up your seasonal landscaping and furniture, consider resilience measures such as rain barrels, shade structures, umbrella holders and rain gardens.
Visit the Climate Risk Institute for more information and links to local weather that continues to be monitored.
A Note About Pesticides
Many residents of Greater Sudbury have expressed concerns about neighbours spraying for insects and mosquitoes. Science North has developed a helpful video; watch it on Twitter, Facebook or Instagram.
Pollinator Photo Contest
Show us your naturalized gardens, dandelions or crocuses with hoverflies or bees, and spring pollinator spaces!
Submit your photo to [email protected] until May 31. On June 1, one photo will be picked at random, and the winner will receive their choice of either a rain barrel or a dog waste digester.
See contest rules and regulations on Facebook.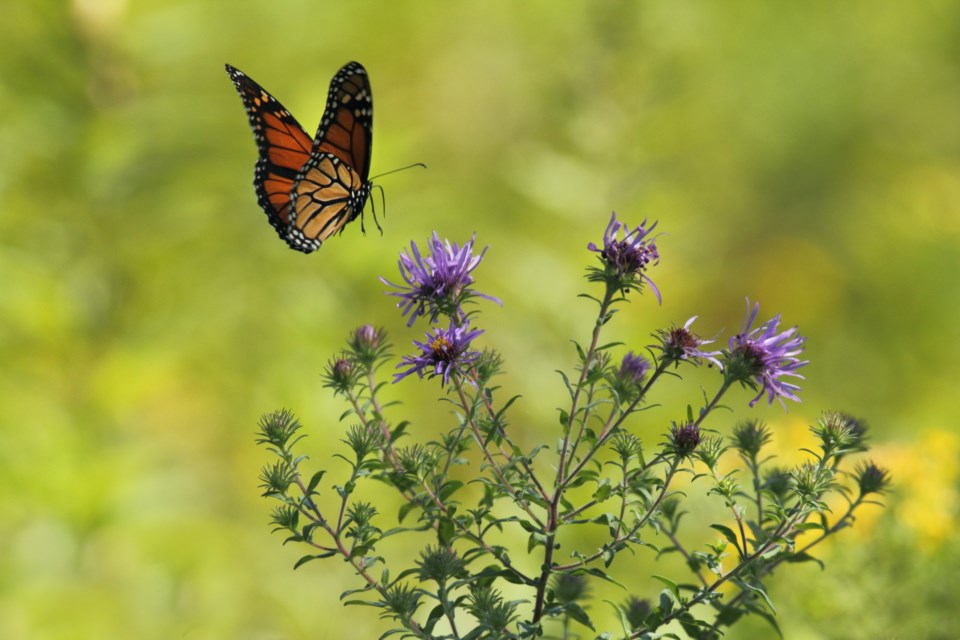 Upcoming Events in Sudbury
BEV In-Depth
Mines to Mobility Conference
Wednesday, May 31 to Thursday, June 1, 2023
Cambrian College of Applied Arts and Technology
2023 Gardeners Day and Spring Plant Sale at the Sudbury Market
Gardeners Day
The Sudbury Market and Sudbury Horticultural Society
Saturday, May 27
Science North
Northern Ontario Youth Climate Action Summit
Presented by: Science North, in partnership with Roots and Shoots and inspired by The Wild Center
Details soon on https://www.sciencenorth.ca/events
Check out the City's environmental events online calendar for upcoming events.
If you have a project you would like the City to highlight, contact Jennifer Babin-Fenske at [email protected]. You can also follow EarthCare Sudbury on Facebook.