Earth Month is a great time to improve your immediate environment and get a little bit creative.
Try creating a welcoming habitat for wildlife in your own space. Whether you have a modestly sized backyard, a large acreage or a balcony, you can help attract songbirds, butterflies, pollinators and other beneficial critters that enhance your outdoor experience and help protect the natural environment.
SIMPLE GARDENING TIPS
Did you know that your garden can function as a great source of both food and shelter?
Gardening experts often think about continuous bloom. It's a way to plan (and plant) your garden to ensure there are colourful blooms to enjoy every month, from May to October. Picking flowers that bloom at different times also means there is food available for pollinators throughout the spring and summer.
Many pollinators choose specific colours and shapes, so try to have a variety of different plants in your garden. Hover flies, for example, are excellent pollinators and like various types of asters and small-flowered herbs. Ruby-throated hummingbirds prefer red or orange tubular-shaped flowers and will often visit bee balm (spectacular colour and fragrant leaves), honeysuckle and jewelweed.
Try planting milkweed—there's more on that below regarding its importance to monarch butterflies. Of course, make sure to plant only the non-invasive species on your property. Fall is the best time to plant milkweed and, for those interested, the Greater Sudbury Pollinator Project has compiled some excellent resources to help you get started.
WELCOME POLLINATORS
Bird and Bee Baths
When planning out your garden, include a few protruding sticks or rocks to allow pollinators a place to land and drink water. Make sure to maintain any water structure on your property daily to prevent mosquitos from laying their eggs. Learn how to create a bee bath here.
Bee Hotels
Our native pollinators include solitary bees that will use a homemade bee hotel to overwinter their eggs. Here are some tips for creating and maintaining a bee hotel.
Attracting our Bird Friends
Remember to take down any bird feeders you have on your property in the spring, to avoid attracting bears.
In the spring there is a lot you can do to attract songbirds to your yard, including planting specific shrubs and perennials such as black-eyed Susans, native sunflowers, switchgrass and dogwood.
If you are hoping to attract hummingbirds, this list from Bird Watching HQ includes recommendations for 21 different types of flowers you can plant that are native to Ontario.
You can also watch the live migration of ruby-throated hummingbirds online each spring.
Butterflies
Milkweed acts as a host plant for the caterpillar stage in a monarch butterfly's life cycle. Rural land development and intensive agricultural practices have led to a loss of the plant in the areas where monarch butterflies traditionally breed, which is contributing to their smaller numbers.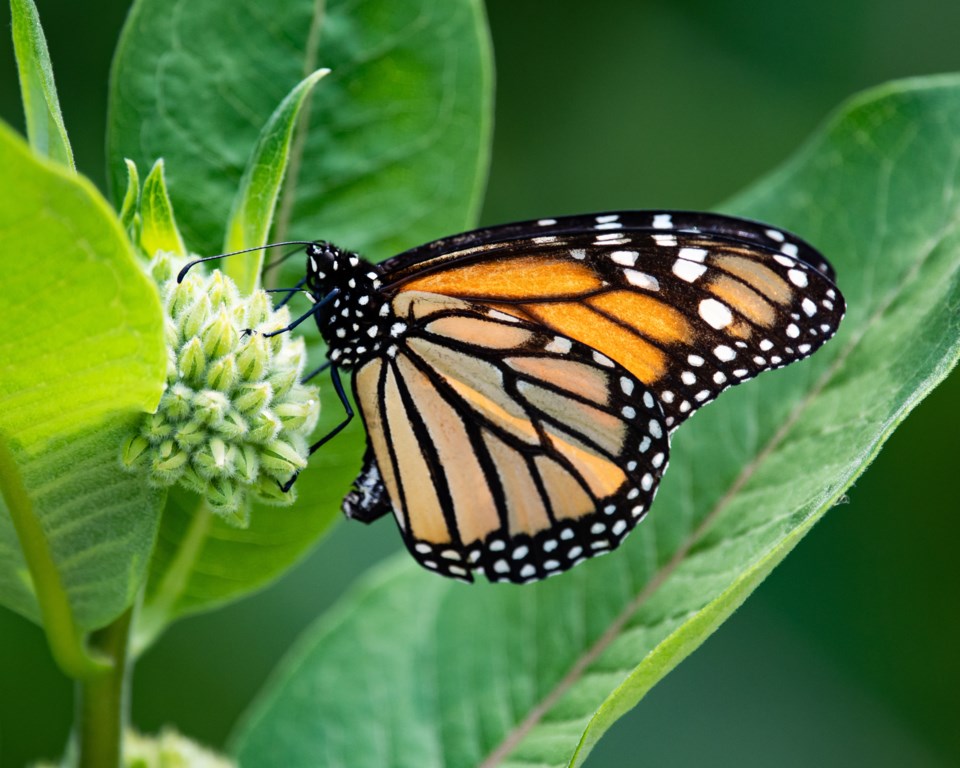 You can help rebuild the dwindling population of monarch butterflies by simply planting non-invasive milkweed in your garden. Try butterfly milkweed (bright orange) or swamp milkweed (pink), which don't spread by underground runners like the common milkweed.
GET BACK OUTDOORS
Spring is also a great time to get outside and explore and to shake off, at long last, the cabin fever of winter.
There's no need to wait for the last of the snow to melt to visit our local parks and green spaces. You might even be ready to do some more adventurous exploring. For inspiration, check out this list of the 10 best hiking trails near Sudbury from Explore Magazine - just remember to dress for the weather.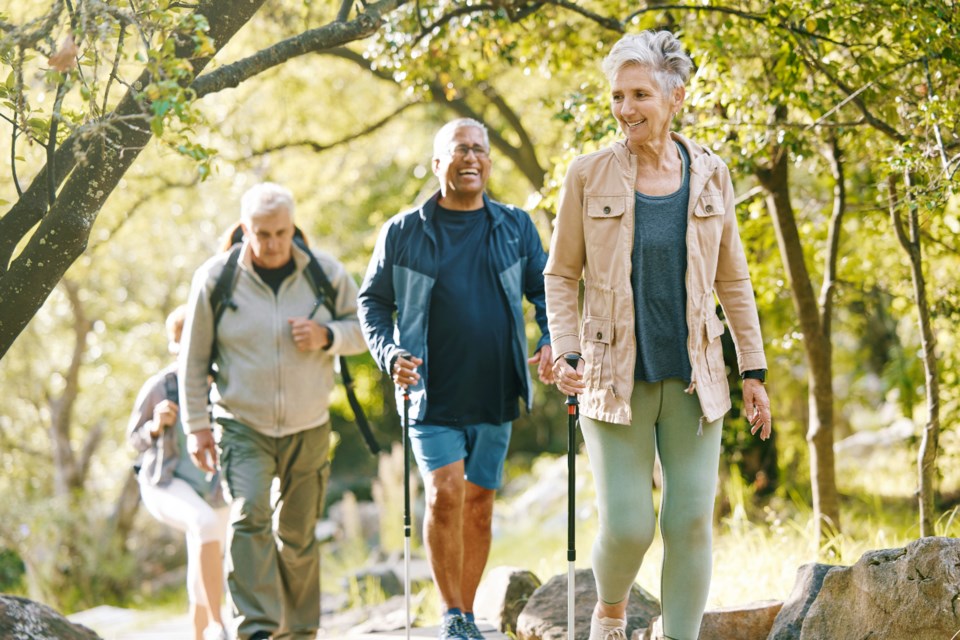 SHORELINES
If your property includes a shoreline, you have an even more important job to do to help protect our water resources. Visit the City's lake water quality program webpage for tips on healthy shoreline living.
REMINDERS FOR PET OWNERS
Managing pet waste is essential for the health of the environment. If you walk your pets, be sure to keep them on a leash and pick up their waste. Please bring your pet waste bag home or place into a garbage container instead of leaving it on the side of the trail. These bags get into our forests and waterways and cause choking hazards for animals, introduce plastics into the soil and water, and clog our stormwater system.
For your backyard, the City has a rebate to purchase a dog waste digester and manage your dog waste right at home. They provide a rebate of up to $50 per household.
Be aware that some people are out enjoying nature and birdwatching, so keep your dogs on a leash while walking on public trails. The City now has three off-leash dog parks where you can allow your dog to run free.
CLIMATE JUSTICE CORNER AT THE LIBRARY
Coalition for a Liveable Sudbury and Greater Sudbury Public Library are collaborating on the creation of a Climate Justice Corner at the Main Branch of the library.
Come visit it this Earth Month! You can get informed, connected and find support to take action on the climate emergency. Whether you're looking to shrink your carbon footprint, get involved in community climate resiliency efforts or broaden your understanding of environmental issues, this will be your go-to spot.
Come celebrate the official opening on Earth Day, Saturday, April 22, from1:30 to 3:30 p.m. with readings, music, art and Earth Day activities for all ages.
Whether big or small, remember that every step can help care for the earth.
Learn more about the City's commitment to help the community achieve its net-zero goal by 2050.
UPCOMING EARTH MONTH EVENTS
Exciting events for Earth Month include:
Check out the City's environmental events online calendar for upcoming events.
If you have a project you would like the City to highlight, contact Jennifer Babin-Fenske at [email protected].
You can also follow EarthCare Sudbury on Facebook.