You've heard about Pilates – the mind-body practice that builds core strength through precise movement and breathing techniques. And if you're from the Sudbury area, you also know that Moetus Health is dedicated to offering their clients the area's finest Pilates training for all levels of ability.
Moetus Health brings Pilates Expertise to a New Generation of Instructors
As a Fletcher Pilates Studio, Moetus Health offers Pilates Matwork and Reformer Pilates classes led by skilled instructors. Now, they are taking this commitment even further, with an exclusive training opportunity led by Nationally Certified Pilates Teacher Jacqueline Ethier from March 24-26.
"We have seven instructors with varied backgrounds who are registered and taking the training," says Moetus Health owner Jenine Saunders. "Jacqueline Ethier from Pilates Space in Ottawa will be instructing the training. Jacqueline studied under Ron Fletcher, who studied under Joe and Clara Pilates."
Jacqueline Ethier is an International Faculty Member of the Fletcher Pilates Program of Study and holds the title of Fletcher Pilates Professional Teacher. Her studio, Pilates Space, grew from a small basement space in 2002 to being named Best Pilates Studio in the 2020 Ottawa Health and Wellness Expo for Leadership in Health.
Jacqueline had the honour of studying with first-generation teacher Ron Fletcher for nearly a decade. The experience had a profound effect on her teaching, and Ron gave her the distinction of disseminator of his work.
Fletcher's approach to the Pilates method incorporated elements of movement and dance into the equipment-centric structure of Joseph Pilates' original creation. Fletcher was the first to "take the Pilates work vertical" and the development of his now-trademarked Floorwork and Towelwork were considered to be crucial to the widespread popularity of the Pilates Movement.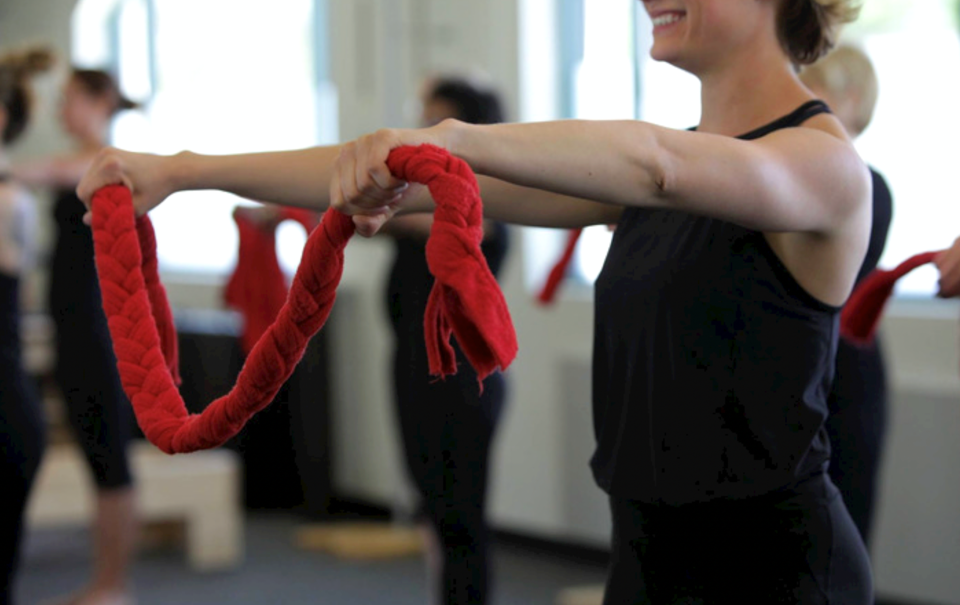 The Fletcher name remains a pinnacle of Pilates training and practice. "We have been a Fletcher Pilates provider since 2017 and prior to the pandemic, we hosted numerous teaching training courses with Jacqueline Ethier," says Saunders.
The upcoming teacher training sessions will take place from March 24 to 26, and there are exclusive opportunities for the public to take part in Barre & Towelwork and Floor & Towelwork workshops, both led by Jacqueline Ethier.
Space is limited and participants can register online, call 705-674-1877 or stop by the MOETUS HEALTH studios in the Four Corners on Long Lake Road at Paris Street in Sudbury to learn more.