Due in large part to its science programs and environmental consciousness, student enrollment is thriving at École Secondaire Macdonald-Cartier (ESMC).
Often, it is believed that the mining sector is a nuisance, a polluter and unclean. It is, in fact, quite the opposite. Mining is essential for almost all the products and technologies that our society consumes.
However, it is true that the environmental footprint of mining can be considerable, which is why it is extremely important to ensure a skilled and environmentally conscious workforce.
In many ways, innovation and social responsibility is what matters. Students participating in ESMC's Specialist High Skills Major (SHSM) in Mining Studies will be exposed to the environmental impact of mining production. Moreover, students will have the opportunity to discover the means that exist to mitigate the negative impact of mining on the environment and discover some promising innovations that are currently being developed.
The environmental impact in mining is not only relevant to environmentalists, but for many different trades. For example, ventilation specialists have made innovative improvements to the quality of the air flowing into and out of mines as well as the quality of materials used for ventilation ducts using more efficient energy fans. Biologists have studied and developed plant cultures with the virtues of cleaning wastewater by metabolizing certain molecules.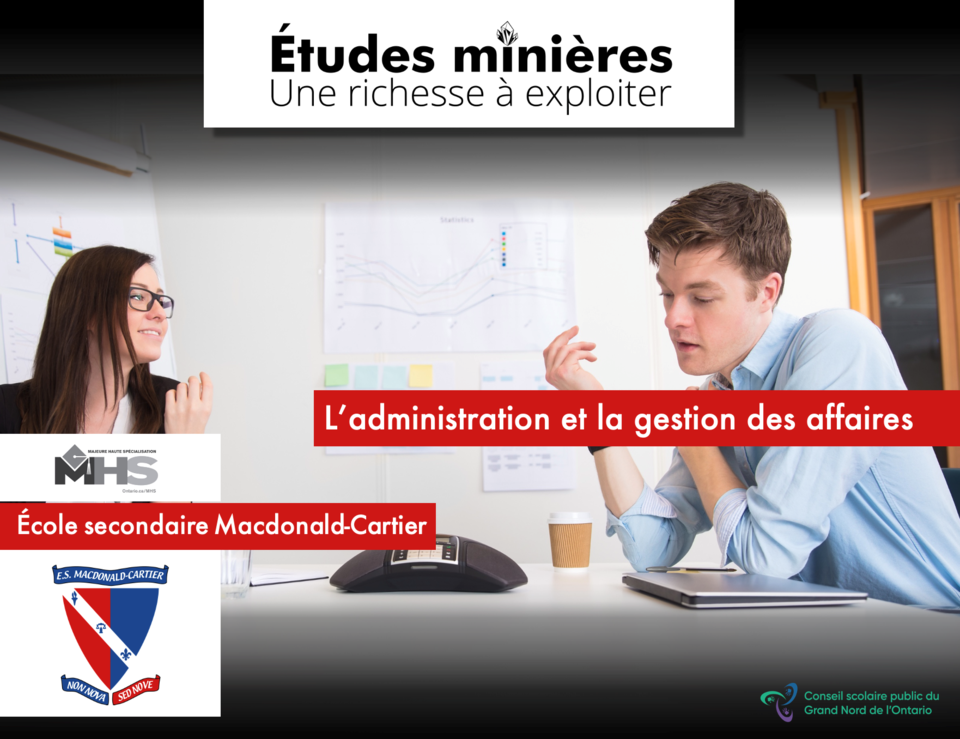 Whether they are technicians, engineers, technologists or scientists working to reduce the footprint of the sector, ESMC recognizes that a holistic approach to the environmental impact of mining is required. This approach allows all students to consider, in their own way, how they too can contribute to the reduction of the environmental footprint of mines. This noble goal must be achieved through teamwork and collaboration, one of the strengths of the school's educational program.
ESMC would like to invite all students who have to choose a high school next year to visit the school's facilities via a virtual tour available on its website .
Ronald Poulin, mining studies program coordinator and student academic counselor says that interest is growing and encourages early registrations. Prospective students and their parents can contact the school directly to find out how to begin exploring careers in the mining industry or to become a part of ESMC's growing family.
Ready to get started? Call (705) 566-7660 or send an email to: [email protected].