Our bodies are of one structure with many different postures yet each day, Canadian adults spend approximately 10 hours of their waking time sedentary. This includes: sitting at a desk, sitting on the couch, sitting in the vehicle driving to work, and sitting at meal time. Although sitting is a necessity, it's also detrimental.
The majority of sedentary habits result in:
poor posture,
weak core,
neck pain,
low back pain,
pelvic dysfunction,
poor breathing patterns,
and digestive issues.. just to name a few.
The good news is, the consequences of sitting poorly can be easily corrected with the appropriate education on functional and static movement patterns. The result is "Active sitting", where sitting actually becomes a form of movement!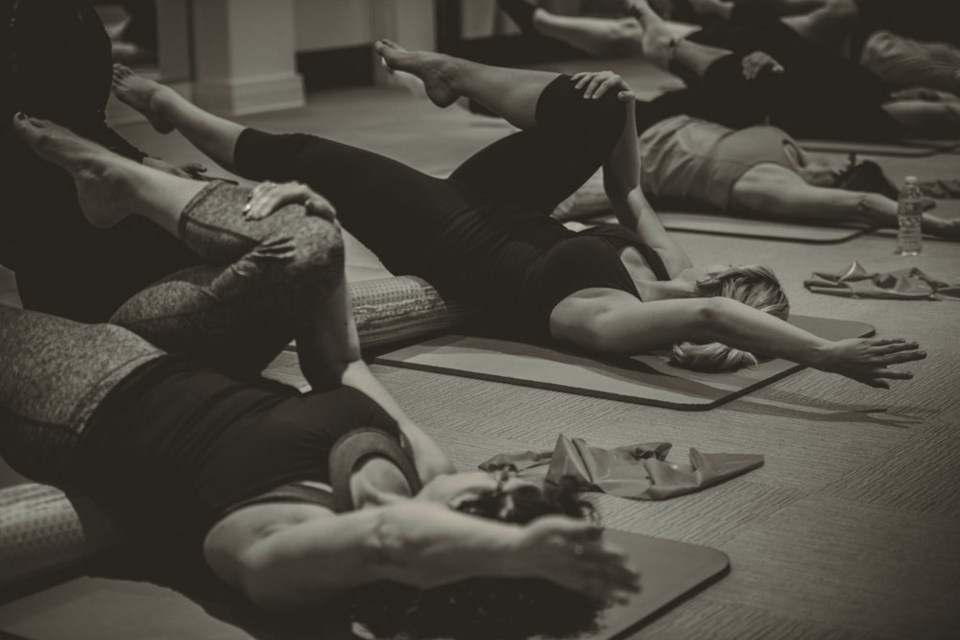 Movement is Medicine
For Jenine Saunders, Somatic Therapist, BSc. Physiotherapy and owner of Moetus Health in Sudbury, these words mark the first step on a patients' journey to improved well-being. "This is where we have to honour the body in its complexity," Saunders explains, adding "Movement and exercise are not synonymous."
Movement represents actions that stimulate the body's integrated network of systems: Cardiovascular, nervous, respiratory, endocrine, musculoskeletal, and digestive.
Moetus Health helps people discover how to move their bodies the way they were designed: Primally.
"Bodies thrive with dynamic movement practices," says Saunders. "Pilates is an example of a brilliant practice that incorporates resistance training, meditation and yoga." Qigong, Suspension Yoga, Restorative Yoga, and Interval Training are all different practices that focus on educating people on how to move again".
Patients and class participants of Moetus Health enjoy a range of practices and programs that heal the body, and strengthen the spirit. Twelve seniored instructors lead a total of 38 movement classes for infants, children, and adults. "Movement classes are offered collectively. Coming in September, Moetus Health will be expanding and relocating in their new space at Unit 12, 2037 Long Lake Road.
Saunders invites everyone to visit the new clinic and discover the healing benefits of movement in an inclusive, inviting setting. "We provide a space where people are welcome to congregate as a community. We bring like-minded people together to support themselves. It works! We've been in business since 2010, but now it's time to expand what we've created."
Contact the team at Moetus Health at 705-674-1877 or via email at hello@moetushealth.com. Visit them online here.