Tenaris is one of Sault Ste. Marie's top employers. Experts in their field, they are known for their welcoming culture and diverse work environment. The company is currently hiring, looking for top-quality, local candidates.
Tenaris produces steel pipes, both seamless and welded, for the energy sector. They are a leading supplier of tubes and related services for the world's energy industry, as well as other industrial applications.
One of the company's biggest success stories to date is its Global Trainee (GT) program, which is celebrating its 20th year in 2023.
The GT program
This two-year program is truly remarkable. Trainees get to experience two different assignments beginning with an online training pathway in year one, work in an area such as operations, quality or supply chain and in year two, move to another area of the company. In year two, trainees participate in the Tenaris University Induction Camp (TUIC). This takes place in Argentina, where they get to meet other global trainees from around the world.
Trainees receive continuous feedback. Goals are set for each assignment and supervisors work with the trainees to support their development.
They also get experience working in the Tenaris mills, to get to know the business better.
To date, the GT program has trained over 4,800 young professionals worldwide, many of whom have gone on to leadership positions within the company.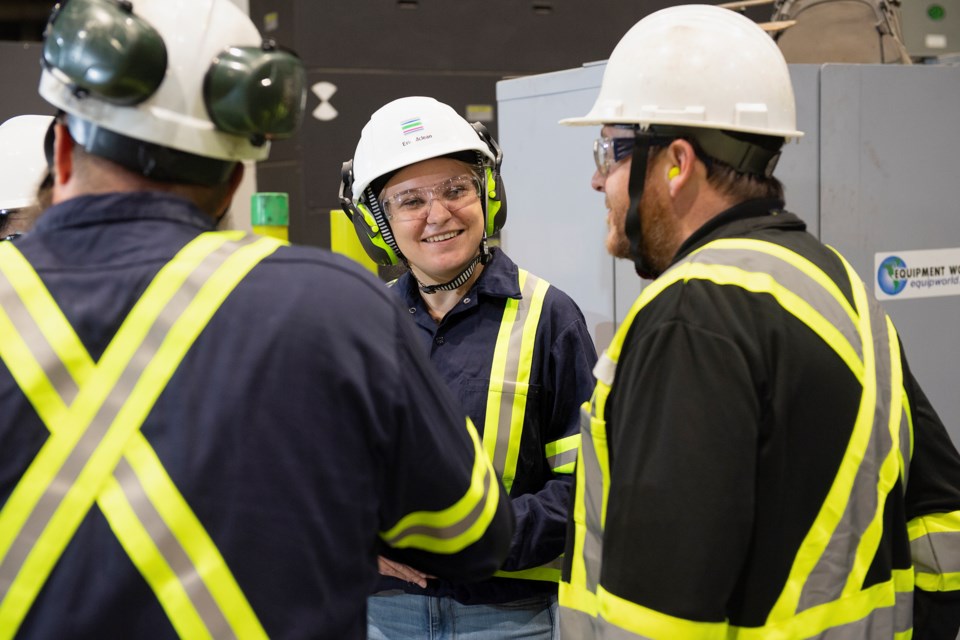 Success story: Erin McLean
Erin is a current Global Trainee and a former summer student. She first worked with the company for two summers, in 2021 and 2022.
When she interviewed for the position of summer student, she found the leaders who interviewed her—in both human resources and the quality department—to be kind and welcoming.
She was excited to learn about the company and the great work that it does. Despite growing up in the Sault, she admits she hadn't known much about Tenaris. That first summer she learned so much, including what the GT program was all about.
She did a lot of data analysis then, working with pipe threaders as well as automation. In her second summer she worked in the quality department again, but also got the opportunity to work in operations.
Erin was adamant about joining the GT program. During her second summer, she was offered a GT role in the quality department. She is now a global trainee and has been working as a Verification and Control Analyst since May 2023.
"My favourite thing about Tenaris is the opportunity to develop. There are so many opportunities to grow, both in the company and personally. I love to travel, and I am excited! I'm really looking forward to embarking on the TUIC this year," she says.
During second summer she reached out to the operations department on her own. This taught her how to communicate a plan, while keeping health, safety an environment (HSE) and project organization in mind, she says.
Now she is developing her skills in a new way. Erin is currently working on one project in the hot rolling mill in mandrel repair; some of the people she works with are newer to the environment. "I'm actually working with people I've worked with in other roles, so I've been developing a new way of approaching employees and learning how they work in a different environment," she says. "I'm still learning how to do that, but I'm so glad to be given the opportunity."
She sings the praises of the GT program. "The company has so many resources to develop your skills. They want to know your opinions and hear what you have to say. A fresh set of eyes is always valued," she says. "I feel like Tenaris is moving in the right direction in Canada, while always maintaining their roots as a global company. They're looking at local talent and wanting younger generations to come in and share their perspective."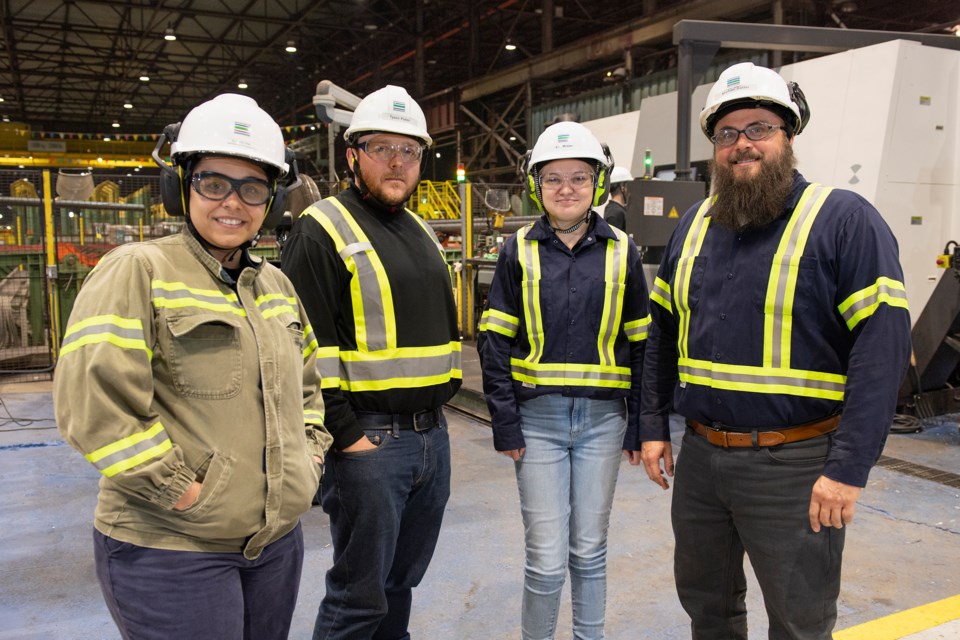 Apply to become a GT
For current positions, Tenaris is looking for recent graduates in engineering with less than 4 years' experience in Mechanical, Electrical, Industrial, Chemical, Material or Mechatronics engineering.
"Education and learning are fundamental to Tenaris, and our GT rotational program offers young professionals the opportunity, and flexibility, to explore different roles and segments of the company as they define their area of interest more long-term," says Angela Cruickshank, Human Resources Senior Director. "We have multiple openings for positions right here in Sault Ste. Marie. We know there is local talent and are always looking for new professionals to join our team."
Apply and find out more:
Professional and technical opportunities
Local candidates who are interested in working at Tenaris' Sault Ste. Marie location can review the list of current opportunities and are invited to apply.
Learn more about this innovative company at Tenaris.com. You can also follow their local Facebook page.