With spring just around the corner, homeowners may need to pay special attention to any leaks or pools of water in their basement.
That's the advice from Bonnie Dittrich of Benji Dittrich Construction in Sudbury, Ontario.
"Maintenance is the ticket," Dittrich said.
Moisture, wet walls, tiny cracks in the foundation. These are all small inconveniences that homeowners may be tempted to delay. But that only leads to bigger headaches – and bills – down the road.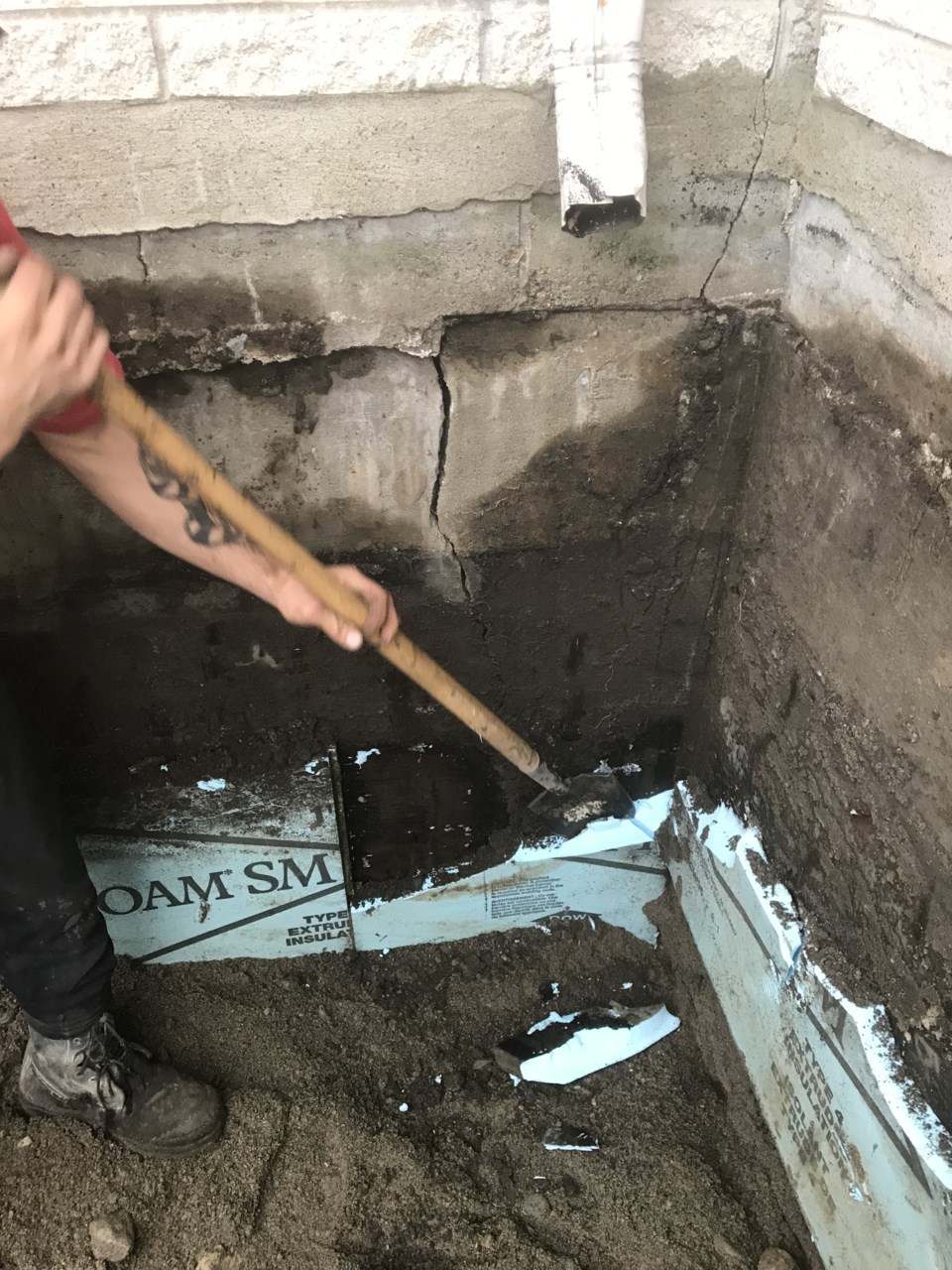 "Sometimes people don't really truly understand the maintenance required and when that maintenance isn't done over a period of time, like within a decade or two, you can end up with an entire house with its structure basically damaged."
Homeowners could be out $40-60,000 if they let small cracks or puddles escalate into larger problems, she estimates.
Dittrich said her company provides the services needed to repair walls and foundations once the damage has occurred – Benji Dittrich Construction has been providing basement waterproofing solutions and foundation repair for nearly two decades – but she said it's more cost-effective for homeowners to fix the problem before it requires the big fix.
And she's offering a few tips to see homeowners through the spring.
"Downspouts and eavestroughs need to be monitored and maintained regularly," Dittrich says. "Repair cracks in pipes, maintain gutters and always have an extension on the downspout moving the water away from the house."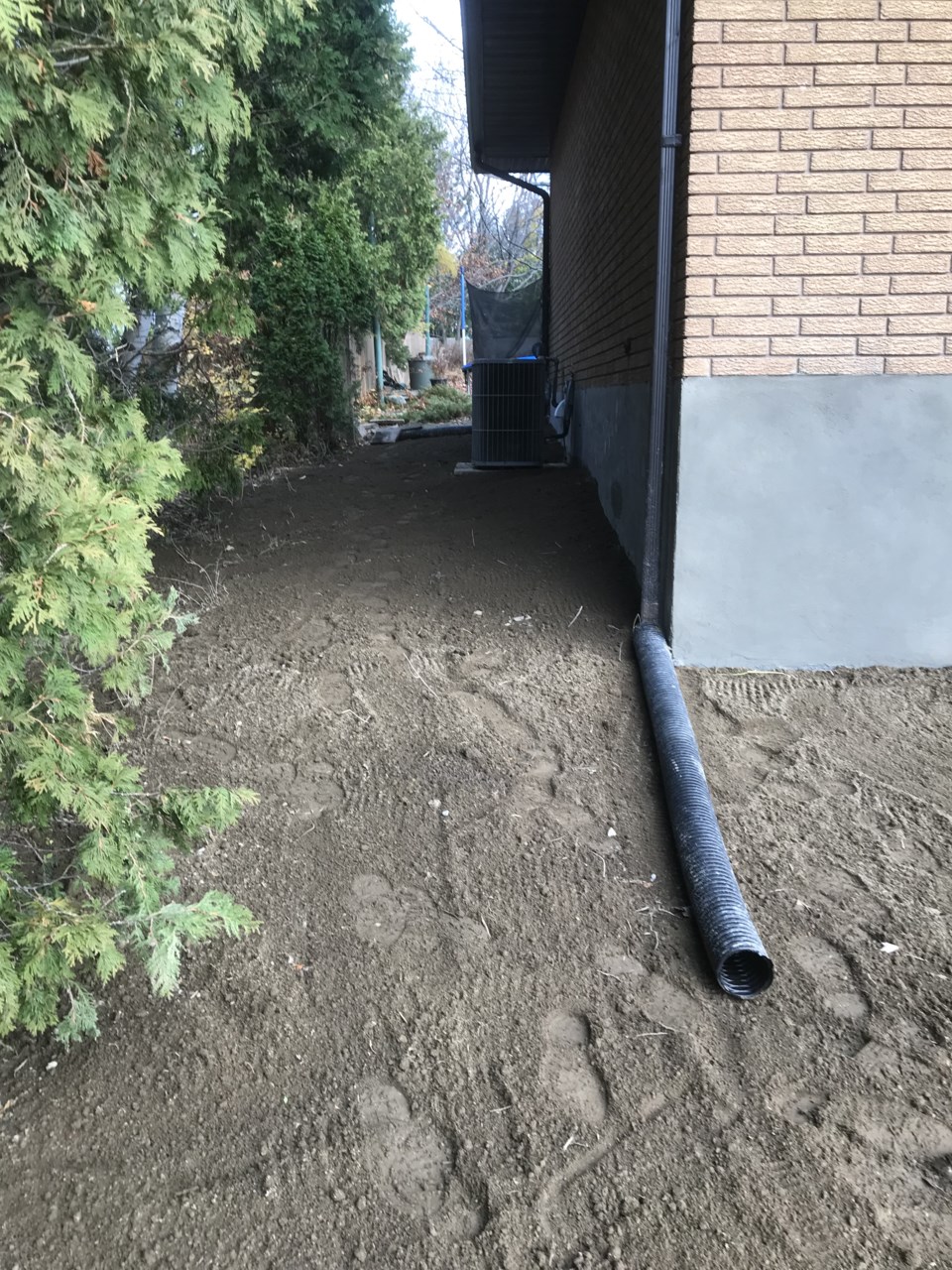 "Grading around the perimeter of your home is required and should always be maintained – a slope of 1 inch for every foot is recommended."
And if the homeowner does suspect a crack in the foundation is causing the leak in their basement, Benji Dittrich Construction is Sudbury-based, easy to get a hold of, and fully warranties their work.
"Our experience in the wet basement and foundation repair business is vast." Dittrich said. "We have worked on a variety of foundation issues over the years and our experience gives us the knowledge to solve even the trickiest foundation issues."
So if you're noticing moisture in the basement, don't wait, Dittrich said.
"Waiting leads to eventual foundation failure, which could be devastating."
Proactive maintenance for the homeowner
The first step for a homeowner in keeping basements dry, Dittrich suggests, is to make sure downspouts are in proper order.
"Downspouts probably cause 80 per cent of the issues that we see," she said, adding that a brief visual inspection sometimes isn't enough.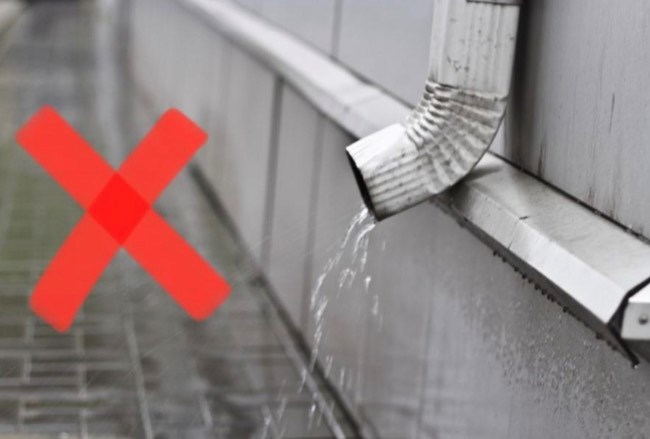 "What happens is with downspouts, people look at them and think they're good, they're functioning," she said. "But in reality, there's cracks in the pipe, there's a seam running along the back."
"Often water backs up, ice gets in there, and often that seam pops when it's frozen."
That leads to water dripping down the back of the downspout, unseen by the homeowner, pooling into the corner of the house.
Sudbury's freeze-thaw cycle adds even more complications, as water can pool up in the downspouts on top of yet-to-thaw chunks of ice.
"That can happen for 10-15 years, and you don't know," she said. "And then you've just ended up destroying the corner of that house."
But Dittrich also says that even when a homeowner does see that gut-wrenching pool of water forming in their basement, all is not lost. In fact, Dittrich said they pride themselves on being able to provide solutions for any wet basement issue.
"No two wet basement issues are alike," she said. "Each foundation problem is unique in its nature and its remedy requires a specific design."
"We will figure out what is causing the foundation problem and fix the problem and not just band-aid it until another day. Because when we fix the issue, we feel confident, offering warranties on our work."
Tips for keeping basements dry this season:
Ensure proper drainage. Make sure that the soil around your home slopes away from the foundation – 1 inch per foot grading is optimum – to prevent water from pooling around the basement.

Keep gutters clean and downspouts properly functioning to divert water away from the house.

Seal foundation cracks: Inspect your exterior foundation walls for cracks or gaps and repair them. This can help prevent water from seeping through the cracks that may cause more damage down the road.
If moisture persists, or if you suspect your foundation may be cracking, don't hesitate to call Benji Dittrich Construction at 705-929-7652.
You can also visit their website at benjidittrichconstruction.com.