Celebrating its one-year anniversary this month, Unreserved has provided a niche to the real estate industry — a transparent, online call auction company.
Like his previous companies, Edealer and Eblock, Canada's largest digital car auction which had an Initial Public Offering (IPO) in November at over one billion dollars, Unreserved CEO, Ryan O'Connor is no stranger to the digital auction world.
"The idea came to me a few years ago," says O'Connor, "while auctioning cars, we considered the need for this to crossover into real estate."
"I don't come from a real estate background but I got to look at it with fresh eyes and see some fundamental problems with the process. Just because something has always been done a certain way doesn't mean it's right," adds O'Connor, "If selling homes was suddenly brand new to the world, how would it be? I could tell you it would not be the way it is today."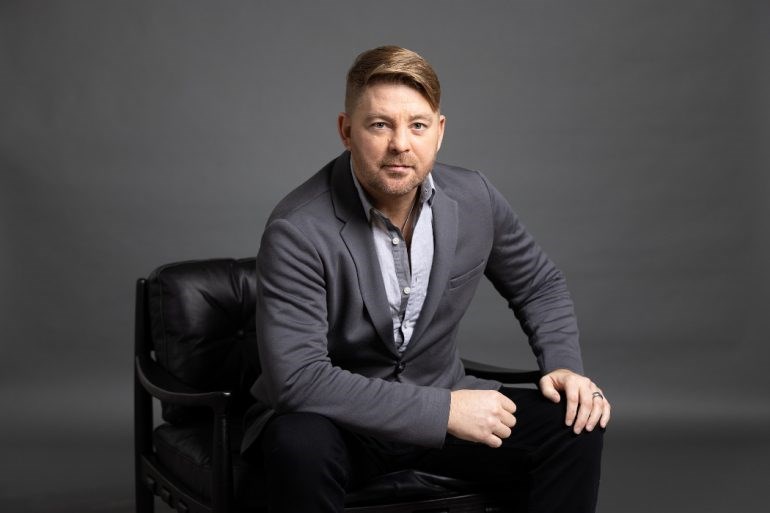 With traditional sales, albeit with some initial interest, many homes could remain on the market for months before dropping the listing price in order to up the chance of a sale. When COVID hit, however, the market went crazy.
"There was a massive lack of transparency across Canada and people demanded reform or change," adds O'Connor, "A transparent auction would therefore solve the biggest problem flagging the industry. So we went all in on developing the [Unreserved] platform."
In order to prove their concept to potential sellers, O'Connor and his team started by purchasing properties themselves to auction off. "It was a huge success. Our first year will finish with 270 properties sold," says O'Connor.
How does Unreserved Evolve Away From Traditional Real Estate?
"From a seller's perspective, we gave price guarantees. We still offer them. It's a huge add-on for value," says O'Connor, "Let's say we guarantee $500,000. You're guaranteed at least this amount before the auction even begins."
This is only the beginning of how Unreserved is changing the game for sellers and buyers across Canada. "We only charge sellers a 1% seller's fee. With that fee, we get the house up on MLS, do the staging, the marketing, and everything. While we do list your home, it's the seller's option to invite buyer agents for a 2% commission."
How Does Unreserved Benefit Buyers?
For buyers, "from experience, if you have one house and 100 different inspectors, you're going to get 100 different reports. There's that human element," says O'Connor.

"When you look at a house on Unreserved, it's stationary. We automatically do a preinspection and then stand behind the property with a warranty. That's a huge benefit for buyers." Buyers can also bring their own inspections prior to the auction.
We are currently operating 100% for free
"We're still only charging the 1% plus 2%, but we're giving 3% back to buyers. In many cases, this will actually buy down a mortgage rate to 0% from 3%. This is the biggest promotion we've ever done as a company and we're really excited to offer this to buyers," says O'Connor, "It could essentially shave a couple of years off a mortgage or take it in cashback."
As we pivot to more of a buyer's market, transparency in bidding isn't much of an issue as it was even months ago. "We make sure with all the offers coming in that everyone is in agreement to the same terms and conditions prior to making a bid. It makes it fair for all buyers. This protects a Seller from an agent coming back with two offers, a lower one and a high one, and then suggesting the higher one without telling you there were conditions attached to it that aren't there on the slightly lower offer."
The Unreserved platform has signed up over a billion dollars worth of preapproved buyers in the last 12 months, showing the amount of buyer interest and the need for something transparent.
"Both Sellers and Buyers have been overwhelming positive. Everything that hits the platform sells, yet some still question whether they're getting the best offer possible," says O'Connor, "We had a recent property in Ottawa where the Seller had a reserve to not take anything less than $850,000 and it pulled $830,000 in the auction. So the Seller fired us. They eventually ended up selling for $740,000. We can't make everyone happy, but that was really validating for us."
Continues O'Connor, "Many will list with an agent because they can say they think it's worth more and list the property higher. But what that property ends up selling for at the end of the day, our numbers are bang on. Our data analyst team continues to grow and perfect that skill. The truth is in the numbers and our numbers don't lie. Especially in this new Buyer's market, that's become really important."
Sign up now to find out more about how you can receive 0% interest or 3% cash back on the purchase of your property on Unreserved.