The streaming charts are heating up with a mix of old favourites and new releases, according to Netflix. Murder-mystery series You has returned with a vengeance, while romantic comedies and reality dating shows are dominating the English lists. Non-English lists, meanwhile, showcase a range of international hits, from Korean competition shows to Oscar-nominated German films.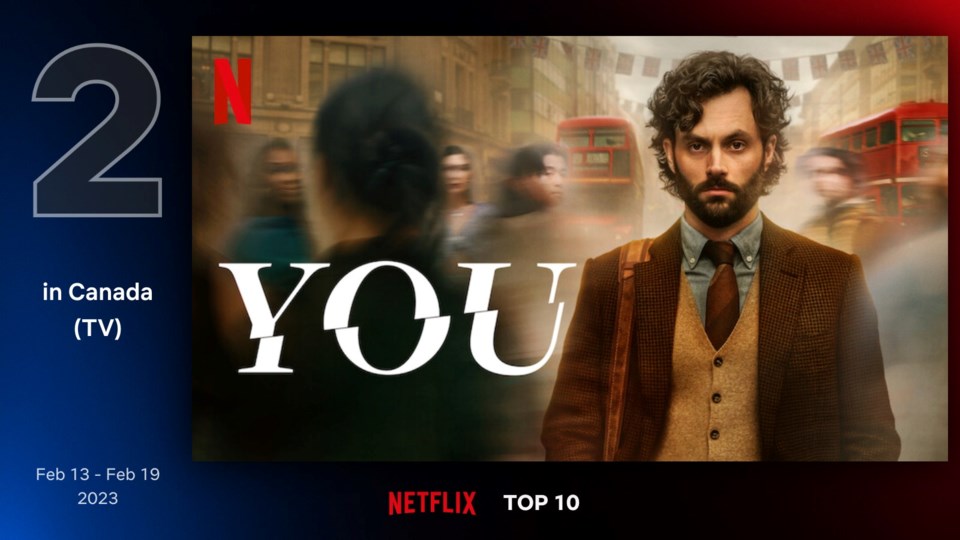 The popular murder-mystery series You has once again dominated the streaming charts this week, with Season 4, Part 1 drawing a massive 64.1 million hours of views and landing in the Top 10 in 88 countries. In just 11 days, the first five episodes of the new season garnered 38 million views, with fans revisiting the full series as Season 1, Season 2, and Season 3 all appeared on the English TV List.
On the English Films List, love was in the air as romantic comedy Your Place or Mine held on to the #1 spot with 53.8 million hours viewed. The cross-country love story starring Reese Witherspoon and Ashton Kutcher appeared in the Top 10 in 92 countries, with the film raking in 56.7 million views in just 10 days.
You People and True Spirit also returned to the list with 8.5 million and 5.7 million hours viewed, respectively.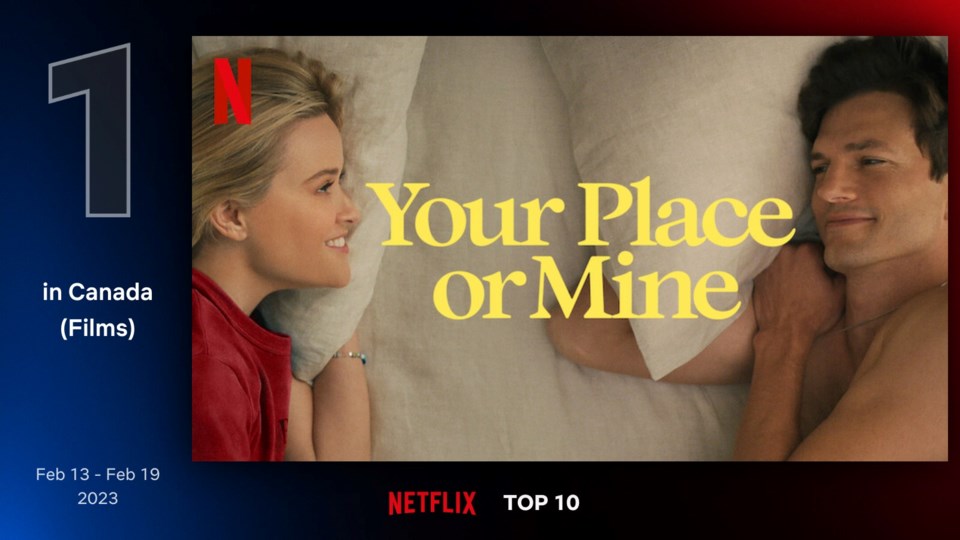 Valentine's Day brought a surge of love-related content to the English TV List, with the reality dating series Perfect Match debuting at #2 with 24.6 million hours viewed and Season 3 of Love is Blind: After the Altar drawing 15.9 million hours viewed.
Golf fans were treated to behind-the-scenes action of the PGA Tour in the documentary series Full Swing, which entered the list with 17.1 million hours viewed. Mainstays Wednesday and Ginny & Georgia also held steady with 20.2 million and 18.5 million hours viewed, respectively.
Meanwhile, the Non-English Films list saw the Oscar-nominated German film All Quiet on the Western Front marking its 13th week on the Top 10 list.
Polish romantic comedy Squared Love All Over Again debuted at #1 with 12.8 million hours viewed, followed by Mexican comedic drama All the Places with 9.9 million hours viewed and Korean thriller Unlocked with 8.9 million hours viewed.
On the Non-English TV List, Korean reality competition series Physical: 100 dominated with a massive 45.4 million hours viewed. Additionally, Korean romantic comedies Love to Hate You and Crash Course in Romance, and dramas True Beauty and Alchemy of Souls Part 2 also made the list.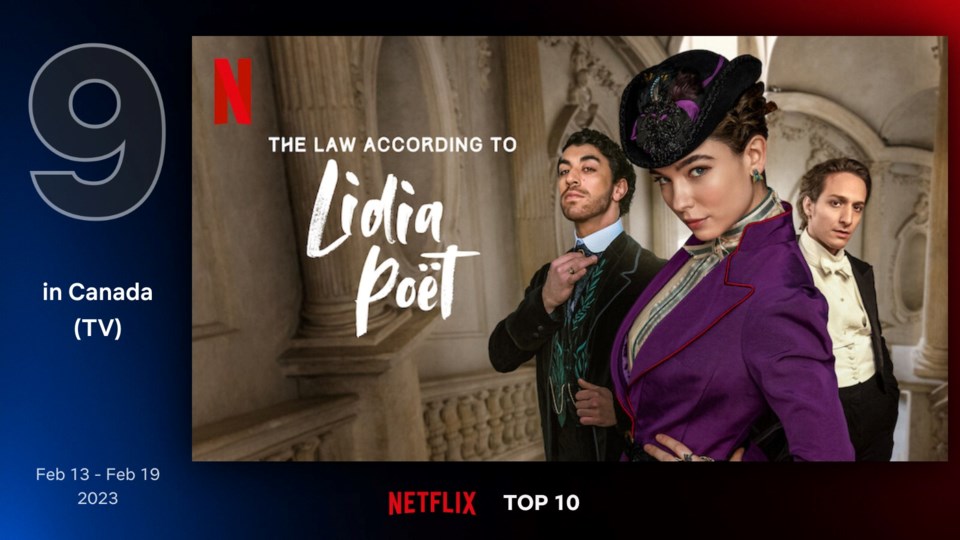 Italian series The Law According to Lidia Poët entered the list in Canada, and Season 3 of Mexican drama La Reina del Sur returned for the eighth week.
With a diverse array of genres and languages represented, streaming audiences continue to find plenty to watch and enjoy across the globe.