In Italian slang, the word "aniko" translates to "everything and anything." It's also the middle name of Verdicchio Ristorante owner Mark Gregorini's son.
Gregorini has taken that little gem of a word and twisted it into a new artisanal pasta enterprise — Aniko Pasta Artigianale — that's churning out a variety of homemade delights.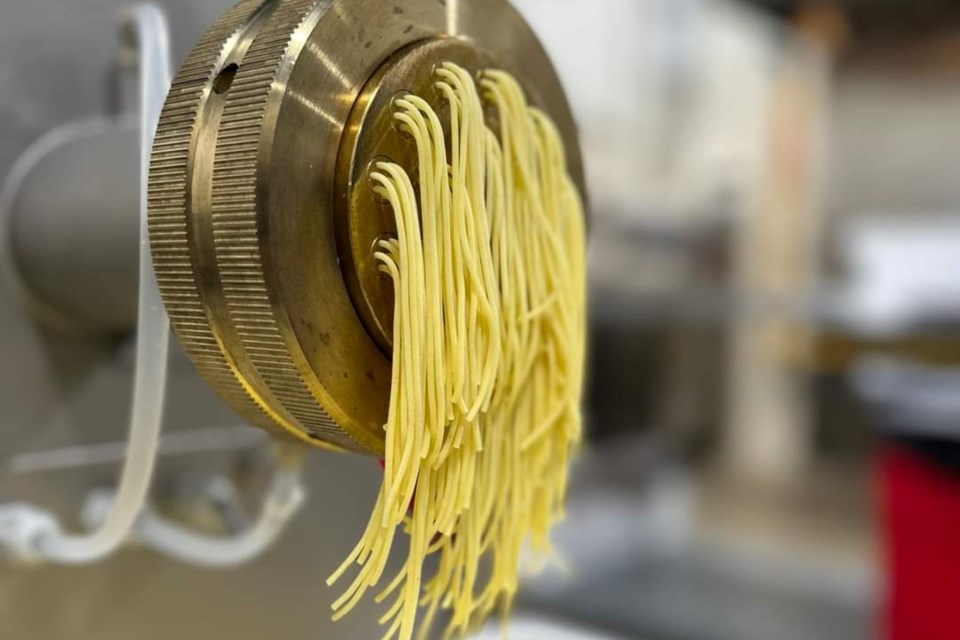 "It's been a dream of mine for about seven years," Gregorini said "We make amazing pastas for the restaurant. It's a main dish and a strong focus of ours. So why not offer that quality to people in their homes?"
Over the course of the last six months, Gregorini has worked to expand his facility in the West End of the city on Kelly Lake Road. He also consulted extensively with experts in the field and purchased two industrial pasta making machines from Italy with the support of the Northern Ontario Heritage Fund Corporation.
"I have taken my time with this new venture," he said. "I wanted a product that was superior."
Gregorini is using semolina flour from right here in Ontario for its health benefits, as well as duck eggs from the region as his quality control base.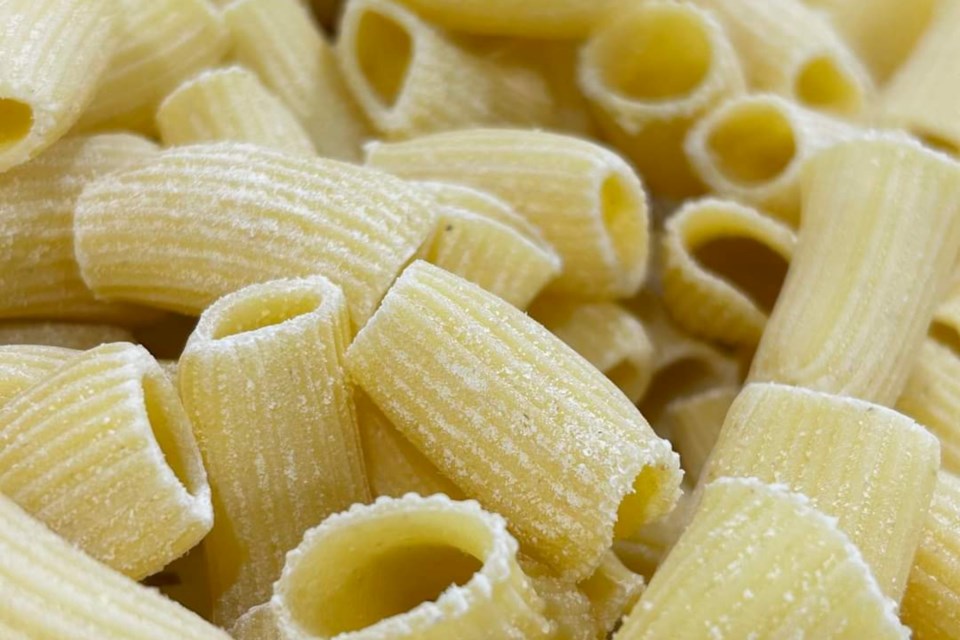 From there, the machines mix the batter, the heavy dies get loaded into the machine to pump out whatever your heart desires.
The pasta is produced in record time from tagliatelle, pappardelle, lasagne, cannelloni, penne, rigatoni, mezze maniche, creamy stuffed ravioli and the list goes on.
Aniko Pasta Artigianale products are already for sale across the street from the restaurant at My Mother's Place. Customers can buy the pasta fresh or fresh frozen. There are also a number of sauce pairing options for patrons to try including a vodka or basil tomato sauces.
"The goal is to get into different local restaurants. Then expand to caterers, and go out of the city and even nationwide," Gregorini said.
The Verdicchio Ristorante owner works closely with several local greens, vegetable, beef and egg producers. Many of those local root vegetables like butternut squash and greens like swiss chard are currently being fused on site with fresh fior di latte cheese ravioli.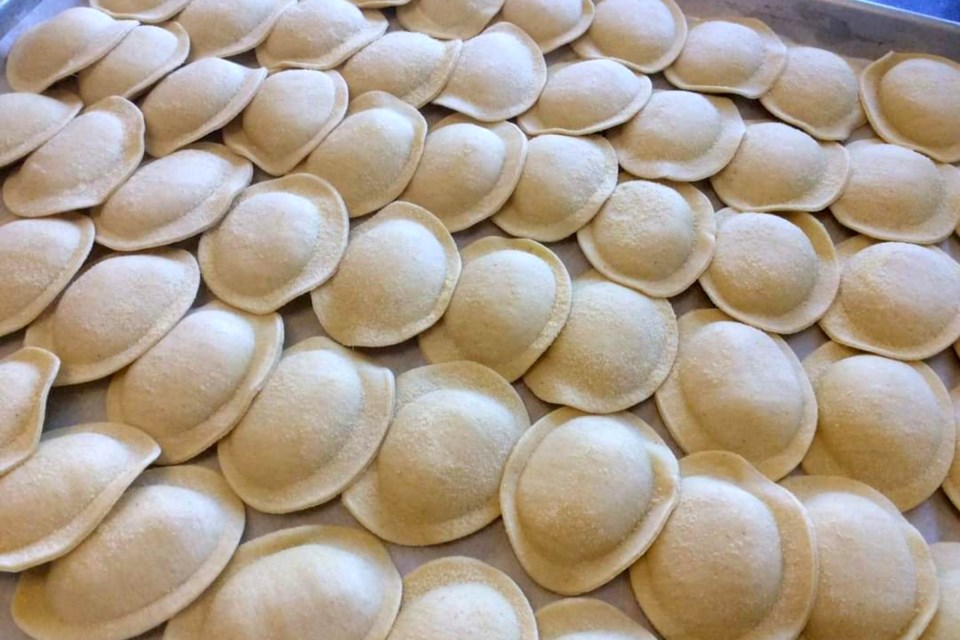 The sheeter and extruder machines significantly speed up the production process, which currently is in full force three to four days per week with a staff of three. The machines can speedily produce a tray of rigatoni in three minutes flat.
The goal is to ramp up production once word of Aniko spreads throughout the city and beyond.
Gregorini's team recently prepared 15 kilograms of different pasta varieties for the Elgin Street Mission. To put that into perspective, a quality order that large takes well under an hour to produce.
To learn more about Aniko Pasta Artigianale and its product line, visit My Mother's Place food boutique located at 1351 Kelly Lake Road.
Anastasia Rioux is a writer in Greater Sudbury. Let's Eat! is made possible by our Community Leaders Program.