In recovery from addiction, Sudbury hip-hop artist Mickey O'Brien says he writes as a way of dealing with his emotions. A prolific artist, O'Brien recently released his album Orebody, his fifth project in as many years.
O'Brien, a staple of the local music scene for around two decades now, said working on his music "is something I have to do. It's just to release whatever I'm dealing with at the time. I can write my way out of it.
"A lot of it has to do with being in recovery, and I went through a pretty big tragedy this past year with one of my friends passing away. Instead of festering and sitting in those feelings, I write through them to get them out of me."
Shortly before Christmas 2022, O'Brien's friend, Sudbury musician Matthew Saroka, was murdered at the Travelodge Hotel. O'Brien's song, Aquarius, is a memorial to Saroka, sampling a guitar solo from Saroka's band Harvey King and the Grindstone.
"The second verse is actually about the last time me and Matt spoke, which was about a week before," O'Brien said.
There are 10 tracks on Orebody, and eight of them focus on a different emotion — the other two are an intro and an outro.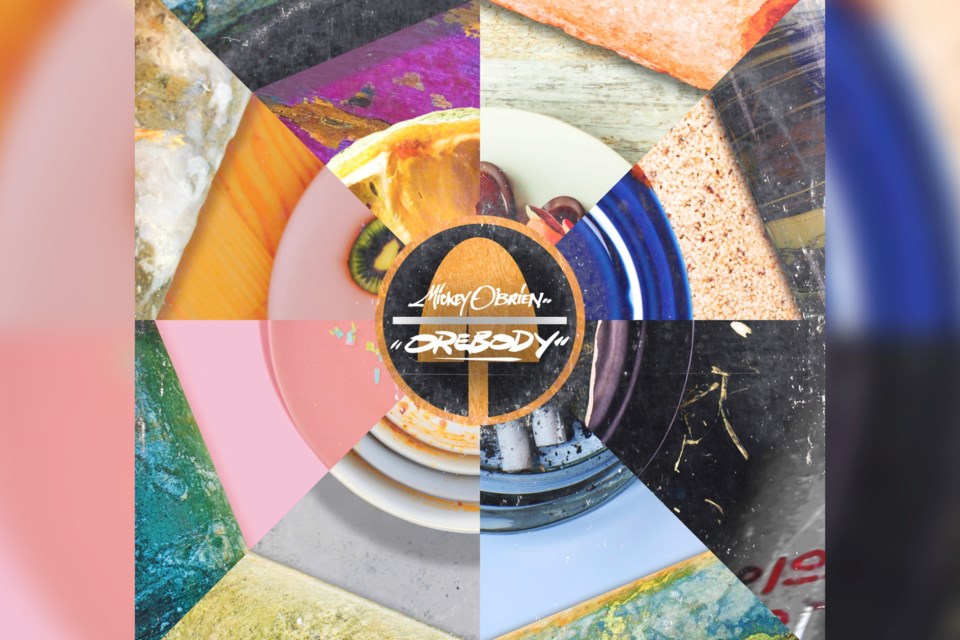 Before writing, O'Brien actually sat down with a psychotherapist friend to explore what each of these emotions evokes for him.
The song "Aquarius" is about the emotion of grief. O'Brien said when he was doing the psychotherapist session, he spoke about all of the people he'd lost he could write about, and then Saroka passed away shortly afterward.
Asked if writing about emotions was a difficult concept to incorporate into an album, O'Brien said "I'm a pretty heart-on-my-sleeve kind of artist to begin with. I've been in recovery, so I'm into a lot of self help and self care kind of stuff as it is, right?"
Press materials for Orebody said the aim is to "inspire Canadian youth and the working class alike that mental health matters and healing is within reach."
A miner by trade, O'Brien also includes mining noises in the album, mimicking the mining cycle, including the cage going down, and then drilling, loading, blasting, mucking and bolting, and then the cage going back up.
"The whole thing was just like, you know, dig deep within myself to find all that precious material," he said.
For Orebody, O'Brien once again taps the talents of his long-time collaborator, Juno-nominated producer Fresh Kils, with whom he's been working since 2018.
"We've developed not only a friendship, but like a bit of a brotherhood," O'Brien said, adding that as soon as they complete a record, they start talking about the next one.
Orebody features the talents of a number of other artists, many of whom are local, including Sarah Craig, Matt Saroka, Myka 9, Low U, Will Himsl, Roshon & OK Handsome, Zachary Clement, Geoff McCausland, Anthony Rinaldi and DJ Versatile.
"Sudbury has a wealth of awesome musicians," O'Brien said. "I'm true to hip-hop in the work with what you've got kind of thing. I'm constantly looking for people in my surroundings."
O'Brien just completed the first leg of a tour for Orebody, playing shows in British Columbia and the Maritimes. He flies to Japan and Australia to play shows next month, and will tour Central Canada in the new year.
"The underground hip-hop world is kind of a small world," he said. "I've made friends all over the place, so they're helping me hook up shows."
You can check out O'Brien's music on all streaming platforms.
Heidi Ulrichsen is Sudbury.com's assistant editor. She also covers education and the arts scene.