It was a sunny and warm September day for the hundreds of Sudburians who converged on the Grace Hartman Amphitheatre in Bell Park on Sept. 17 for the 43rd annual Terry Fox Run.
Prior to the event, local organizer Melissa Dutrisac said the continued popularity of the event is a testament to the impact Fox had and still has on the lives of Canadians.
"It's amazing that this event continues to be so popular, considering that 43 years have passed since Terry was running his Marathon of Hope and many of today's population were not yet born," said Dutrisac. "However, it is not surprising. Terry Fox is a Canadian hero due to his many admirable traits, including his selflessness, courage, and determination."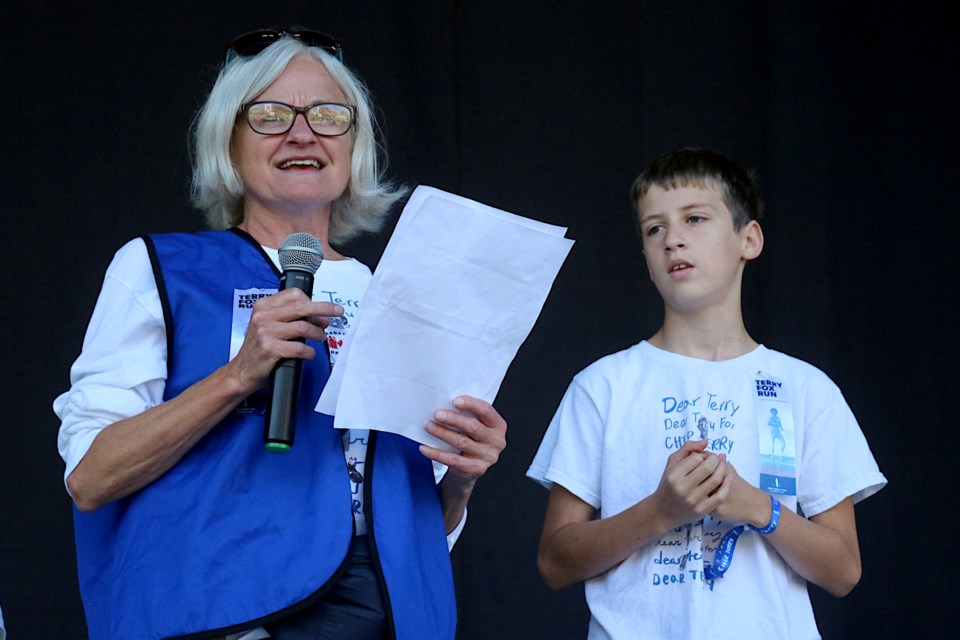 The Sept. 17 event kicked off with a warm up. Then, Frances Summerhill, the honorary chair of the Sudbury Terry Fox Run who has been volunteering for the event for 37 years, brought up for inspirational young fundraisers to introduce to the crowd.
Brothers William and Vince raised more than $200 for this year's run. William even gave the proceeds from his first visit from the Tooth Fairy to the Terry Fox Run, he told Summerhill.
She also introduced Amelia, who was participating in her 10th run and raised $800. And finally, Summerhill introduced 11-year-old Samuel Jessup, who held a fishing derby in the summer and raised an impressive $3,000 for the run.
Asked by Summerhill why he decided to get so involved with the event, Samuel's answer elicited a huge round of applause from the crowd.
"Terry Fox had a dream to help everyone with cancer — we're going to finish that dream because he couldn't," Samuel said.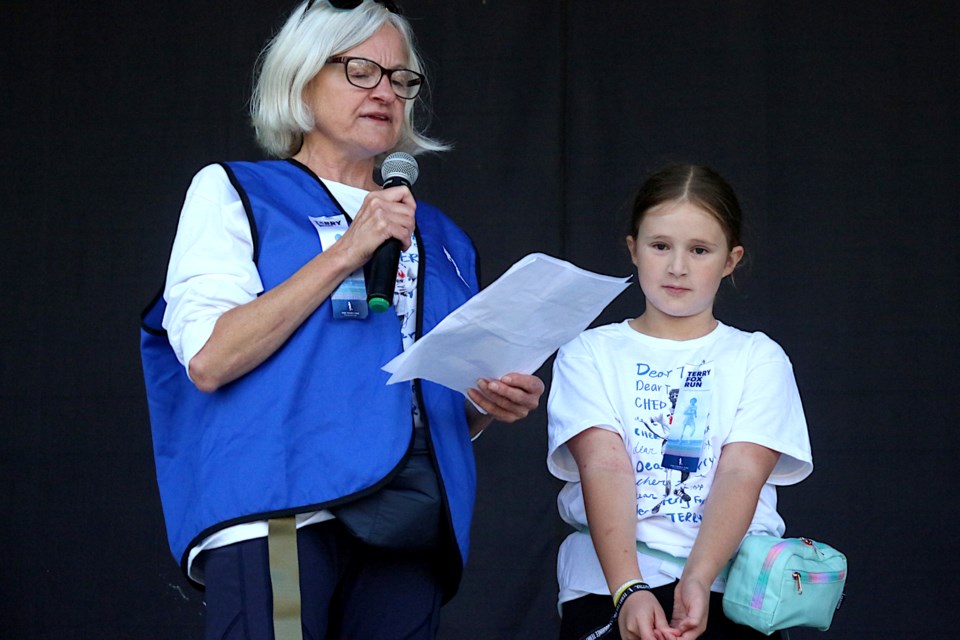 The local fundraising goal this year was $8,500, which was achieved.
The run featured three distances for participants to choose from, a one kilometre, four kilometres or 10 kilometres. As always, the Terry Fox Run is non-competitive and can be completed by walking, running, cycling, roller-blading or in anyway (short of a car) that participants enjoy.
Terry Fox was 18 years old when he was diagnosed with osteogenic sarcoma, a type of bone cancer. His right leg was amputated 15 centimetres above the knee in 1977. As he often told it, he was overcome by the suffering of the other cancer patients he saw receiving treatment, particularly the children, and thus his Marathon of Hope was born.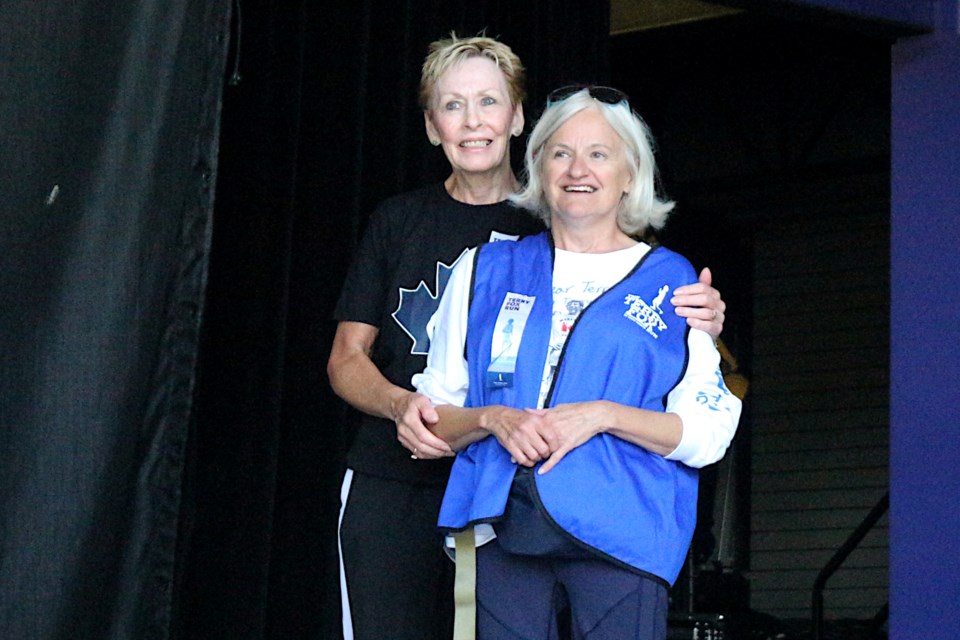 He trained for 18 months and ran more than 5,000 to prepare for the marathon, which began April 12, 1980 in St. John's, Nfld.
Running close to 42 km a day, he ran for 143 days and 5,373 kilometres (3,339 miles) before a resurgence of his cancer forced Fox to stop running outside of Thunder Bay. He died June 28, 1981, at the age 22.
In the intervening years, the Terry Fox Run has become an annual tradition in Canada and in many other countries around the world, including Vietnam, Brazil, Hong Kong and the United Arab Emirates, and in cities including New York City and Mumbai, India.
More than $800 million has been raised to date by the annual runs held in Fox's name.