Sudbury's beloved dining spot, Buzzy Brown's Brasserie, is not just another restaurant. For a quarter of a century, it has been a vibrant part of the community fabric, serving up delightful culinary experiences in a relaxed, friendly environment. This year, as it marks its 25th anniversary, the Brasserie is set to impress patrons old and new with the opening of their seasonal patio.
Rick Maloney, the current General Manager of Buzzy Brown's, has been with the restaurant for two decades, witnessing the evolution and the journey of the eatery from up close. "I started at the bottom and have seen it all, all the way to the top," he says, reflecting on his journey with the restaurant.
In 1997, Jack "Buzzy" Brown transformed the former Casey's location into what is known today as Buzzy Brown's Brasserie. After Jack's passing, the mantle was taken over by Mike Clement, a seasoned restaurant professional with a history that traced back to his days as a dishwasher at the Kingsway Casey's. Like Clement, Maloney's initiation into Buzzy's began in the dish room, a testament to their commitment to the establishment.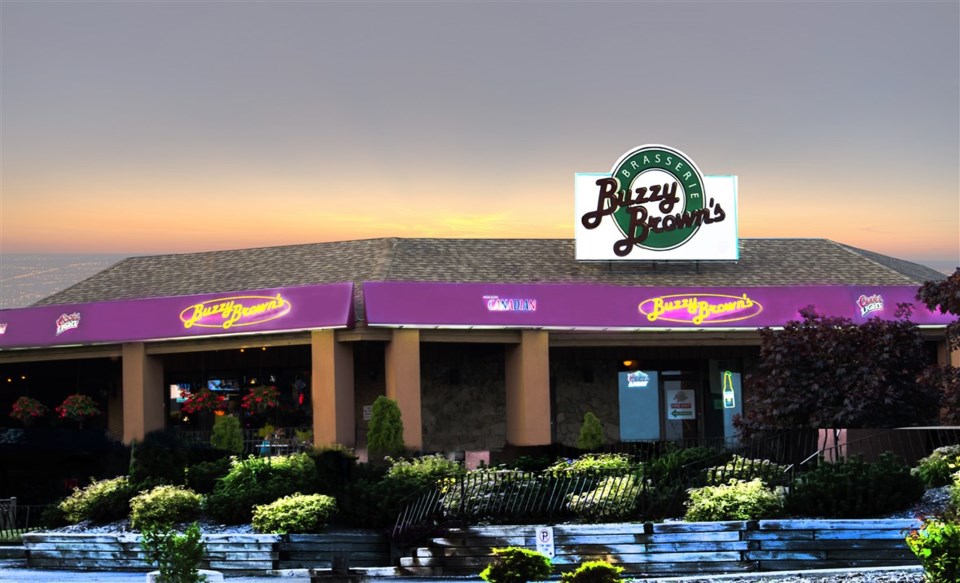 "There have been ups and downs, but we've powered through everything," says Maloney. "No matter what's going on with the economy or strikes in the city, our business right now is thriving. We made a decision to stay open for takeout during COVID, and now everything is on the up and up."
The secret to Buzzy Brown's resilience and success, according to Maloney, lies in their adherence to a simple yet effective business model: consistent quality service and food. "We have a very committed staff here," he notes, mentioning cooks who have been with the restaurant for 14 to 20 years, and front-of-house staff who have stayed on for significant durations. "Their commitment is a big help to the business."
Looking to the future, Maloney is confident and open-minded. "We've gone over our menu with a fine-toothed comb and it's served us well," he says. "People appreciate quality, and that's what we offer. But we're not complacent. We're always listening to our patrons, staying attuned to their needs and evolving accordingly."
Celebrating its 25th anniversary, Buzzy Brown's has no grand plans but intends to continue doing what they do best. "We might do something towards the end of the year," Maloney hints. "But for now, it's business as usual."
As the warmer months approach, Buzzy Brown's is also ready to roll out their patio, adding another dimension to their welcoming ambiance. While Maloney was modest about the patio opening, he affirmed that it's another aspect of their business that they look forward to.
So, whether it's a happy hour with friends, an office lunch, or a family dinner, Buzzy Brown's Brasserie remains a cherished spot in Sudbury's dining scene, offering an array of delectable choices from their extensive menu.
And with the patio season upon us, there's even more reason to drop by and experience the buzz that this enduring establishment continues to generate.