L'École secondaire Macdonald-Cartier (ESMC) is certainly renowned for its science and arts programs.
Thanks to its science programs, student enrollment is thriving at École secondaire Macdonald-Cartier (ESMC). The school has invested a substantial amount in new laboratories and technological equipment. These investments are supported by academic programming that allows students to be innovative and become prime candidates for the most challenging science programs in Canadian universities and Colleges.
Hundreds of ESMC alumni are now working in the field of science and technology as well as in the mining industry.
To continue this important transformation in its educational approach, ESMC recently launched a new Specialist High Skills Major (SHSM) in Mining Studies. This program provides students with diverse interests in business, management, environment or science the opportunity to take their courses in a setting that links their learning to the mining industry.
In addition, the Mining Studies program offers CO-OP learning placements in the industry. These experiential learning opportunities allow students to become familiar with the professionals who work in the mining sector and the work ethics require to succeed. For example, a student could do a placement with a mining engineering firm, or with a surveying company. A unique and extraordinary opportunity! Think of the influence that such experiences can have on the development of our teenagers who have a lot of potential.
ESMC's philosophy is to place students at the centre of their own development and to give them experiences that will build knowledge and confidence.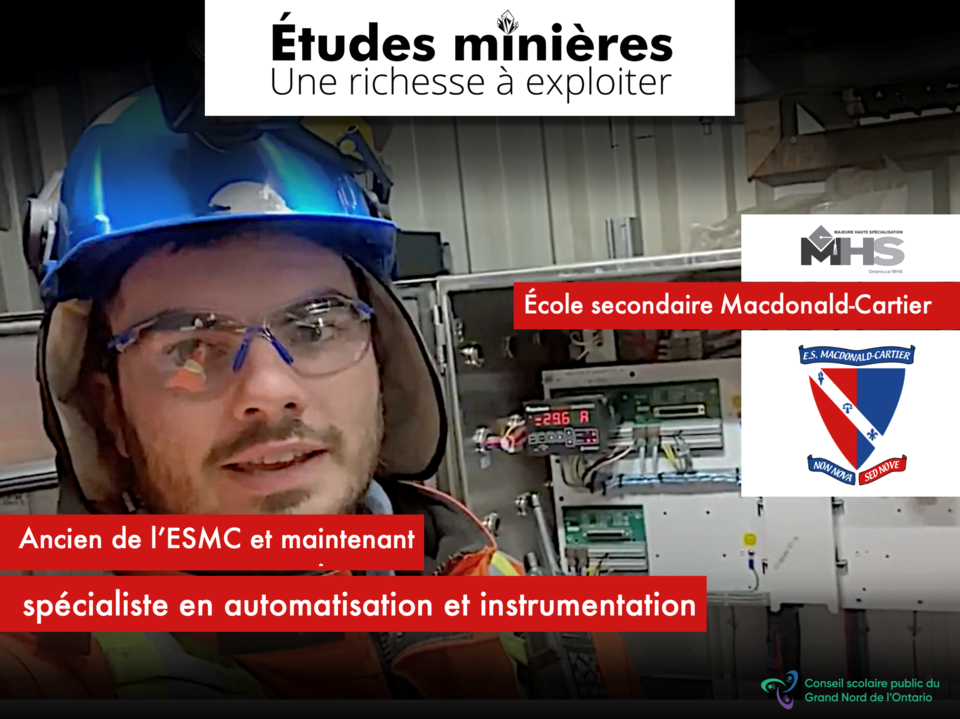 The mining industry in Northern Ontario is a small but supportive community. Sudbury is home to one of the most innovative clusters for mining services and technologies in the world. Students should learn about this and understand that there is a place for them within this community.
In this field, people recognize each other and networking is important. Sudbury hosts many trade shows and large mining industry gatherings. At these events, new mining projects, innovations and scientific breakthroughs are presented. ESMC students will have the opportunity to participate and develop a sense of belonging to this community. At ESMC, learning spills outside of the classroom and into the community.
Jeff Lafortune, co-founder of My Mining Tee and coordinator of the Civil and Mining Engineering program at Collège Boréal and Education Chair for the Canadian Institute of Mining, believes that ESMC is embarking on an important development that will not only meet the growing demand of the mining industry but will also prepare students for the real world.
Mr. Lafortune says, "At Collège Boréal, learning must be done as much as possible in an immersive setting. Starting with the manipulation of real work equipment and even putting on work clothes that meet the health and safety standards of the ministry."
He also explains that understanding chemical and physical phenomena is directly related to workplace health and safety, as well as operational performances and the development of new innovations.
Mr. Lafortune emphasizes that there are many trades in demand in the sector. He encourages high school students to choose the Mining Studies program at ESMC. He believes it is an excellent program that will allow students to propel their careers in the mining sector, which has many advantages and benefits.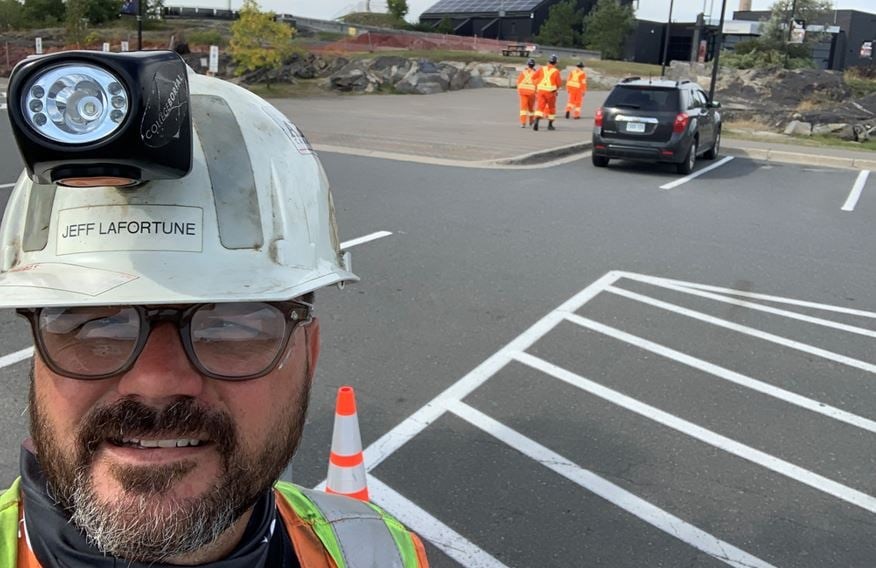 From January 17, ESMC would like to invite all students who have to choose a high school next year to visit the school's facilities via a virtual tour available on its website.
Ronald Poulin, mining studies program coordinator and student academic counselor says that interest is growing and encourages early registrations. Prospective students and their parents can contact the school directly to find out how to begin exploring careers in the mining industry or to be part of ESMC growing family.
Want more information? Call (705) 566-7660 or send an email to: esmc@cspgno.ca.