Planning the perfect kitchen is an exciting project, and it can be easy to become so fixated on the small details that you lose sight of the big picture.
Even though a kitchen backsplash may seem like a minor element of the overall design, it should be considered a key factor that pulls all of the pieces together in one beautiful and functional finished product.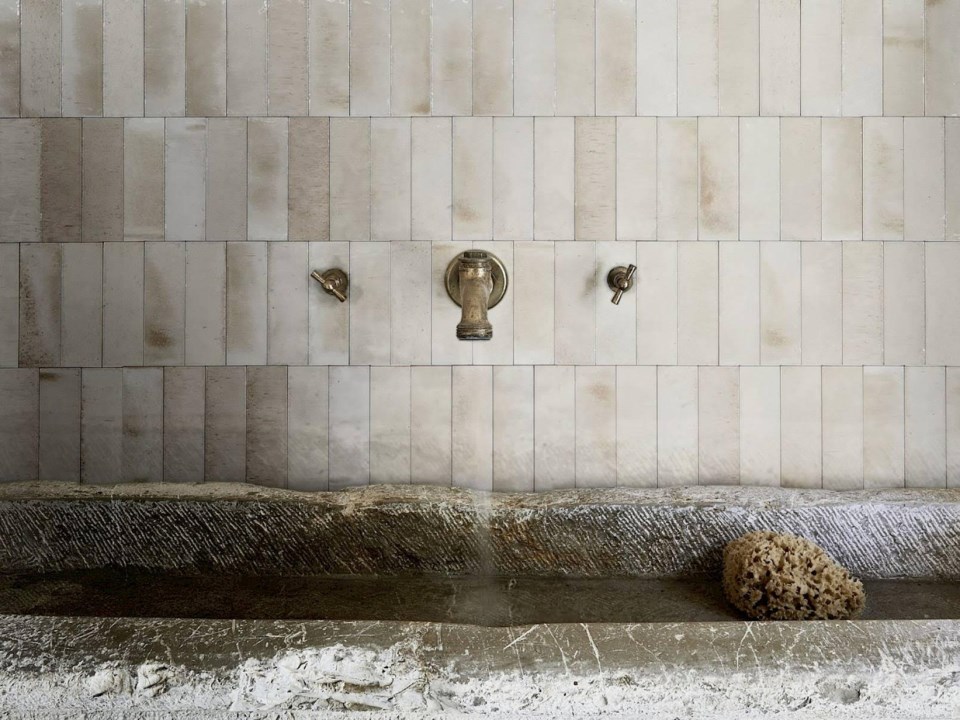 House of Broadloom in Sudbury offers a range of backsplash options for builders, homeowners and designers.
Flooring Specialist Larissa Herbert notes that it is not only which product can make or break a successful design – but when the choice is made.
"One major thing I see often is consumers trying to pick their backsplash at the same time as choosing all of their other finishes. Those who pick their tile ahead of time, tend to be disappointed in the final result."
This happens when shoppers try to design an entire kitchen using paint chips, bits of stained or painted cabinets, flooring pieces and countertop samples. Add in that pocketful of images downloaded from Pinterest and the result is a mishmash of colours, textures and finishes that may work in theory, but result in poor design combinations.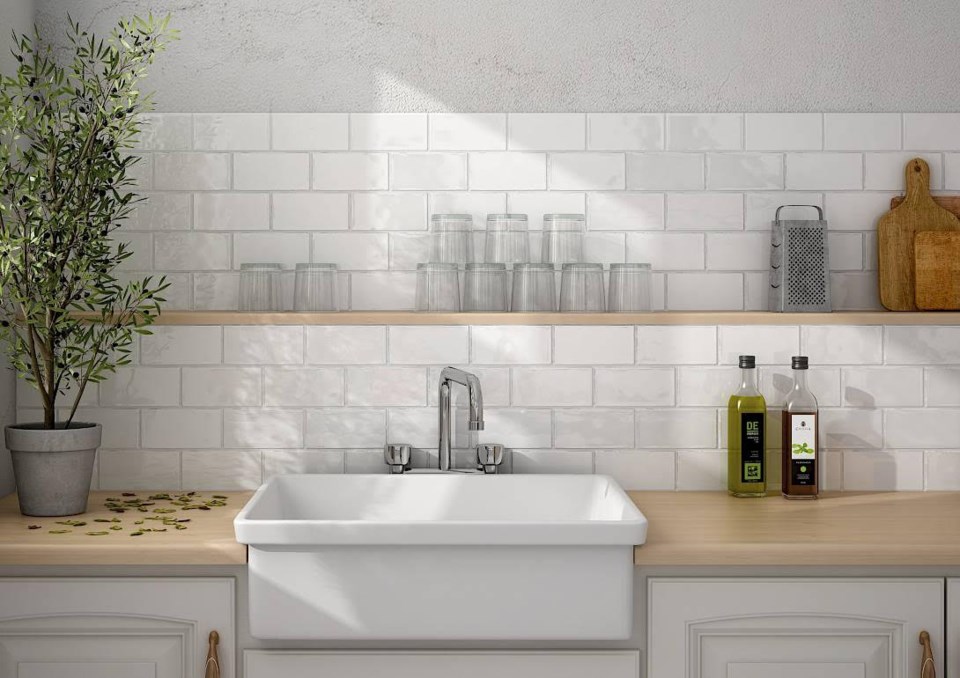 To create a backsplash that is durable, functional and visually appealing, Herbert offers these "Do's and Don'ts" for kitchen designers:
"So many home owners are installing natural stone such as granite or marble countertops. These tend to have more pattern or 'busy-ness' to them, so a simple backsplash allows for the countertop to be more of the highlight of the space".
On the flipside, if you want a backsplash that will act as the "jewellery" of the kitchen, it's best to go with a more subtle countertop. The key is to avoid too many competing patterns. Herbert suggests a simple subway tile, available at House of Broadloom in a multitude of sizes and a range of colours.
"If you want to jazz up that simple option, think about the layout," Larissa says. Tiles may be stacked with grout joints aligned, staggered by row, placed in a herringbone pattern or even given a parquet look by alternating the direction of the tiles. "Now you've turned a relatively inexpensive tile (starting at $0.20 per piece) into a work of art just by changing the layout!"
While there is definitely a place for colourful backsplash materials think ahead before committing to colour. Red tiles might look great with your crisp white cabinets and stainless appliances, what happens when you decide to redecorate?
Subdued hues are more forgiving with future décor whims or design changes, and you can always add pops of colour with artwork, accessories, linens and bold cabinet hardware.
Materials such as stone and exposed brick look amazing in the right space, but have you ever tried dusting a brick wall or cleaning grease from unfinished stone? House of Broadloom offers backsplash tiles that combine the beauty and interest of a textured finish in an easy-to-maintain product.
Install it Like a Professional
Measure, then measure again. Double check counter height and wall & cabinet dimensions. Add or deduct accordingly for window trim, exhaust fans and outlets. Purchase the proper tools and materials including the correct type and colour of grout.
Speak with the Design Specialists at House of Broadloom for expert advice on choosing the best installation materials or better yet, leave it to their professional installers to create the perfect finish.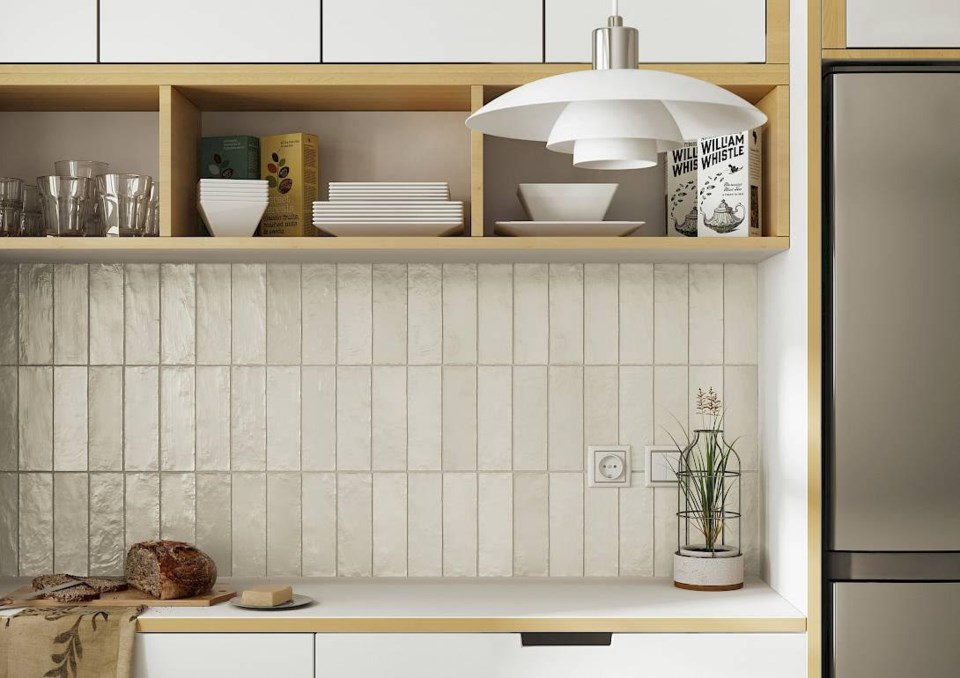 So, what is the one piece of advice that Larissa can offer to anyone planning a backsplash?
"Be Patient! It's exciting to pick all these finishes, but it can also lead to a regrettable decision. A backsplash is a smaller installation and can easily be done after all the major work is completed. I have found that those who wait for the flooring to be installed, the cabinets put in place, countertops down, walls painted and lighting installed – and lighting makes SUCH a difference on how colours are seen - those are the people who seem to be much happier with the end result".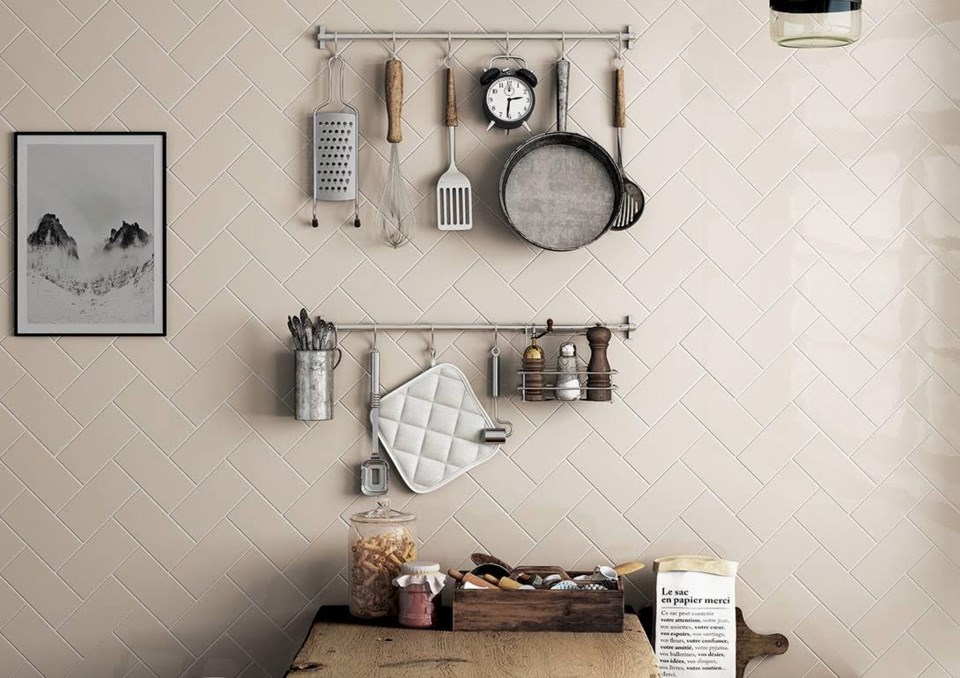 Learn more about backsplash options and discuss your design ideas at House of Broadloom, 68 Lorne Street in Sudbury.
Open Monday to Friday from 9am to 5pm, with evening appointments available. Call them at (705) 674-4444 or visit them online here.