Pilates is a form of exercise and body conditioning introduced by Joseph Pilates nearly 100 years ago. The Pilates Method was initially developed to help dancers strengthen their bodies and recover from injury.
Today, Pilates is practiced by men and women of all ages who seek a way to tone the muscles and strengthen the body.
Exercise vs Movement
With many conventional exercise or workout programs, the focus is solely on improving cardiovascular health or increasing muscle mass. However when the focus is on movement, the benefits are realized throughout the entire body.
Jenine Saunders, Somatic Therapist, BSc. Physiotherapy and owner of Moetus Health explains, "Movement and exercise are not synonymous. Bodies thrive with dynamic movement practices. Pilates is an example of a brilliant practice that incorporates resistance training, meditation and yoga." Movement represents actions that stimulate the body's integrated network of systems: Cardiovascular, nervous, respiratory, endocrine, musculoskeletal, and digestive.
Pilates strengthens the body by elongating and toning underused muscles. In both Mat and Reformer Pilates, movements are focussed and structured, and Pilates routines are recommended with the client's physiology in mind.
Factors such as proper body alignment, core strength and body structure must all be taken into account. Pilates instructors have been called "detectives of movement" because it is so important to observe the client's body and how that person responds to movement.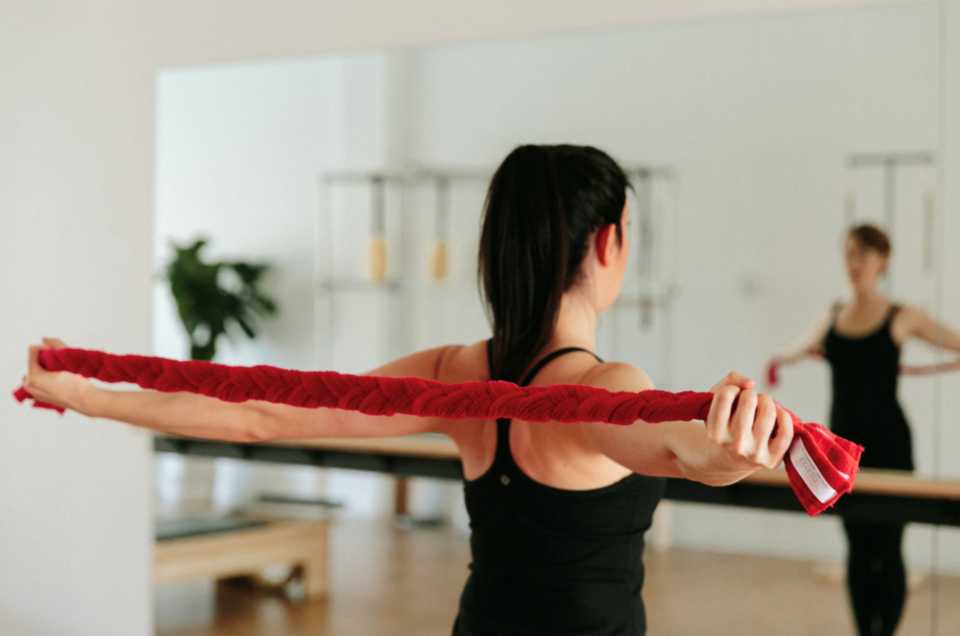 Moetus Health helps people discover how to move their bodies the way they were designed: Primally. At Moetus Health, clients may choose from a range of Pilates classes that will meet their individual needs. Class options include Reformer Pilates (Gentle, Fundamentals, Challenging and Reformer Pilates for Men) as well as Power Pilates, a total body workout focusing on building power, strength and muscular endurance through isolated and integrated movements.
Daytime and evening classes are offered Monday through Friday. View the class schedule here and follow Moetus Health on Facebook for class updates, program news and special events. Classes fill up quickly, clients are advised to book now for upcoming fall programs.
The Moetus Health studio is located at 2037 Long Lake Road, in Sudbury.