For Summer Smith, returning to school to complete her high school diploma was a dream come true.
Before her eighteenth birthday, Smith left the classroom to attend to some personal challenges, including starting a family. But she felt that things – at least on the education side – were left unresolved.
Now, a few years into her life as a new mom, Smith says St. Albert's Learning Centre (SALC) in Sudbury has helped her get back on track. Smith says she couldn't have done it without a program that lets adult students use their life and work experience, to speed up getting the 30 credits needed for an Ontario Secondary School Diploma.
It's called PLAR, which stands for "prior learning assessment and recognition." "Essentially recognition for skills or experience they have had in their lives, and we're able to award credits for it, explains Christina Raso, Principal of St. Albert Learning Centre.
"For instance, if somebody comes to us and has work experience and is able to provide documentation such as pay stub, we are able to attach a credit to that experience. Summer was able to get a high school parenting credit in recognition of her experience raising her son, as well as a personal life management credit."
And just a few months into her return to the class, Smith says she is well on her way to achieving her goals, including graduating in June with her Ontario Secondary School Diploma (OSSD).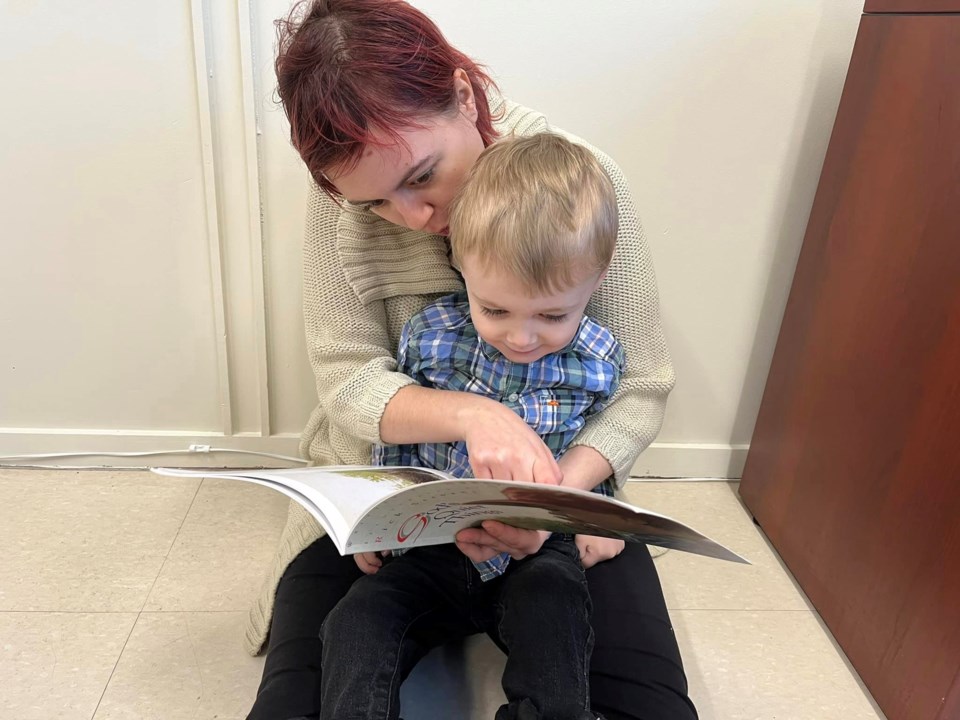 "There's more opportunities out there for me, now," Smith said. "There's more that I can achieve."
The St. Albert's Learning Centre has been providing students like Smith with opportunities in an alternative setting since 1992. Programs aim to meet each individual's needs while providing flexibility of time, which allows for greater success when compared to traditional classroom settings.
"Learning virtually really helps me," Smith said. "I can do the work at home or I can do it at school, really wherever I want."
The school also ensures that students' kids are well-attended to with an on-site daycare, a huge factor when Smith chose St. Albert's.
"When I'm at school, I can see my child any time I want, so that helps," she said.
Smith says she now expects to continue her studies in college, with an eye on becoming an Early Childhood Education worker.
But the journey didn't come without a few bumps in the road.
Smith said she was "shy, and nervous" returning to school. Especially since she was also raising her child single handedly.
"It was challenging at first, but you can accomplish anything you want to do," Smith said. "That's part of the journey."
Fortunately, the school's flexible schedule – not to mention the support she's received from St. Albert's staff – turned things in Smith's favour.
Smith cites St. Albert's principal as a big inspiration for her, someone who continues to believe in Smith's potential.
"I've known Christina since I was a child struggling with my learning disability. She has always encouraged me to try my best and reminded me the importance of education."
"Christina told me to stick with it and achieve my goals," Smith said. "No matter what, you can achieve anything you can believe in."
Proud moment: Couple graduates from St. Albert Learning Centre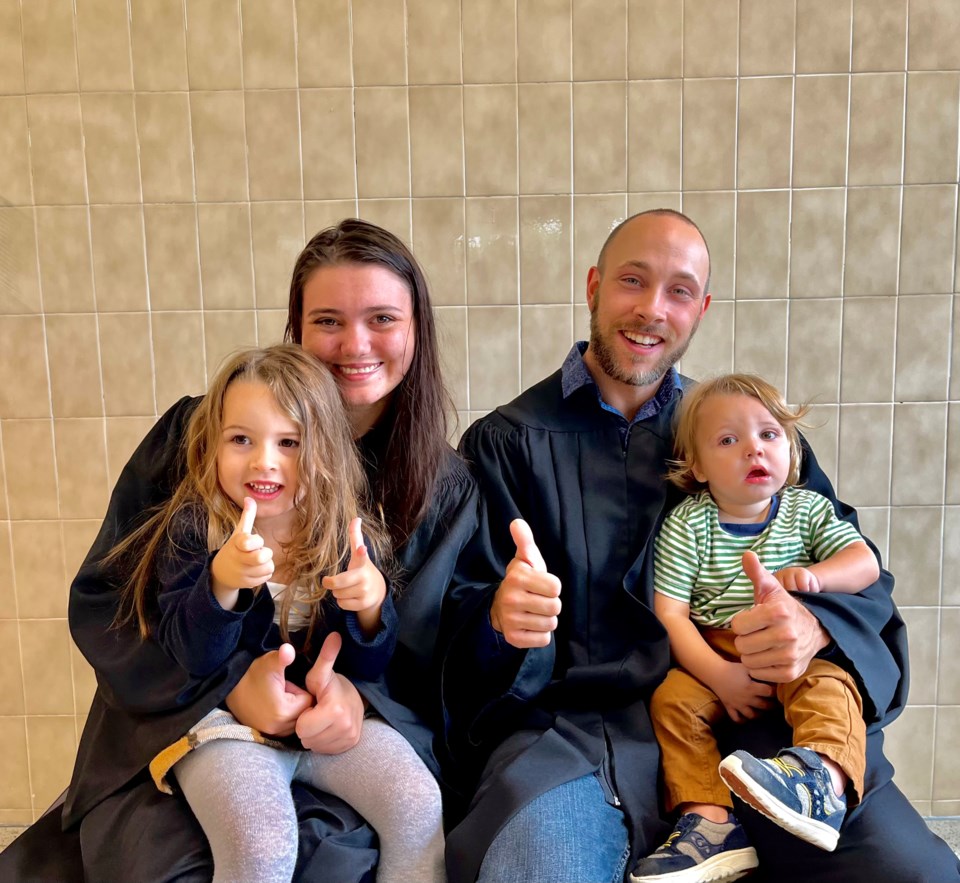 St. Albert's has also been the home for other stories of student success. In June, Robert O'Neil and Casey Lepine – engaged to be married – were both named valedictorians at their recent graduation from the school.
O'Neil earned his high school diploma, while Lepine earned both an OSSD and completed the school's Personal Support Worker (PSW) program.
Choosing St. Albert's was a deliberate decision for both O'Neil and Lepine. Drawn by its flexible learning environment, as well as the reputation the school has earned for its supportive staff, the couple found a place that allowed them to thrive.
"I have pushed myself harder than I thought possible to soar to new heights and open new opportunities," O'Neil told Sudbury.com in June.
"It honestly is never too late for education – take yourself beyond those limits you placed and become better! I want to thank the staff at St. Albert Learning Centre for being so encouraging and fostering such a positive learning environment."
O'Neil said he hopes to pursue a job working underground or as a conductor for the railroads.
Lepine is excited to begin her PSW career - she said she thoroughly enjoys working with her clients and hopes to make a huge impact on their lives
Other programs for students 18+ include:
PSW (Personal Support Worker) – join an information session to learn more;
New eight-week certificate programs with on-the-job training: Cleaner, Retail Worker and Cook's Helper; and
One on one credit counselling for immigrants to support them in attaining their Ontario High School Diploma
Want to learn more? Visit the SALC website for more information or contact SALC today and get ready to start your journey – it's never too late! Registration is now open.