Nico de Ruiter shares the origins and motivation behind Temagami Outpost
---
My brother Leo and I spent all our summers canoe tripping in the beautiful Canadian backcountry. Starting with overnight trips at six and seven years old in Algonquin Park, we quickly fell for the insatiable adventure the wilderness has to offer. As we continued to attend summer camp for almost two decades, our love for the back country only deepened as we participated in and eventually led trips of up to 50 days.
After Leo wrapped up his time as the Canoe Trip and Risk Management Director of our childhood camp, we both had a bittersweet realization of the inevitable void that would be created by leaving this part of our lives behind us.

In the spring of 2020, thanks to Covid-19, Ontario summer camps were cancelled. Having been strongly molded by long canoe trips, it was hard to fathom these experiences being robbed from so many at such a formative stage. We decided to do what we could for those kids.
That summer, we partnered with the excellent Temagami Outfitters to facilitate whatever trips we could. Our current head guide, Michael Krupski, and I spent our summer in the town of Temagami, paddling to work every morning and pulling out all the stops with Eric and Karen to get kids out of isolation and into the woods.
Drawing on the passion and desire from our canoe-tripping community, we were able to send out a handful of successful youth long trips from 20 - 36 days. What a feeling. Watching these trips finish felt like such an incredible accomplishment (it also inspired this poem, written on the morning of the last trip's completion).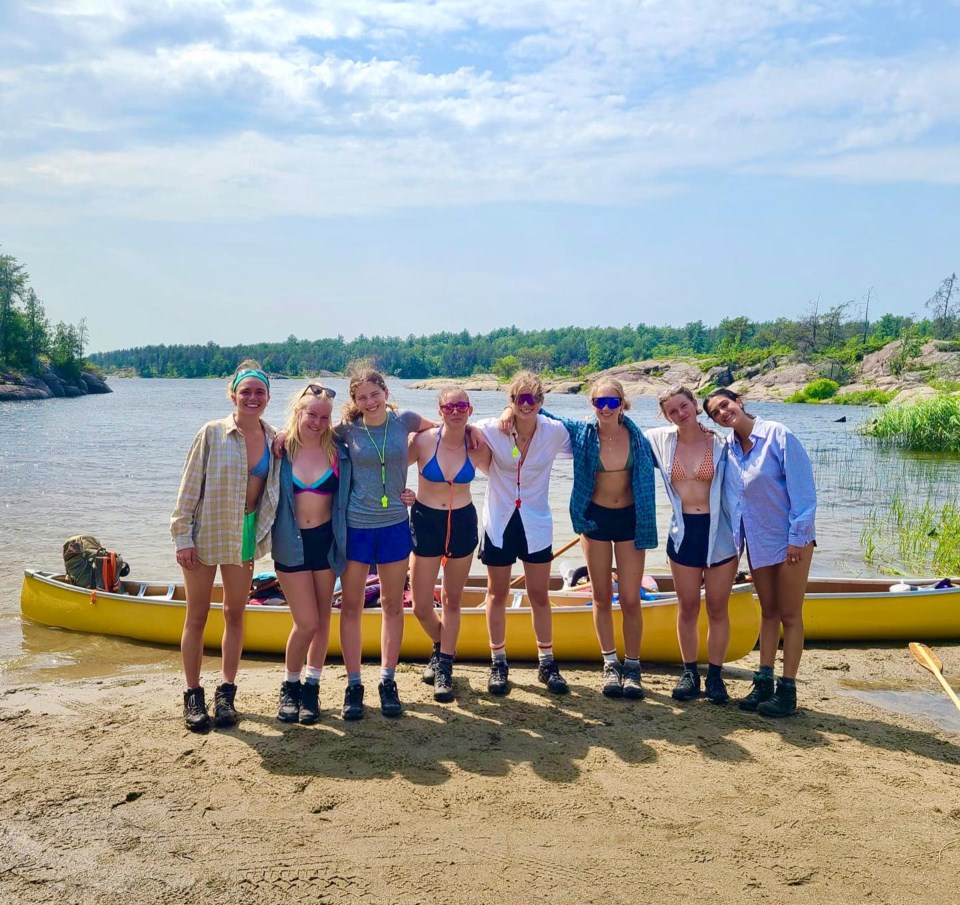 During that summer, the fulfilment and passion from our successful endeavour led us to visit and eventually purchase the Outpost on Lake Maskinonge. We were familiar with the property, having staged many Temagami region trips there as campers and staff during our youth. Coincidentally (or maybe not?) Leo worked at the Outpost in the summer of 2015, the last summer the Outpost was owned and operated by our childhood camp. Bringing everything full circle, I actually guided the last trip to push off from the shores of Lake Maskinonge, wrapping up the camp's multi decade Outpost tenure.

During 2021, Temagami Outpost's inaugural season, many camps were cancelled again due to the pandemic. We were able to facilitate over half a dozen youth trips from 14 – 50 days. We concurrently launched our core business of adult and family trips and stays.
Since launching, we have poured our hearts and souls into the property and business, creating and building on what was already the most magical place on earth. Our 56 acre off-grid property continues to evolve, capturing the hearts of many diverse communities and age groups. Our adaptable northern paradise is now the home of countless friend and family stays, corporate retreats, (guided) trips and much more.
Most importantly, it is a place where people enjoy nature, disconnect, enjoy one another's company, and Make Memories that Matter Most.
Getting lost in the woods with great company often translates into introspective discovery. Luckily, in our case, it eventually turned into the adventure of a lifetime.
Temagami Outpost is an off-grid outfitter and lodge located in the Chiniguchi Waterway Provincial Park, owned by brothers Leo and Nico de Ruiter. Reach out to Temagami Outpost today for an unforgettable northern stay, experience, and memory.