When it comes to your fitness regime, have you lost your stride since the pandemic? You're not alone.
A recent study of Canadian fitness industry statistics revealed that in 2020, nearly 33 percent of fitness memberships were cancelled in Canada.
Prior to the pandemic, there were around 13,488 gyms and fitness facilities nationwide and it was predicted that group classes would be one of the top three fitness trends of the year. Fast forward to present day, with 77 percent of Canadians reporting they prefer working out at home.
Throughout the pandemic, many opted to do their workouts virtually, in the safety of their homes. Online workout routines had been accessible for years, but were suddenly in high demand for their convenience and affordability and the market soon became saturated as businesses pivoted and shifted to meet the demand.
Jenine Saunders, BSc. Physiotherapy, Somatic Therapist, Pilates teacher and owner of Moetus Health in Sudbury, is seeing the trend shift back again, with a new focus on the return to in-person classes
Sudbury's Moetus Health has recently moved to its new location at 2037 Long Lake Road.
Housed in a former yoga studio, the new site offers expansive spaces for group classes with plenty of room for participants to enjoy a safe workout along with the camaraderie of friends.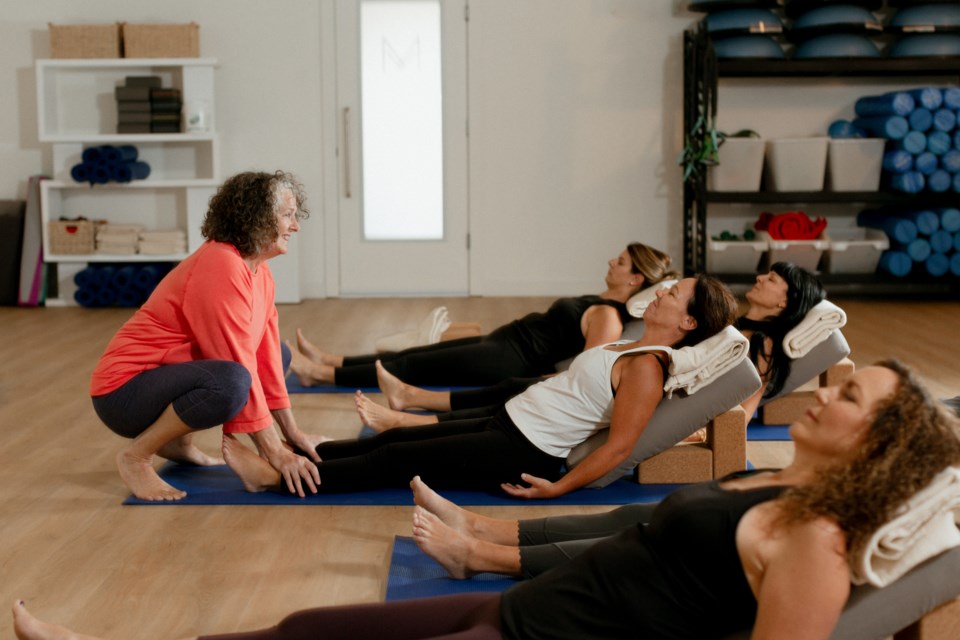 "While online sessions remain the preferred workout regime for a large portion of the population, many have developed a newfound appreciation for the value and multi-faceted benefits of in-person group classes", Saunders explains.
There is an innate need and desire for communal activities and face-to-face connections that was not met during the pandemic, and many people were left with feelings of emptiness. With the return to in-class group activities and fitness programs, participants are fulfilling their need for fitness – physically, mentally and emotionally.
"A sense of community is built through face-to-face interaction; this results in higher levels of accountability, increased motivation, and development of camaraderie," Jenine says, adding "Surprisingly, movement becomes fun. When the benefits of movement are both physiological and psychological, movement becomes habitual."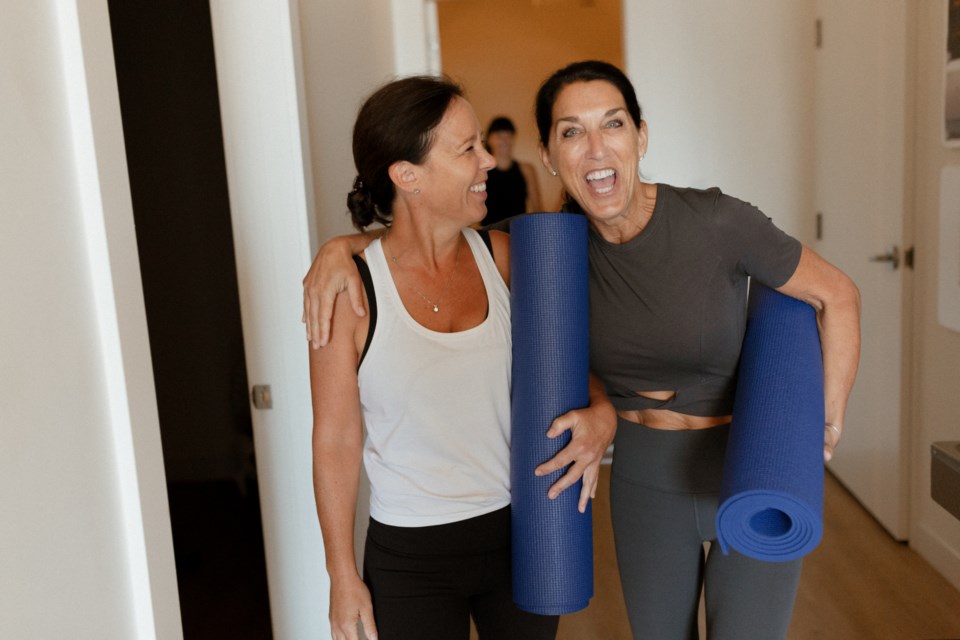 The health benefits of in-class fitness programs are especially prevalent in older adults. "Through lockdowns, self-isolation periods, and the fear of getting ill, it became more apparent: Exercise helps people regain control of their lives while the social support from a group reinforces a sense of autonomy."
Further, in-person classes are generally safer. An experienced instructor is in close proximity with an unhindered field of view, to provide correction and feedback. In addition, the instructor provides tactile (hands-on) feedback in conjunction with verbal cues.
Moetus Health offers various programs for all ages and fitness levels such as FFT, Pilates Matwork, Pilates Reformer, Yoga, Suspension Yoga, and Qigong.
You will indeed find classes that will help you reach your goals while having fun! Check out the group schedule online here, or reach us at 705-674-1877 or hello@moetushealth.com.