Back when Shania Twain was still known by the first name "Eilleen," the young musician lived in Northern Ontario, growing up in Sudbury and Timmins.
Eventually adopting the stage name "Shania," she became a country-pop superstar in the 1990s.
Given her local ties, STC/YES Theatre has adapted Shania's many hit songs for their production "Forever & For Always: The Music of Shania Twain." The show debuted Sept. 7 at the new Refettorio outdoor theatre in downtown Sudbury, and runs until Sept. 24.
STC/YES Theatre artistic and managing director Alessandro Costantini showed us around the Refettorio theatre, which opened last month with the company's "Romeo and Juliet" production, and is now hosting the current Shania show.
If you'd like to see what the new theatre is like and hear about the new show, check out our video.
There are actually six "Shanias" in the STC/YES Theatre show — Victoria Brock, Janie Pinard, Dominica Frometa, Tonya Downey, Katie Behun and Maryn Tarini.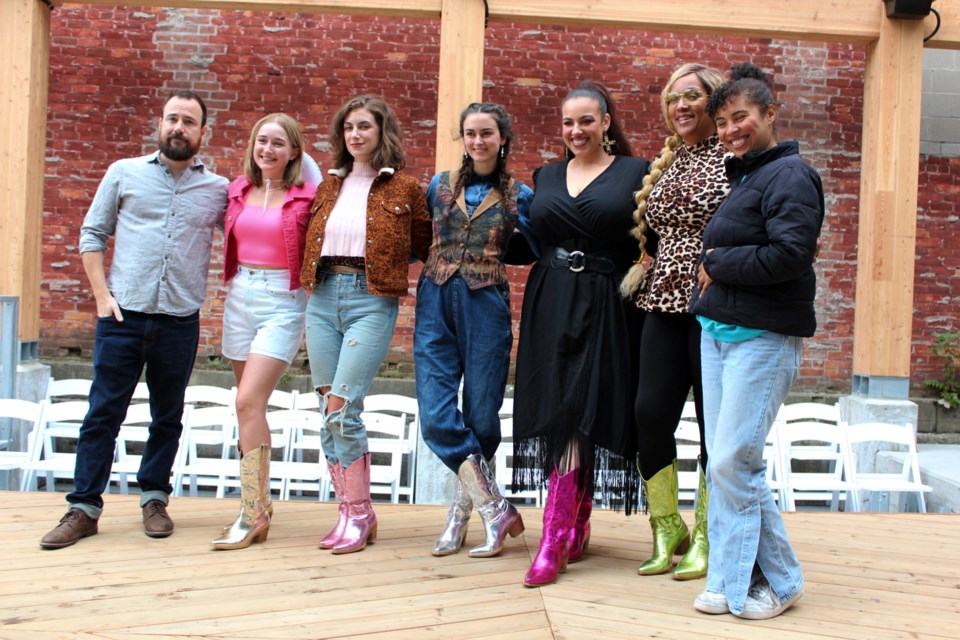 Downey said she's actually the oldest of the six cast members, and as such, she remembers when Twain's music was big.
"I'm not, not a Shania fan," is how she puts it. "I wouldn't say country's my first genre of music, but I'm very eclectic, and I listened to everything. When Shania came out, it was very hard not to vibe with most of her songs, to be honest. So it was nice when they did this. Most of the songs are from my era, so it was very easy to just pick up on the words because it was things we sang on the radio and music that was all around me growing up."
Downey gets to sing such hits as "Whose Bed Have Your Boots Been Under?"
Reflecting Twain's colourful taste in clothes, Downey showed up to the Sept. 7 media conference sporting a brown animal print shirt and shiny green cowboy boots (in fact, all of the "Shanias" sport different colours of shiny cowboy boots during the shows).
"My daughters were laughing at me because they're like, 'Mom, like you're wearing green and brown'," said Downey, adding that the performers do several costume changes per show.
"And I'm like, go look up Shania Twain, like you will see her outfits were always out there. She was bold, fierce."
Another one of the Shanias, Dominica Frometa, said this part is a dream come true. As a kid, she purchased a Shania Twain CD from a hock shop, "and I sang all those songs, and I listened to that CD over and over, and here I am, living the dream."
Among the songs Frometa sings in the show are "When You Kiss Me" and "From This Moment," but admits to a personal fondness for "Any Man of Mine."
The show's director, Ruthie Nkut, said the show is 65 minutes long, and features 15 of Twain's songs, with the vocalists accompanied by local musicians Barry Miles, Jonathan Danyliw, Kris Dickson, Steph Duchesne and Jennifer Holub.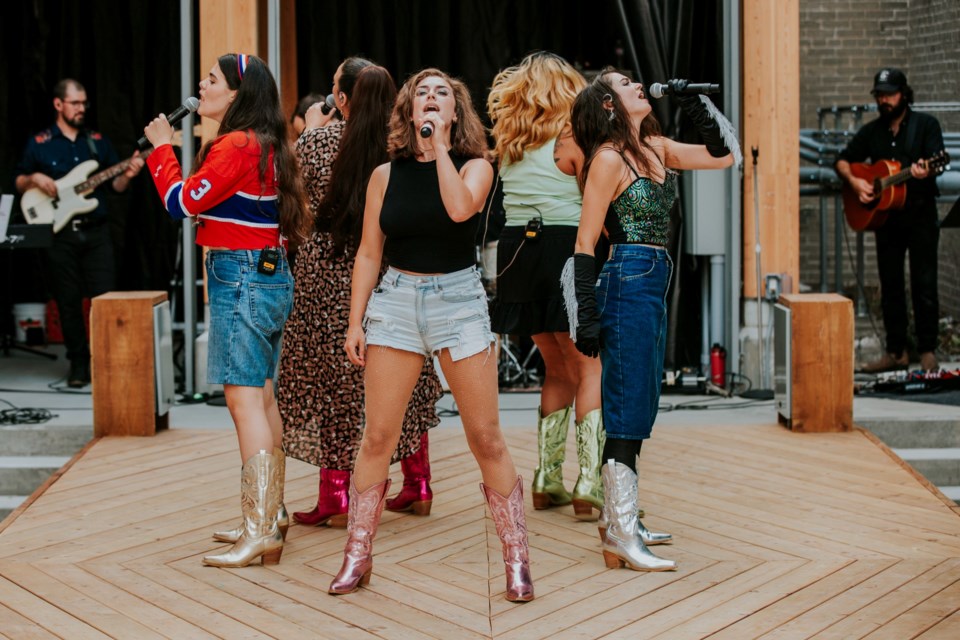 "We sort of summon Shania's spirit, and sort of summon the memories and the joy and also the sadness, and the good times, and then we just sort of jump into it and do all the best hits," Nkut said.
Barry Miles, who you may remember from the local band Murder Murder, is the show's music director, who rearranged and orchestrated all of the tunes, which he said was a challenge.
"I mean, we started off with the idea that if we were just going to do carbon copies of the recordings, we may as well get a karaoke machine," he said. "So we had to give it some different breadth."
Twain's music, Miles added, is "basically a religion around here …"
"I grew up with all that," he said. "My mother played that non-stop during the '90s and well after then. So when I was typing out the scores for the cast, I was putting in the lyrics, and I didn't have to look them up. I just had them in my bag."
The writing behind Twain's music is "actually so deceptively strong," Miles said.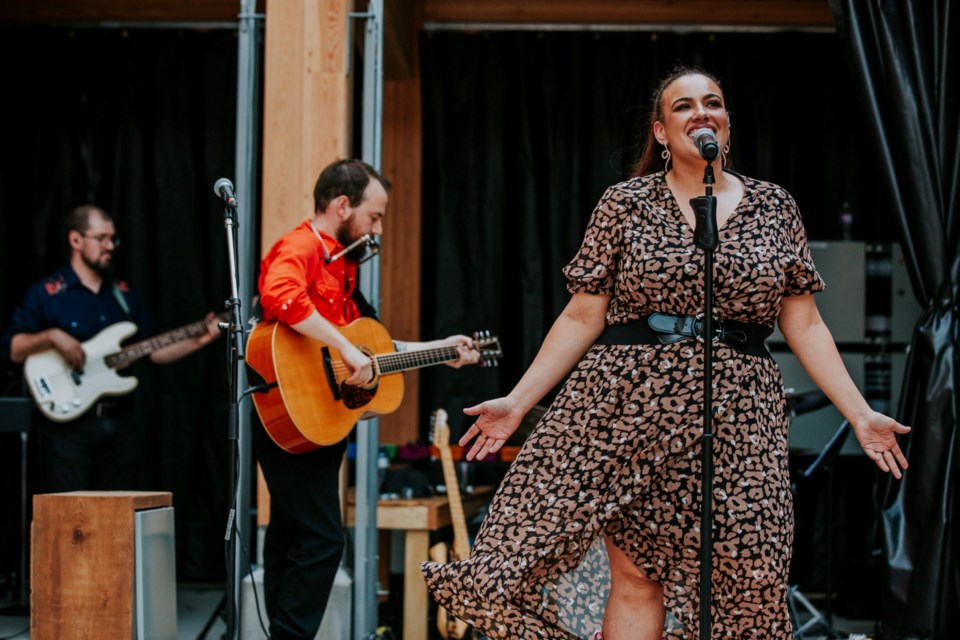 "We see something dressed up, you know, production-wise, as pop or pop-country, and it's a little easier for us to dismiss it as pop music. But when you break some of these songs down to the bare bones, the writing was incredibly strong."
Artistic and managing director Alessandro Costantini describes the Shania show as an immersive experience and "an absolute wild party."
"It has some really special, moving, very intimate moments," he said. "All the things that I think people know and love about Shania Twain, how she ignites this fire and passion and people's energy, they will get here tenfold in this experience."
Heidi Ulrichsen is Sudbury.com's associate content editor. She also covers education and the arts scene.