If you were planning a fall fair, you couldn't ask for a better day than Sept. 16. Comfortable temperatures and sunny skies saw thousands of Sudburians make the trip out to Lively for the Anderson Farm Musuem's Fall Fair.
The 14th annual fall fair returned this year after having been absent since 2019 due first to COVID-19 and then to capital repairs and an archaeological assessment at the Lively facility.
The all-day event featured dozens of vendors, free activities, displays and demonstrations provided by community partners, children's activities (including inflatables), a classic and special interest car show, first responders and an introduction to precision sports, such as golf and archery.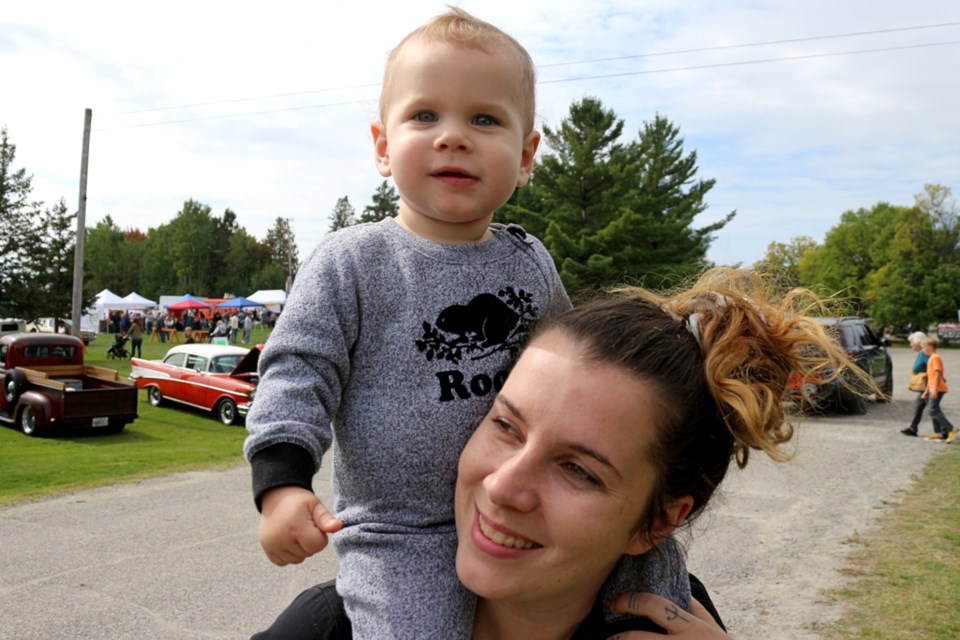 Live entertainment, including the Sudbury and District Pipe Band, Hillbilly Ramblers, SEVEN + One, Pop Mach!ne, Dual Play, D'n A, Outsider and one of the three Lively District Secondary School bands.
Greater Sudbury Fire Services was on hand so the little ones could climb in a fire truck and try their hand spraying water. The 2964 Walden Irish Royal Canadian Army Cadet Corps and the 2912 Sudbury Irish Royal Canadian Army Cadet Corps were also on hand with displays of equipment and information.
Close to 100 vendors set-up under tents, throughout the site selling a wide variety of goods, from art/craft/business vendors to community groups, local authors and artists to snack food vendors. A farmers' market was also set up, selling fresh produce and value-added products.
Visitors could also visit the historic buildings on site and see, among other things, members of the Walden Seniors and Pensioners Woodworkers, in their workshop, the Granary, where samples of current woodworking projects and items for sale.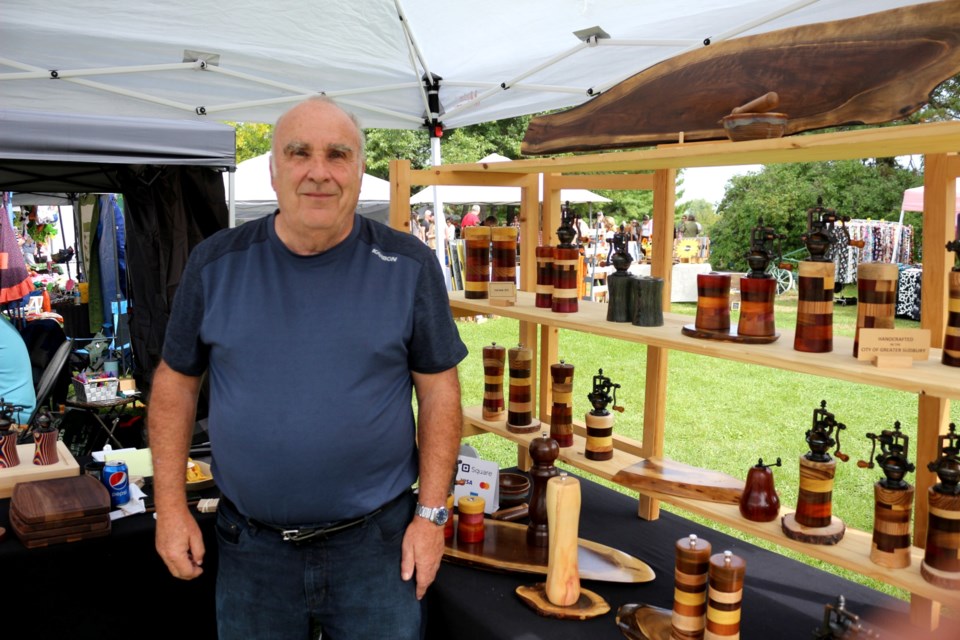 Hamburgers, hot dogs and sausages on the grill were cooked up by the woodworkers group, and sponsored by Battistelli's YIG. All proceeds go to the heritage society's annual events at Anderson Farm Museum.
The farm was the homestead of Frank and Gretta Anderson, Finnish immigrants who married in 1901 in Copper Cliff and had six children.
The family's farmhouse was built in 1914, the dairy barn was constructed in 1916 for $7,000, and the grounds also include the Creighton log cabin, which was relocated from the Creighton Mine.
Anderson Farm Museum is by far the most popular of the four museums operated by the City of Greater Sudbury, averaging 17,558 visitors per year for the five years leading up to 2019.